09-08-01 Sunny & Tyke encounter Noche Caliente Pt 2
Posted August 3rd, 2009 at 09:01 AM by
BlueTyke
---
We got down to the 'end' of the fun part and had to go back. Well then... Humm.... Can I go first?
Mrs. Caliente described where we were going and Tyke and I were off! I didn't get far before I found a car that was going just a little bit slower than I would have liked.
One of the reasons I had decided to go ahead, aside from taking the corners a little faster, was to take pictures. I knew I could get ahead far enough to take out the Nikon and get some shots
My choosen spot to catch these crazy two fiddies in action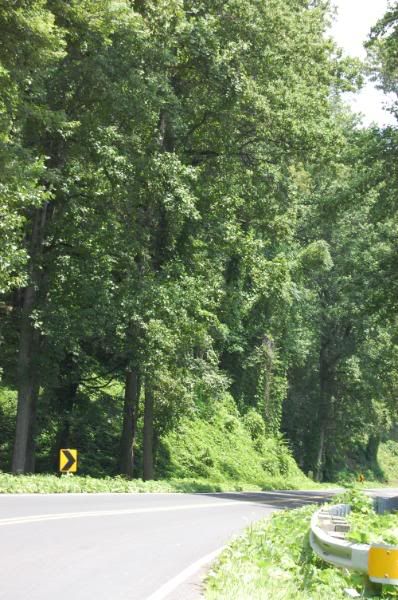 Here they come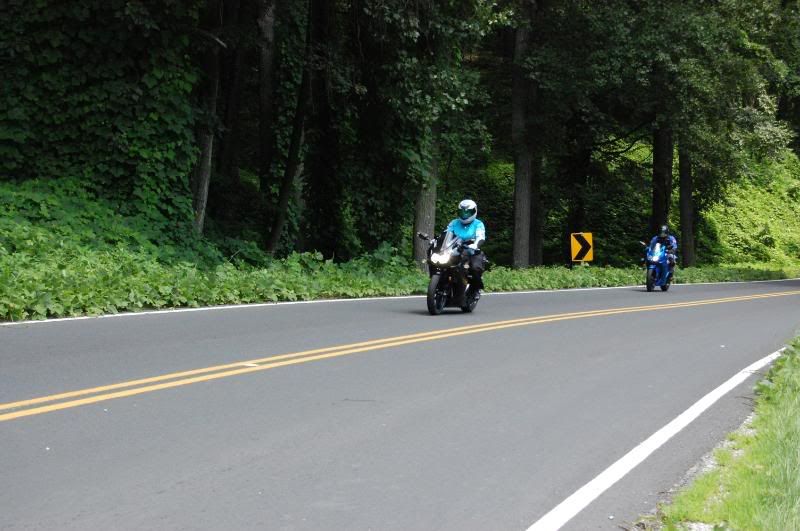 closer
Mrs. Caliente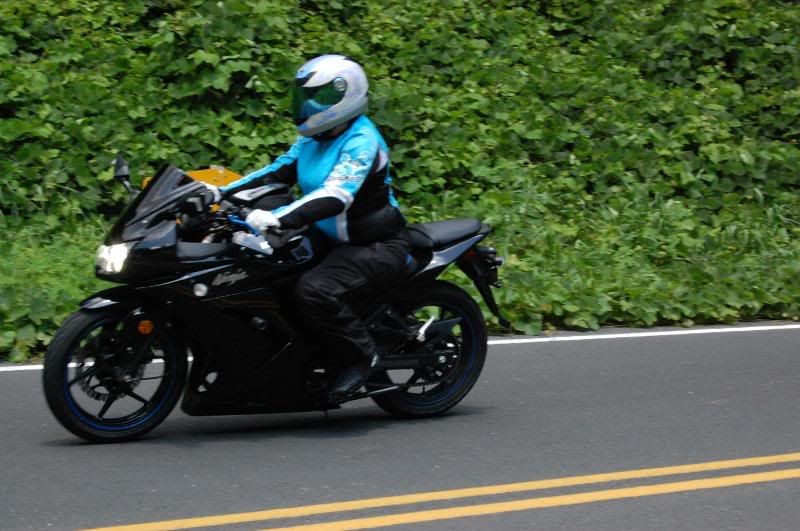 Paul
Mr. Caliente
We stopped for lunch at Wendy's, apparently Caliente Jr's favorite Chicken Nauget (hehe) place.
After that it was a short hop to a gas station. This would be the last stop before parting but a surprise waited for who is stopped at the gas station none other than Papa Caliente! (Mrs. Caliente's Father) It was a very plesant surprise for Mrs. Caliente. She was almost in tears I swear!
The three two fiddies (Happy Katlyn?
)
By this time though it was getting really warm. Mind you I am in all black leathers so I am REALLY Warm... Mrs. Caliente caught me with my pants down...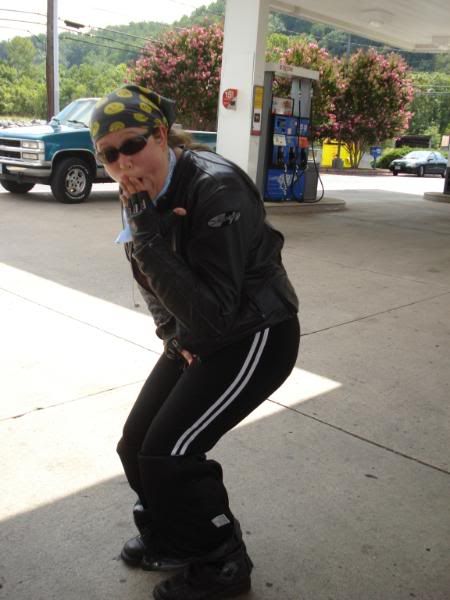 We said our good byes, took last minute photos, and it was time to ride again!
Papa Caliente and his friend Chris joined up with us for a little while. The plan was that the Caliente clan (- Papa Caliente) was going to go back to Blue Ridge Parkway and take it further south. While I was going to keep going on 60 until I got to 29. It seemed like a better road to take, certainly more fun
So going on...
Father and Daughter Caliente
Not long after that picture we parted ways. I was surprised that Papa Caliente and Chris were going my direction which was fun. A few miles up where the 'end' of the fun part was they pulled off. I didn't know if they wanted me to follow but I figured they were on their own ride and perhaps were going to turn around to so I continued on. You know what? They caught right back up and Papa Caliente declared himself the leader!! Alright then Pops bring it on! And he did!
He showed me a shorter route to get to 29 which had more fun turns and curves. I think I kept up pretty well with him. He is a fantastic rider with very steady lines, I can see were Mrs. Caliente gets it. I only hope I did not hold him and Chris up to much from their day. Given the road I cannot see how it could have been any worse!
Thanks again for the escort gents! It was certainly a pleasure riding with you!
I made it back home safe and sound after running into some traffic on 495. It was quiet unnerving as I kept watching my temp gage. At one point I did pull over so I can get some water, from my hydro pack. Luckily nothing bad happened. I did come across another two fifty in the traffic. He seemed more impatient as he kept changing lanes. Anyway. Nothing to exciting! Certianly nothing that Tyke and I couldn't handle.
My whole trip:
Comments