Click here for full story...
KTM
's just given us a press release saturated with descriptives like "industry-defining," "industry first" and "95% new components" – all things that look VERY pretty in a lump of Hump Day verbiage, so let's dive in and see what the Austrians gave us for their new 2024
EXC
range, yeah?*
New Stuff
Frame
2-piece subframe
Fork
Bodywork
Gas tanks
OCU
Throttle Body Injection (TBI) tech
Electronic fuel injection
Exhaust System control (ECU)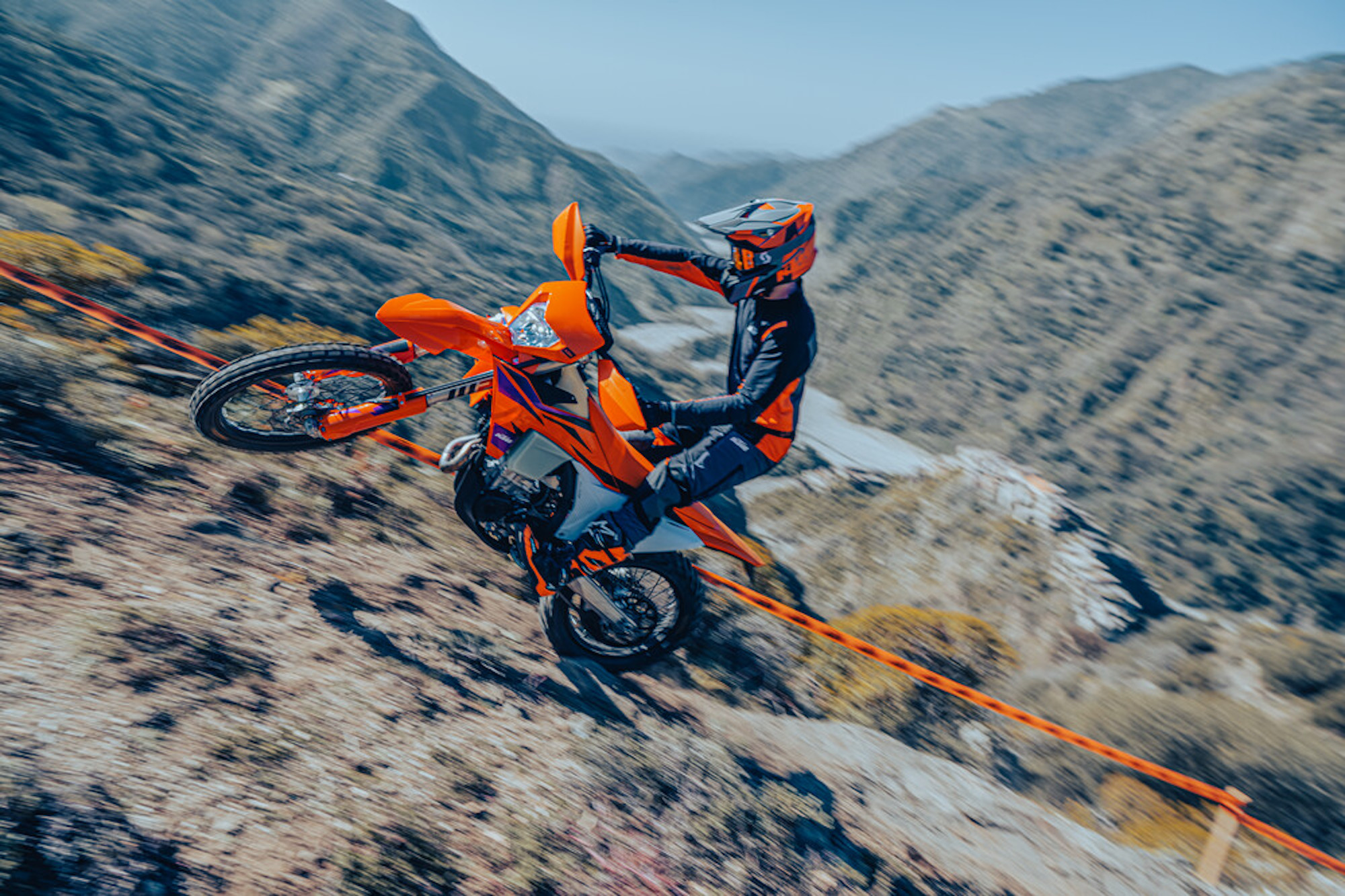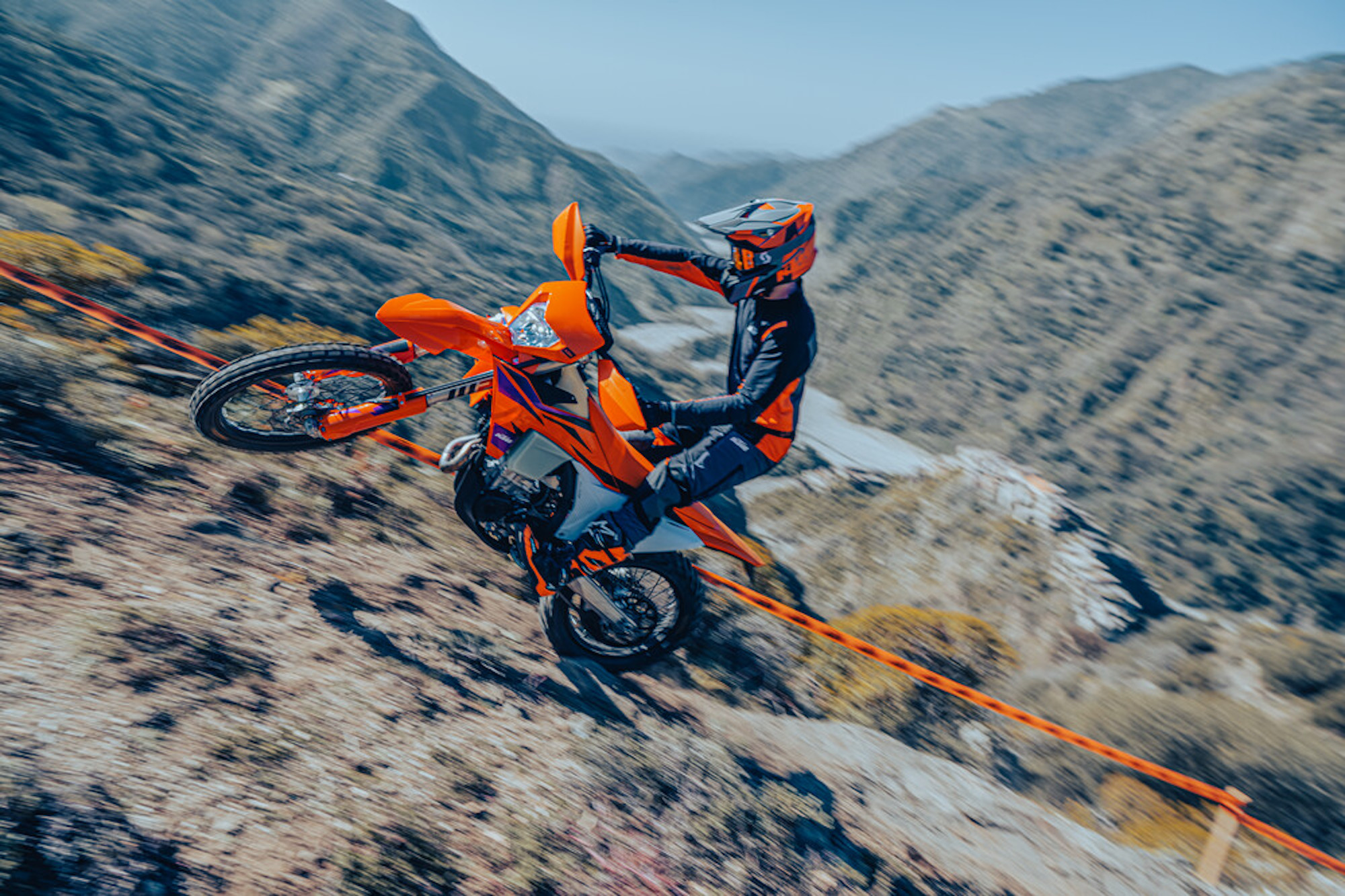 KTM's 2024 EXC range. Media sourced from KTM.
KTM's entire Enduro range
has recieved a brand new frame – hydro-formed, laser-cut, and robot-welded, for a brand new equation on torsional flex.*
Joining the novel chassis is a new angle on floating duties: An industry-first for fully-adjustable hand-clicking suspension. The typical PDS shock system now works with a 48 mm WP XACT Closed Cartridge spring fork, which uses a mid-valve piston to improve oil flow.*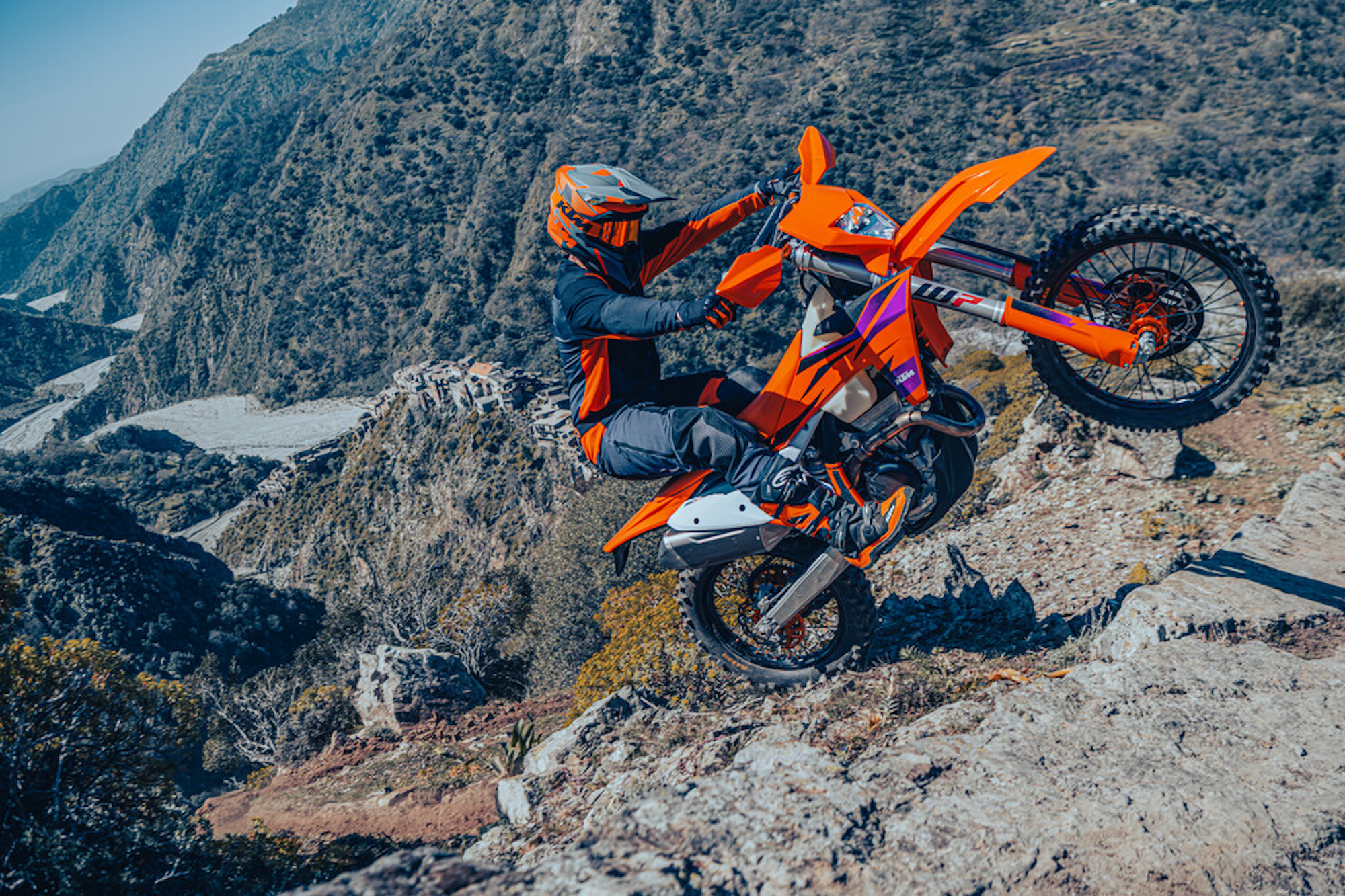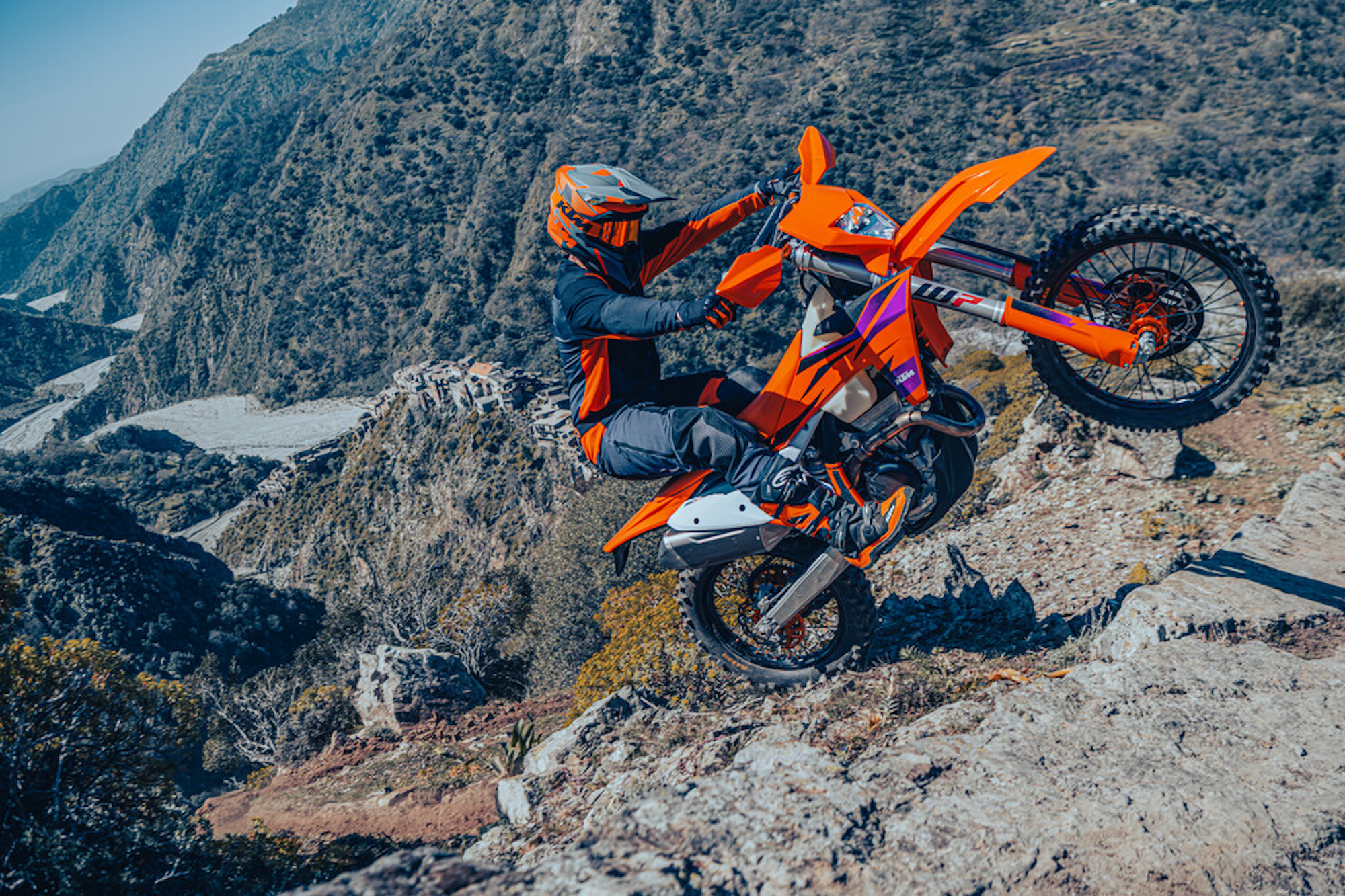 KTM's 2024 EXC range. Media sourced from KTM.We've also been given a new 2-piece (polyamide + reinforced aluminum) subframe, as well as refreshed bodywork courtesy of the suggestions from Team Orange's finest, Red Bull's KTM Factory Riders (and a rejuvenated, transparent set of gas tanks – 8.3 liter for the 4-stroke, 8.9 liter for the 2-stroke).
The end result is a better rider triangle and less monkey business when standing on the footpegs.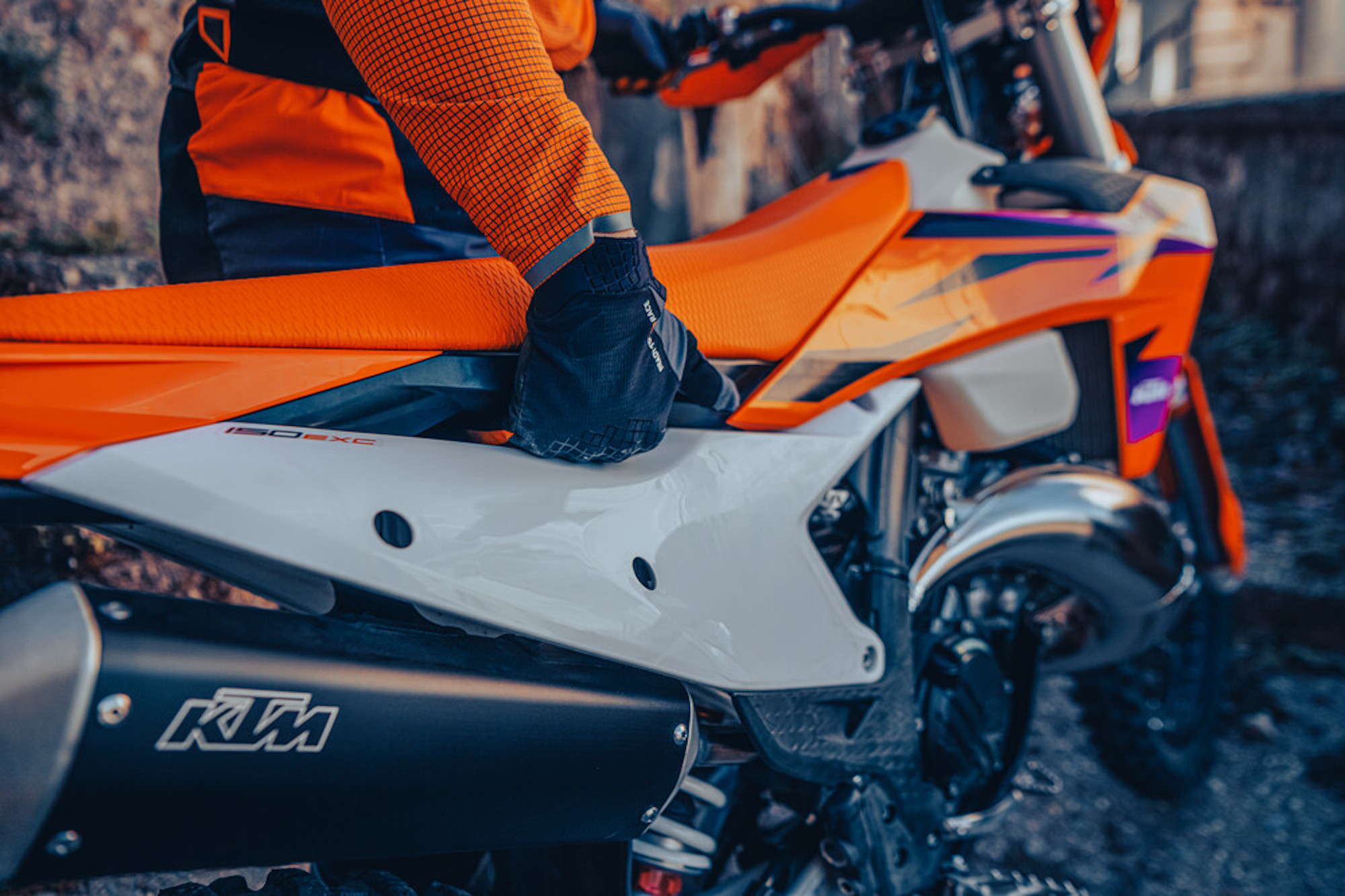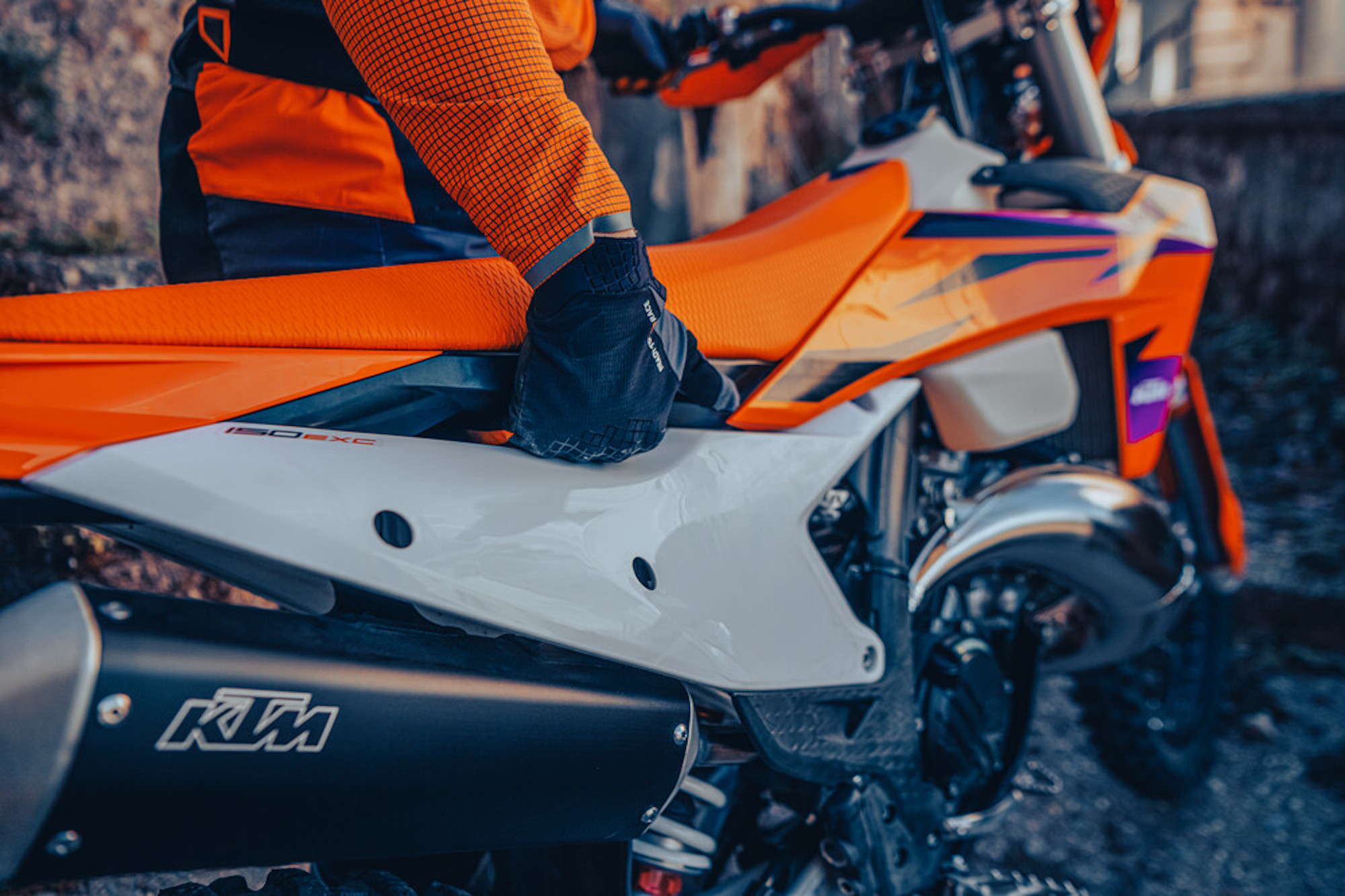 KTM's 2024 EXC range. Media sourced from KTM.For electronics, we have a new sub-seat OCU system that makes simple work of troubleshooting elctric failure. KTM's also added Throttle Body Injection tech (TBI) to their two-stroke range, providing "almost carburetor levels of ultra-smooth power delivery, while eliminating the need for re-jetting at different altitudes."
Add to this the addition of electronic fuel injection and the exhaust system control for the ECU, and we've got a tech-happy tripper for the nearest mountain range.*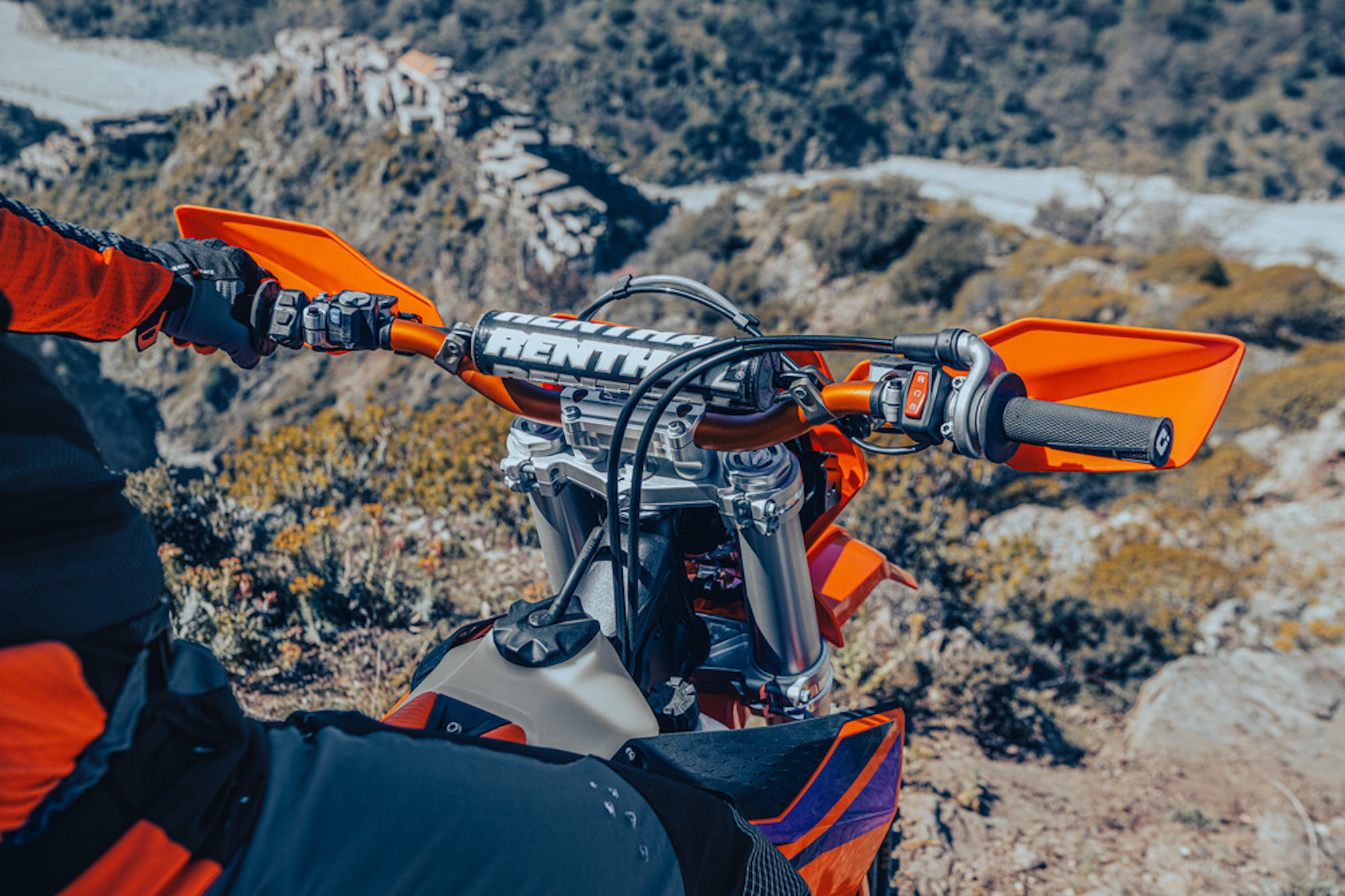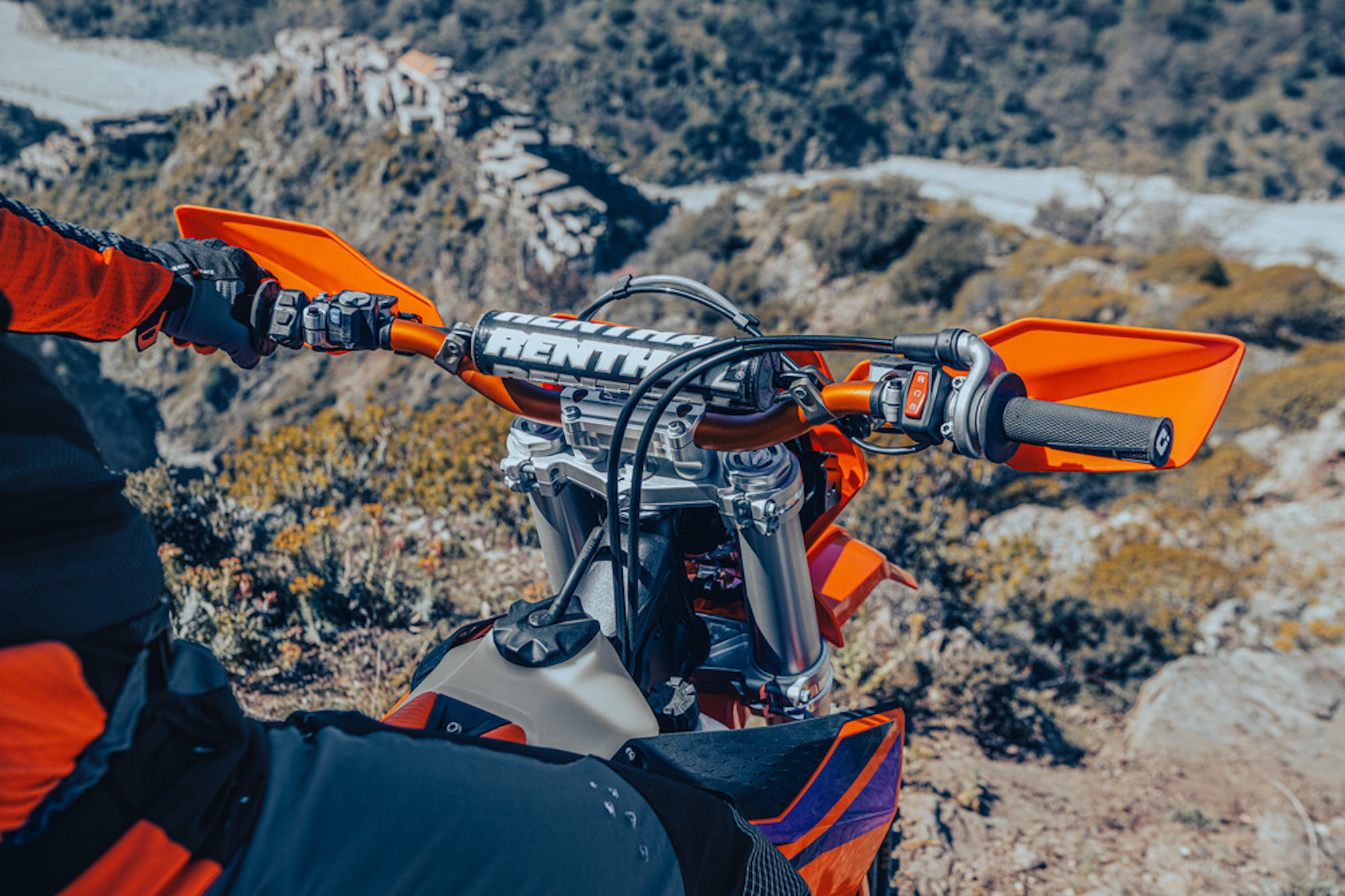 KTM's 2024 EXC range. Media sourced from KTM.The four-stroke ranges have been tweaked a bit, too; from improved rider ergonomics, to the 2024 KTM EXC-F getting Traction Control and an industry-first (there it is) Quickshifter function, The Austrians truly outdid themselves this year.*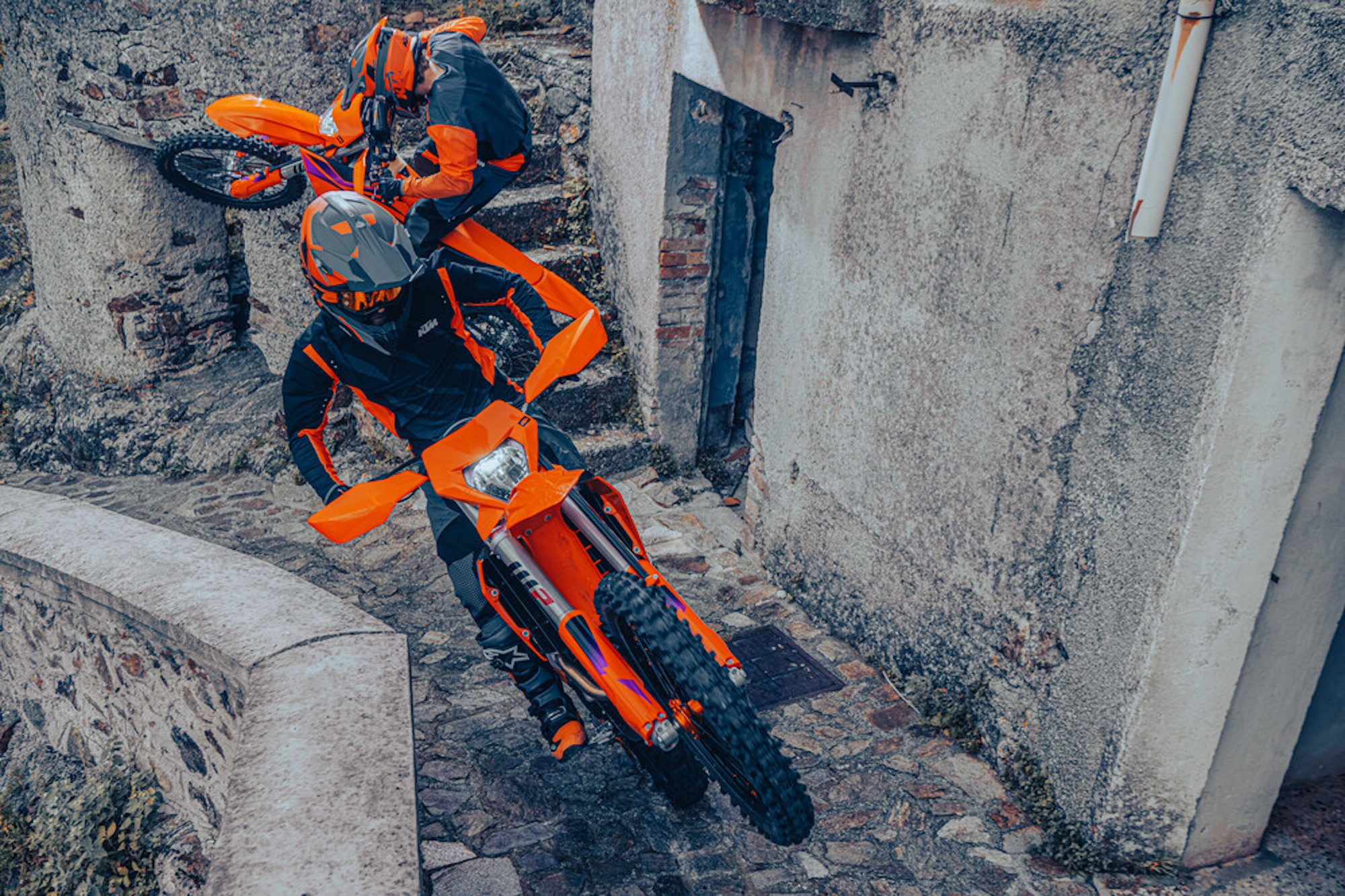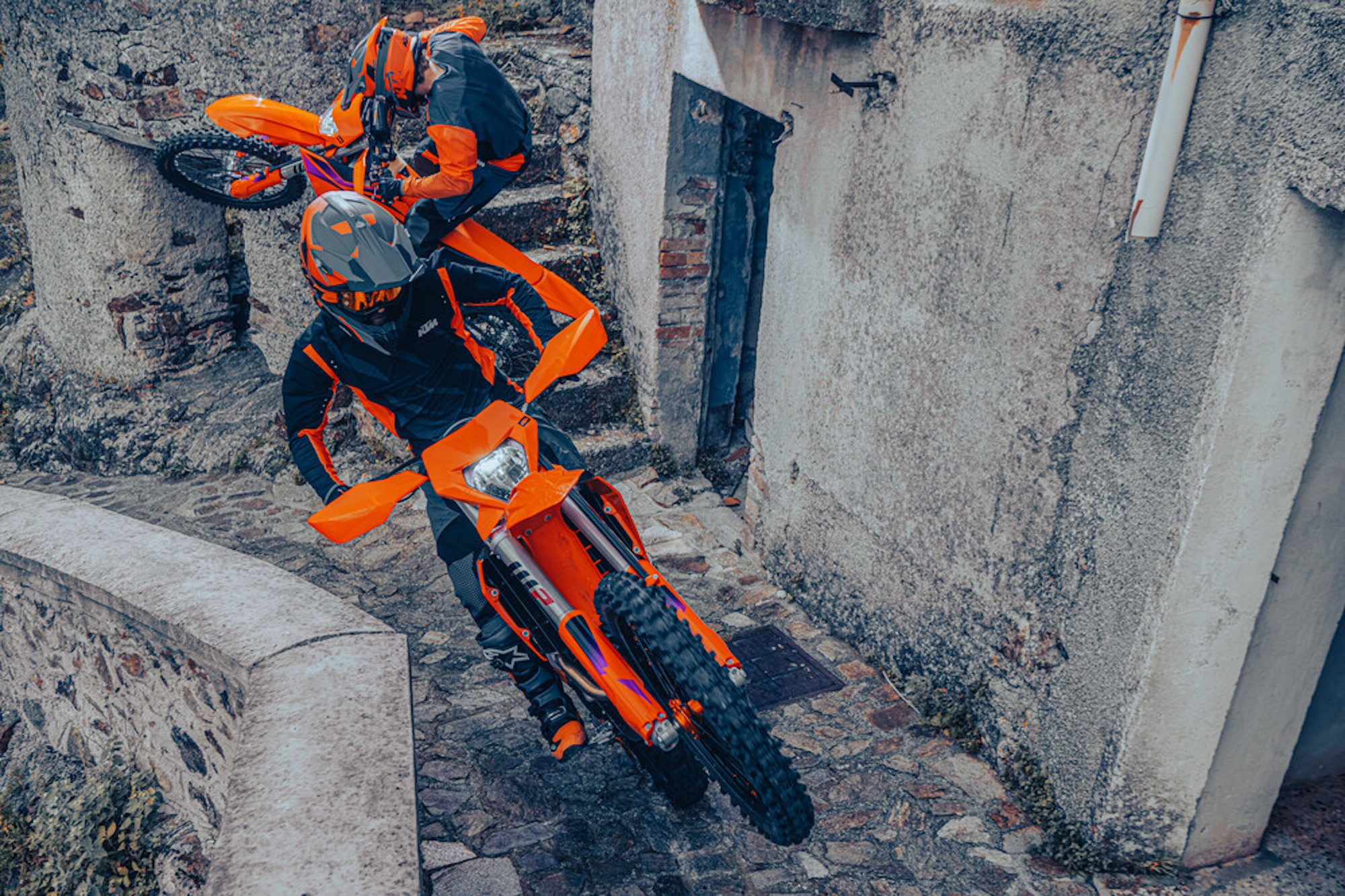 KTM's 2024 EXC range. Media sourced from KTM.Here are the ranges of two-stroke and four-stroke welcomed to 2024's lineup:
Two-Stroke
KTM 150 EXC*
KTM 250 EXC*
KTM 300 EXC*
Four-Stroke
KTM 250 EXC-F*
KTM 350 EXC-F*
KTM 450 EXC-F*
KTM 500 EXC-F*
What's your machine of choice for this season?
*Media sourced from KTM*
The post
KTM's 2024 EXC Range
appeared first on
webBikeWorld
.