If you want to follow the TT in 2023, there are a ton of ways you can keep up to date. From streaming to YouTube, this yearís race will have the most coverage ever.
Click here to view on their site.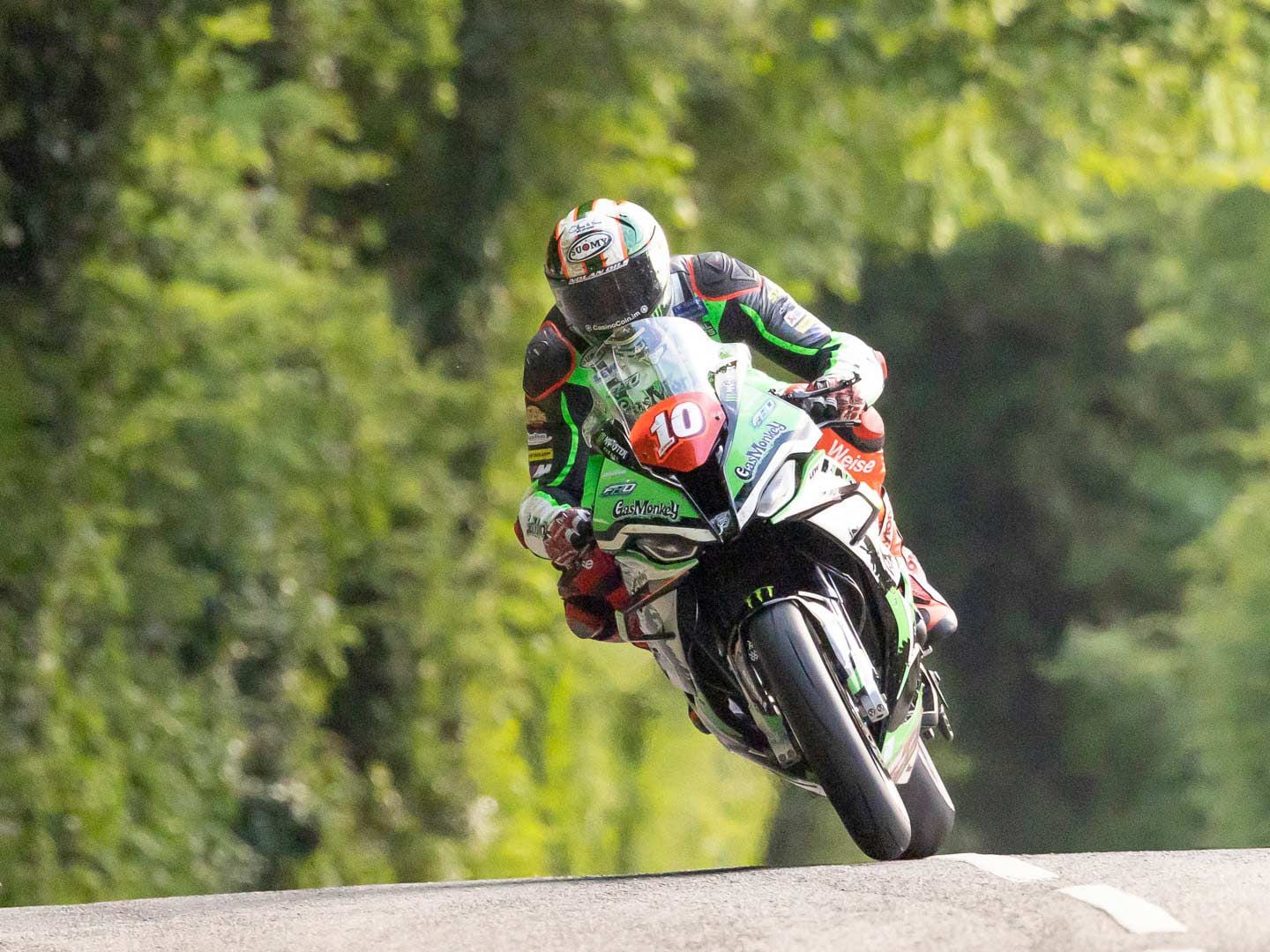 Peter Hickman was the big winner in 2022, winning the Superbike TT, Superstock TT, Supertwin TT, and Senior TT. (Paul Phillips/)The time has arrived for the greatest roadrace on the planet, the
Isle of Man TT
2023. The very first motorcycle race on the Isle of Man took place in May 1907 on the 15-mile St Johnís Short Course. In 1911, the race was moved onto the 37.40-mile Snaefell Mountain Course, which is in modern times 37.73 miles in length. The current course consists of 219 turns. The outright lap record on the Mountain Course belongs to
Peter Hickman
from 2018 on his
BMW S 1000 RR
at
135.452 mph average speed
!
Like last year, you can once again watch all the TT action in real time by subscribing to
TT+ Live Pass
. The pass for the entire duration of the event costs $29.99, with more than 40 hours of coverage, which sounds like a bargain to us. The pass is compatible with Roku, Android TV, Fire TV, Xbox One, Samsung Smart TV, and Chromecast. Replays are available shortly after live coverage has concluded. Watch prerace commentary, postrace analysis, interviews, special features, and more. The coverage is captured by 20 cameras on the ground, two helicopters trying to keep up with the speeds of the bikes, and six curb cameras for amazing blow-bys.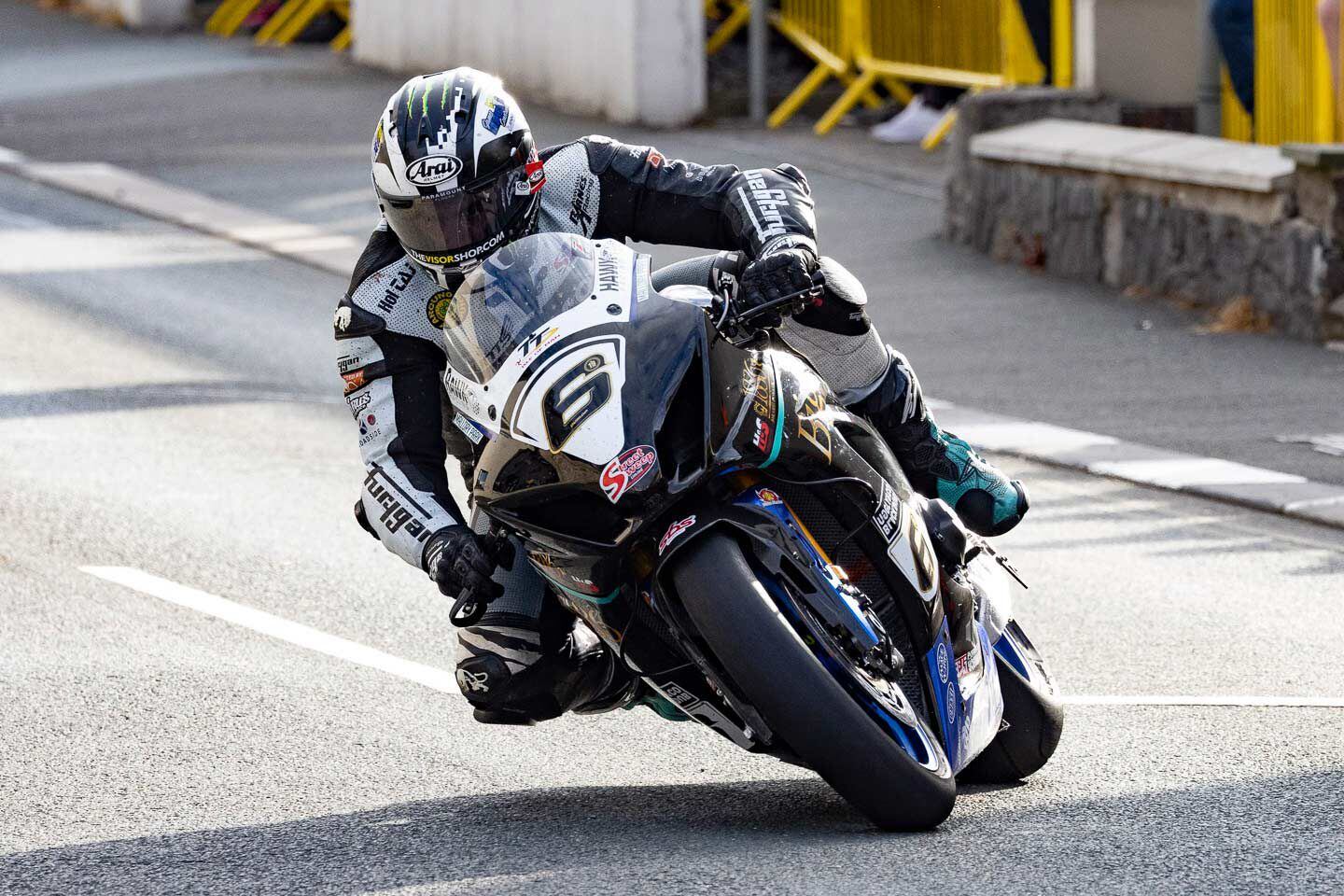 Michael Dunlop now has 21 TT wins to his credit after winning both Supersport races in 2022. (Paul Phillips/)Other ways to experience the TT include Live Timing, which is free and can be viewed at the
Official Live Timing Service
. There will also be daily coverage on the TTís
YouTube channel
: @TTRacesOfficial. There you will find news, insight, and daily TT roundups. Daily qualifying and next day race highlights will also be available on the YouTube page.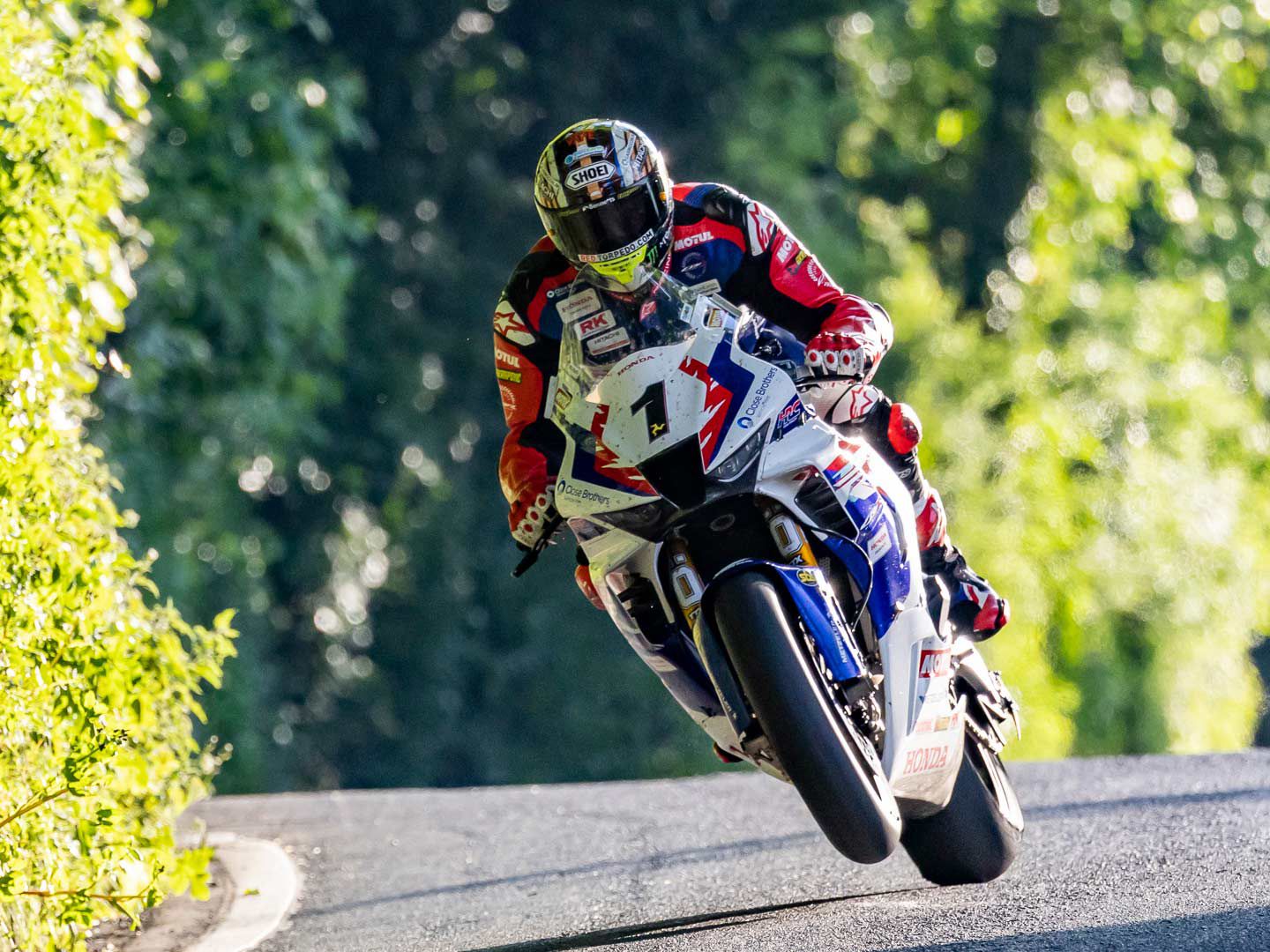 John McGuinness has the most TT wins among active riders with 23, two ahead of Michael Dunlop and just three behind Joey Dunlop on 26. (Paul Phillips/)Need someone to cheer for? Our colleague from
Cycle News
magazine, Rennie Scaysbrook, is making his Superbike debut this year after competing in Supersport in 2022. ďTo get the call to ride for Wilson Craig Honda is such a thrill,Ē Scaysbrook said. ďItís a hugely respected team, one that Iíve followed for many years, so I hope to do the famous colors proud. Training has been going well, Iím feeling great but I just want to get a few laps under my belt and get started, then Iíll start to find the flow. Itís going to be a big year, my first on a 1,000cc machine at the TT, so itís a matter of steady as she goes and bring it home.Ē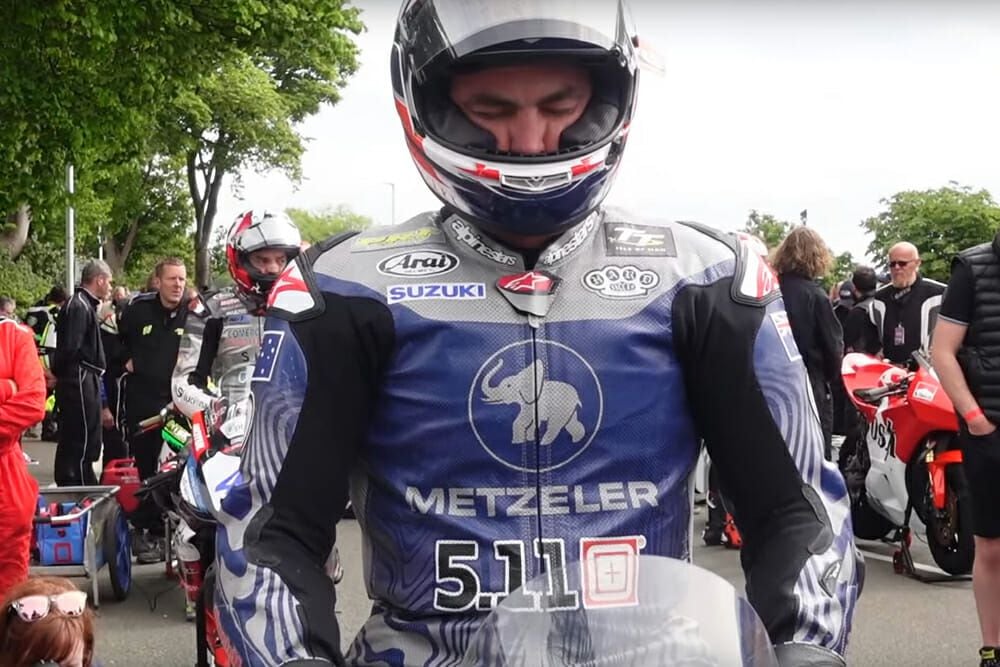 Cheer for our colleague from
Cycle News
magazine, Rennie Scaysbrook, as he tackles the Superbike class in 2023. (Cycle News/)Schedule
Monday, May 29
Free Practice
10:40: Newcomersí Speed Control Lap
10:55: Supersport & Supertwin
11:35: Superbike & Superstock
12:20: Sidecar
Qualifying 1
13:20: Supersport & Supertwin
14:00: Superbike & Superstock
14:45: Sidecar
Tuesday, May 30
Qualifying 2
18:30: Superbike & Superstock
19:20: Supersport & Supertwin
20:10: Sidecar
Wednesday, May 31
Qualifying 3
18:30: Superbike, Superstock & Supersport
20:10: Sidecar
Thursday, June 1
Qualifying 4
18:30: Superbike & Superstock
19:20: Supersport & Supertwin
20:10: Sidecar
Friday, June 2
Qualifying 5
13:00: Sidecar
13:45: Supersport & Supertwin
14:45: Superbike & Superstock
Saturday, June 3
Race Day 1
10:30: Solo Warmup [1 lap]
11:45: Monster Energy Supersport TT Race 1 [4 laps]
14:15: 3wheeling.media Sidecar TT Race 1 [3 laps]
Sunday, June 4
Race Day 2
13:30: Solo Warmup [1 lap]
14:40: RST Superbike Race [6 laps]
Tuesday, June 6
Race Day 3
10:30: Solo Warmup [1 lap]
10:50: Sidecar Shakedown [1 lap]
11:45: RL360 Superstock TT Race 1 [3 laps]
14:00: Carole Nash Supertwin TT Race 1 [3 laps]
Wednesday, June 7
Race Day 4
10:30: Solo Warmup [1 lap]
11:45: Monster Energy Supersport TT Race 2 [4 laps]
14:15: 3wheeling.media Sidecar TT Race 2 [3 laps]
Friday, June 9
Race Day 5
10:30: Solo Warmup [1 lap]
11:45: RL360 Superstock TT Race 2 [3 laps]
14:00: Carole Nash Supertwin TT Race 2 [3 laps]
Saturday, June 6
Race Day 6
10:30: Solo Warmup [1 lap]
11:20: Celebrating 100 Years of Sidecars at the TT
12:15: Milwaukee Senior TT [6 laps]