Lots of cars have all-wheel drive. Why don't bikes?
Click here to view on their site.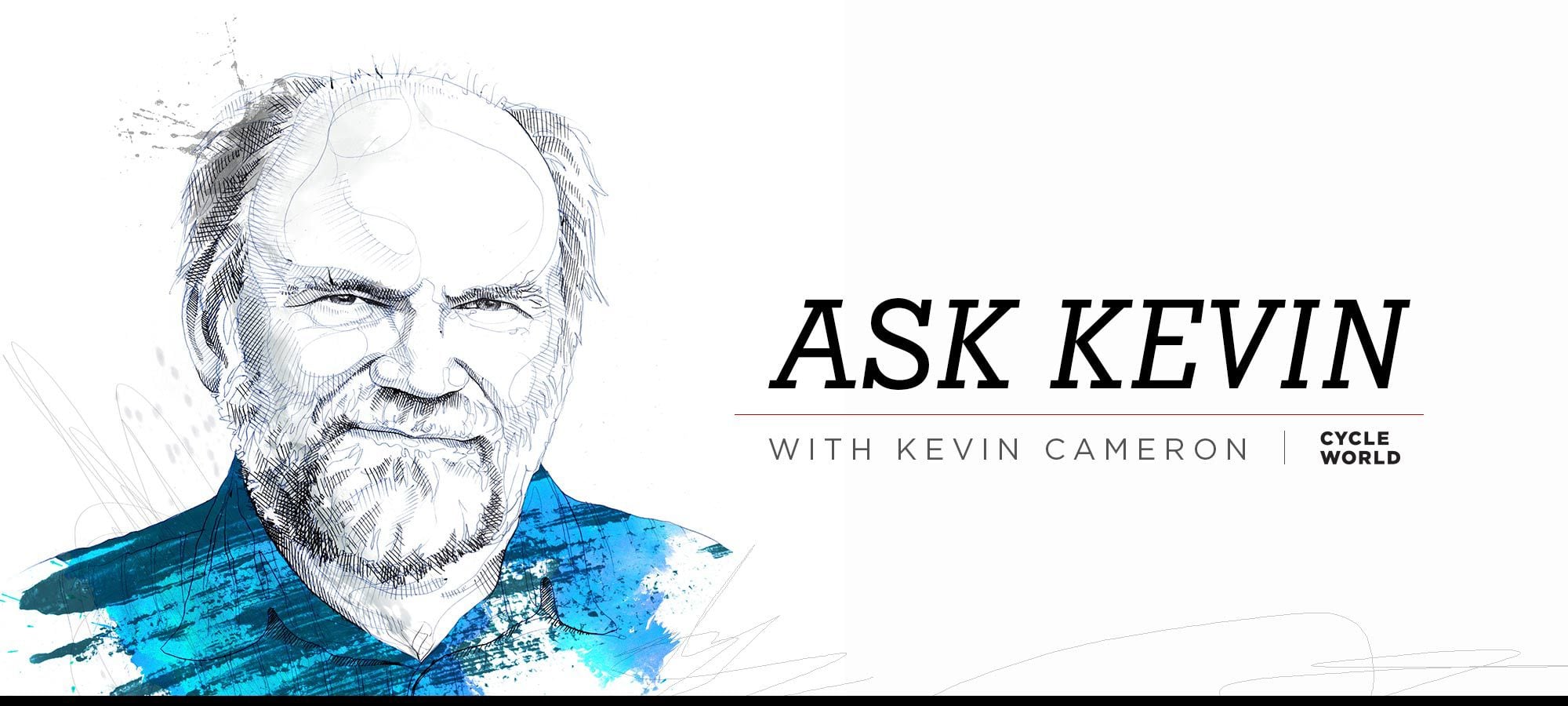 Kevin Cameron has been writing about motorcycles for nearly 50 years, first for
Cycle magazine
and, since 1992, for
Cycle World
. (Robert Martin/)A frequent contributor of comments on
CW
content, "cc roselle," recently wrote to speculate that since electrically driven wheel hubs have become common thanks to the popularity of
electric-assist bicycles
, might it be time to reconsider two-wheel drive for motorcycles? "Charles Engels" wrote in reply, saying that for a vehicle as tall as a motorcycle (its
CG
is high in relation to its short wheelbase)
the best means of increasing maximum acceleration is a longer wheelbase
. Consider the case of
Suzuki's Hayabusa
, with a
wheelbase
just over 58 inches; in competition, NHRA Pro Stock Motorcycle drag racing permits a maximum wheelbase of 70 inches.
The Wheelie Problem
It's absolutely right to reconsider things we take for granted when new tech offers to jiggle the applecart of accepted belief. A few years back I was assigned to walk the waterfront of two-wheel-drive work then being done. At the time, the matter turned on how much grip was available. If there's enough for the bike to
wheelie
, applying power to the front wheel can't accomplish anything.
But those who had ridden two-wheel-drive off-road prototypes said adding front drive in slippery going could be quite useful. Under those conditions, the rear tire would spin rather than lift the front, leaving enough load on the front tire to add useful acceleration were the front wheel powered.
At the time, the schemes for implementing front-wheel drive were classic mechanical complication, so it came down to deciding where the point of balance lay between the two goals of 1) grip in slippery going and 2) preserving the simplicity of the motorcycle. To feast your eyes on some of the prototypes and limited-production specials, google "two-wheel-drive motorcycles."
Christini produces AWD motorcycles for the military and public, but the production numbers are small. (Christini/)So far the market has not made it notably profitable to produce mainstream two-wheel-drive bikes, and a front electric drive hub requires battery, power supply, and control electronics to encourage cooperation between front and rear wheel torques. Electric drive is surely a considerable control improvement over chains and sprockets, a flexible shaft, hydraulics, or other previous attempts, but it remains extra weight without a full-time purpose.
Dragbikes
A weekend at the
drags
makes Mr. Engels' point about longer wheelbase being key to maximizing acceleration. The quick bikes are long and low, hovering the front tire during launch, with some correction from long wheelie bars trailing out behind.
Because the torque from an electric motor is so rapidly and accurately controllable, the human mind at four in the morning may fill with notions of hybrid combustion/electric bikes. Could their superior ability to match torque to traction more than compensate for carrying the extra systems?
Power vs. Energy
Why not go straight to consideration of an
all-electric bike
? A look at Dorna's
MotoE
, the electric-bike class that runs at certain
MotoGP
events, tells the tale. Lap times are comparable with those of Moto3, 250cc singles limited to 13,000 rpm… but they only go seven laps. Electrics make big
power
, but to store even quite limited
energy
requires hundreds of pounds of battery weight. Work to do.