Click here for full story...
Zendure Portable Power Solutions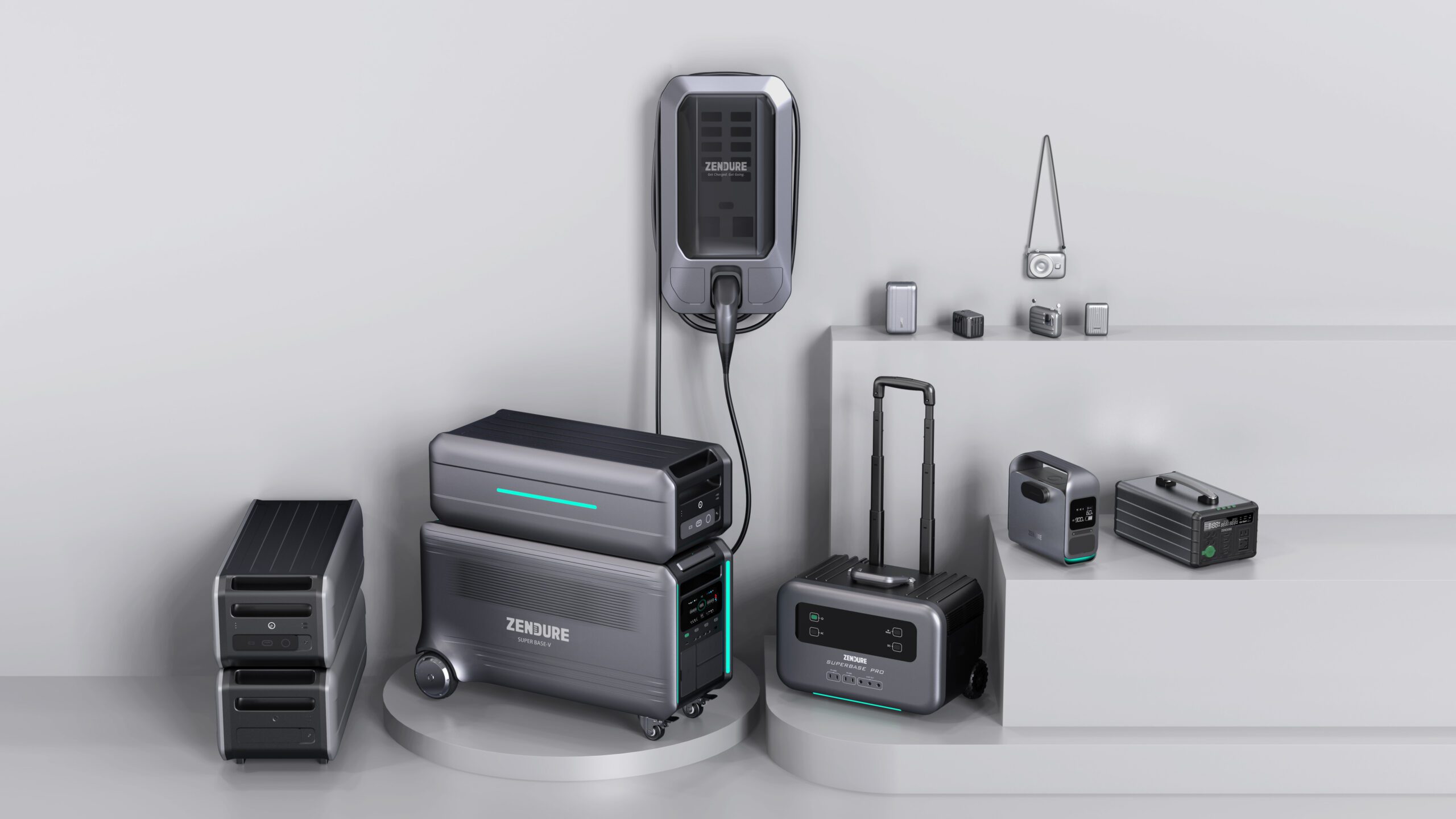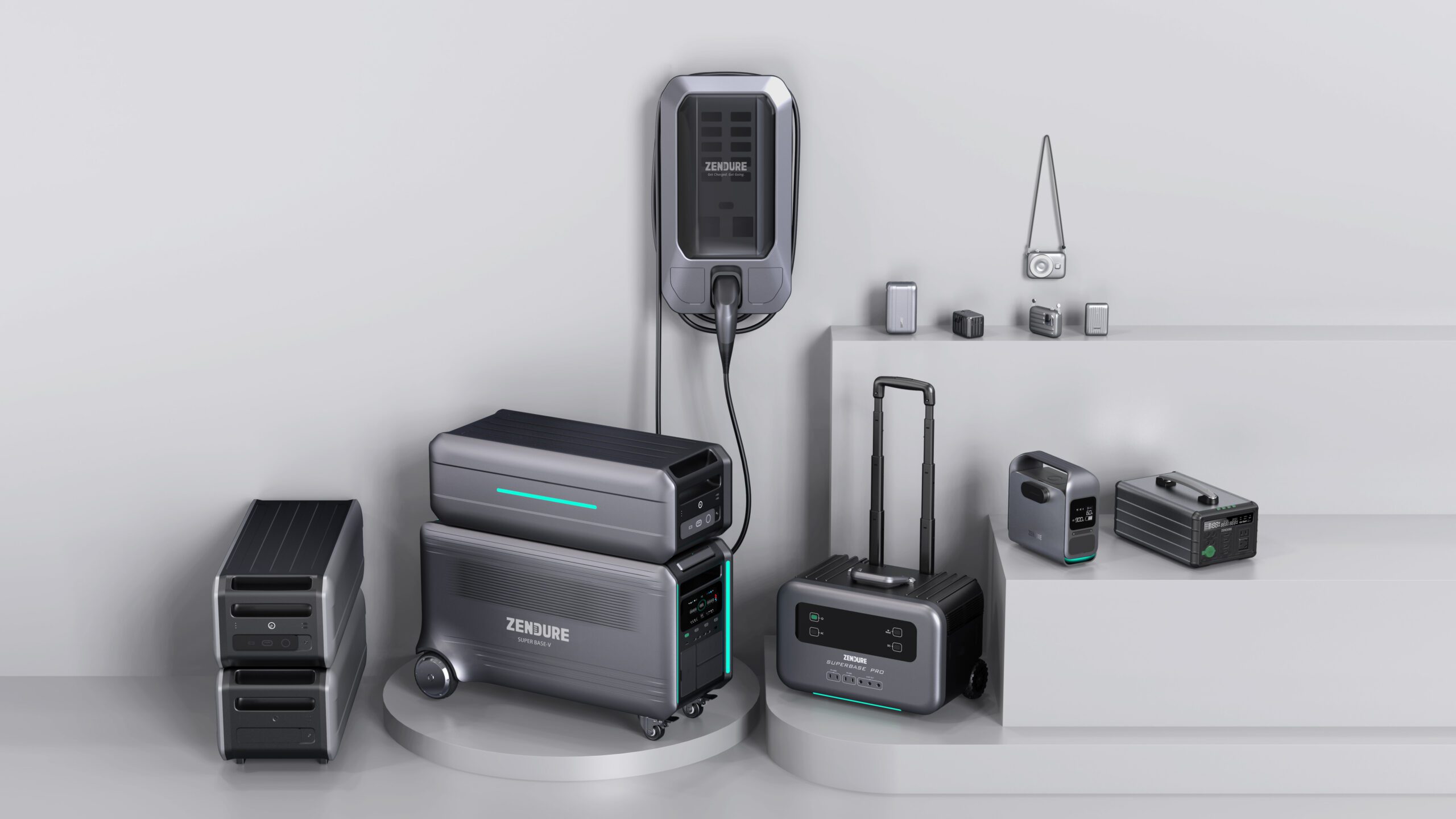 Zendure was founded in 2013 and is a designer and manufacturer of portable power solutions. Their growing catalogue of power stations and charging accessories have gained popularity among outdoor enthusiasts, travelers, and those that are looking for a reliable source of backup power in their lifestyle.
The companyís official motto is ďMake power available everywhereĒ and you know that Zendureís commitment to that statement is reflected in its offerings. The extensive Zendure collection ranges from mobile power banks and chargers all the way to full UPC replacements.
They also produce solar charging kits for those that need an extra level of sustainability and product integration but will work with other manufacturers' solar panels (12V to 150V) so you can take advantage of any compatible gear you already own.
Lastly, if you weren't aware, Zendure announced back in March they've joined as an
official sponsor for the BO… Motorsports racing team
in the 2023 MotoGP.
Superbase V4600 Power Station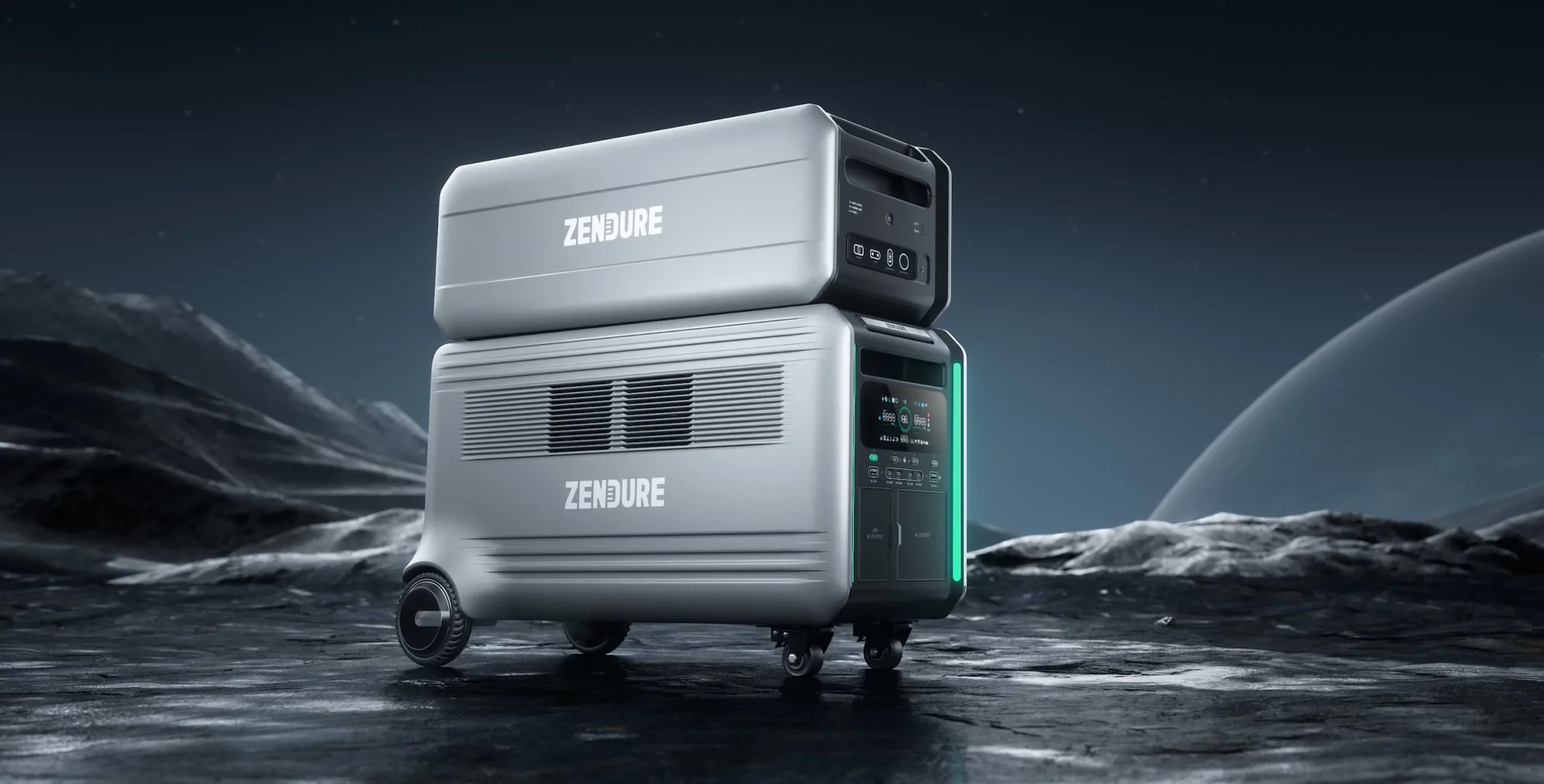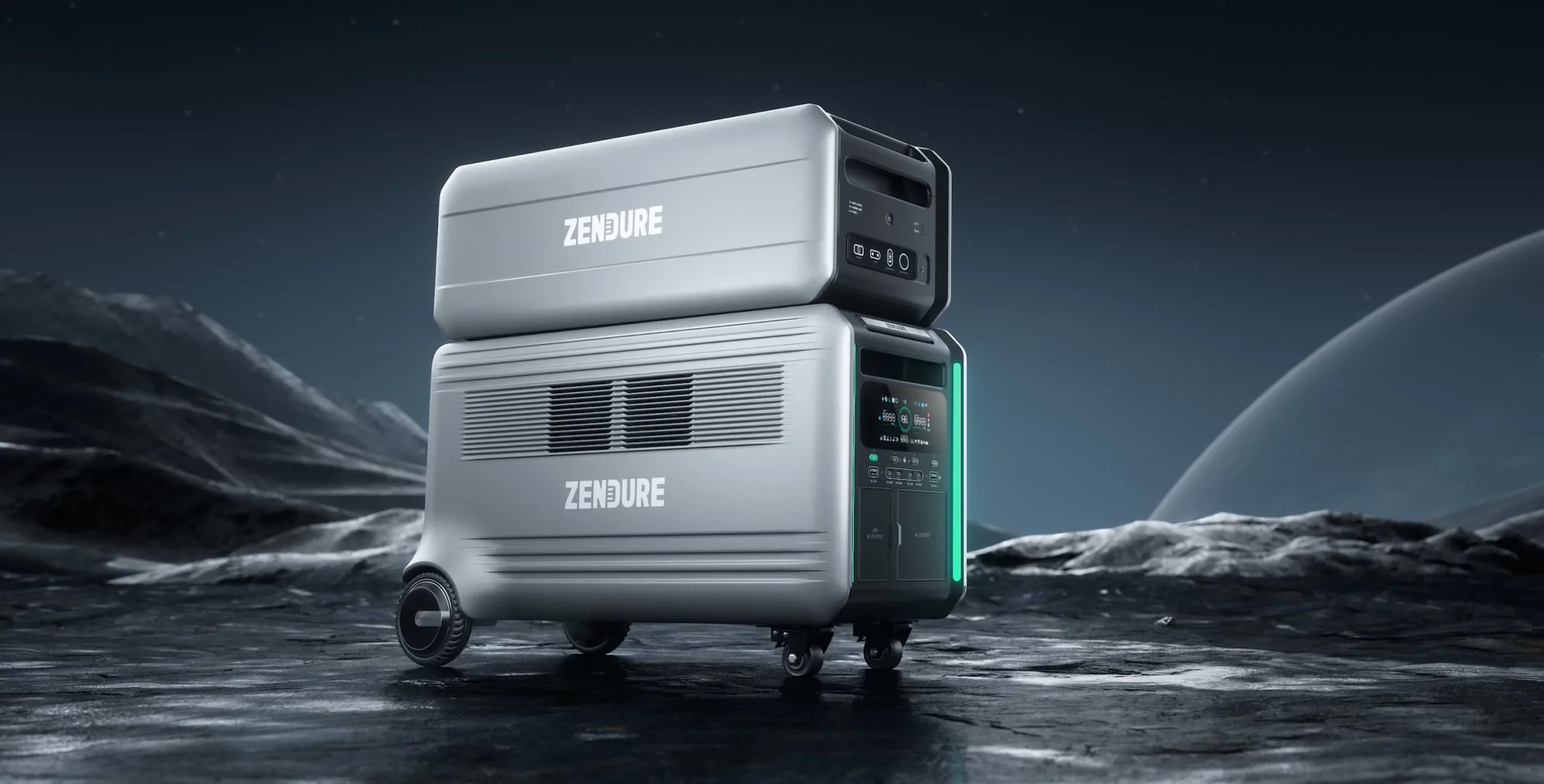 One of Zendureís newest products is the Superbase V 4600, a home energy storage solution with the capacity to store 4608Wh in its battery packs. At 55kg (121lb), this piece of kit provides the best of both worlds in portability while giving you enough juice to even power multiple appliances.
Itís a versatile unit that gives you a variety of options in both the comfort of your home and while youíre on the go.
Several things to point out with the Superbase V4600:
Supports dual voltage
Itís got 120v/240v so that you have greater compatibility with various items requiring higher voltage. Need it as pure overkill to charge a mobile phone? No problem. Using this as a home backup to power multiple appliances? It can do it.
Multiple Charging Methods
There are multiple charging ports available such as AC, solar, and car ports. The V4600 is capable of dual charge and can charge in as little as 2 hours when you use 240V 3600W AC.
Quick Transfer Time
As quick as 13ms to 0ms transfer time to safeguard power delivery and switching between the battery and the mains.
A Gas Alternative
In some cases, you can apply for a federal exemption depending on your tax incentives, such as the 30% solar tax credit.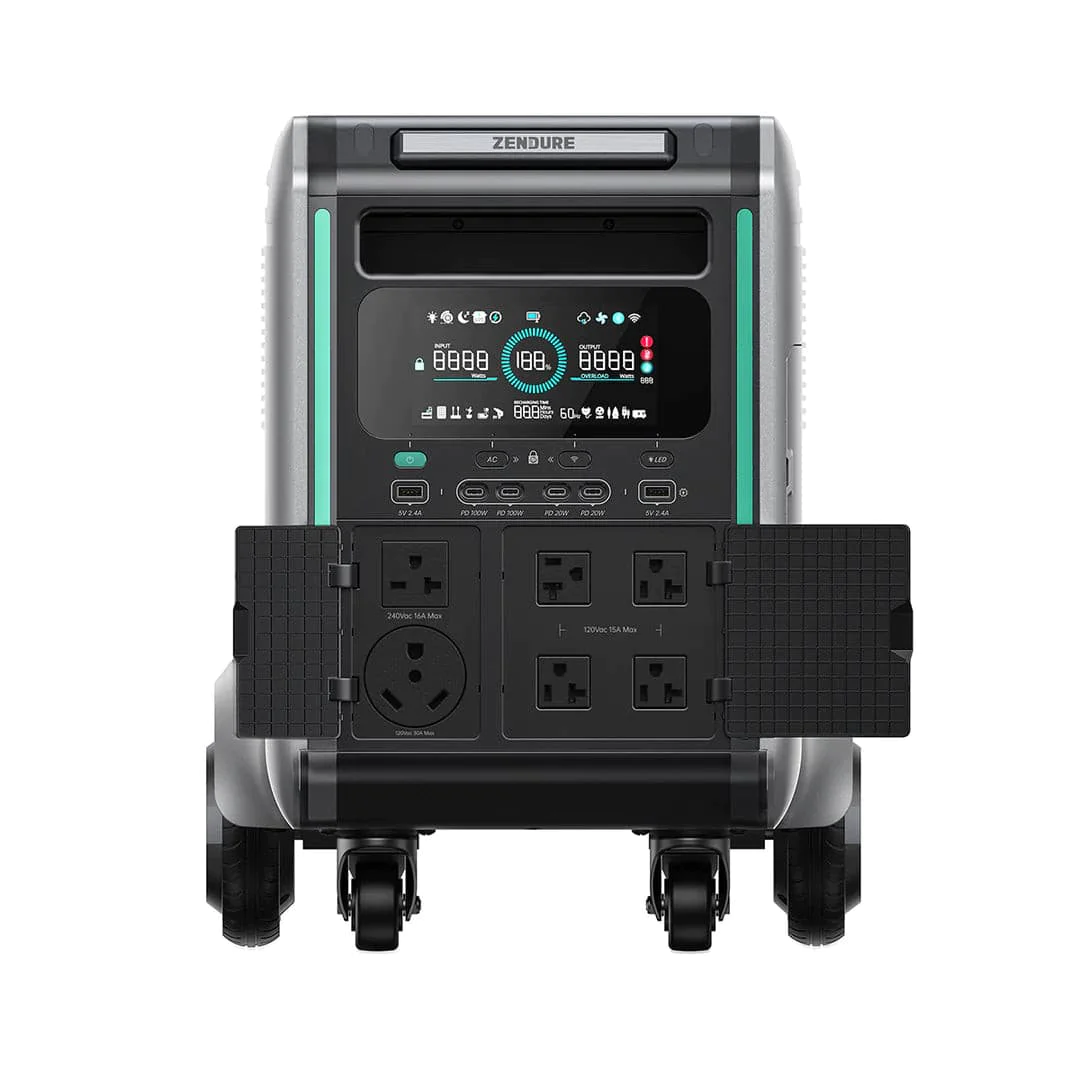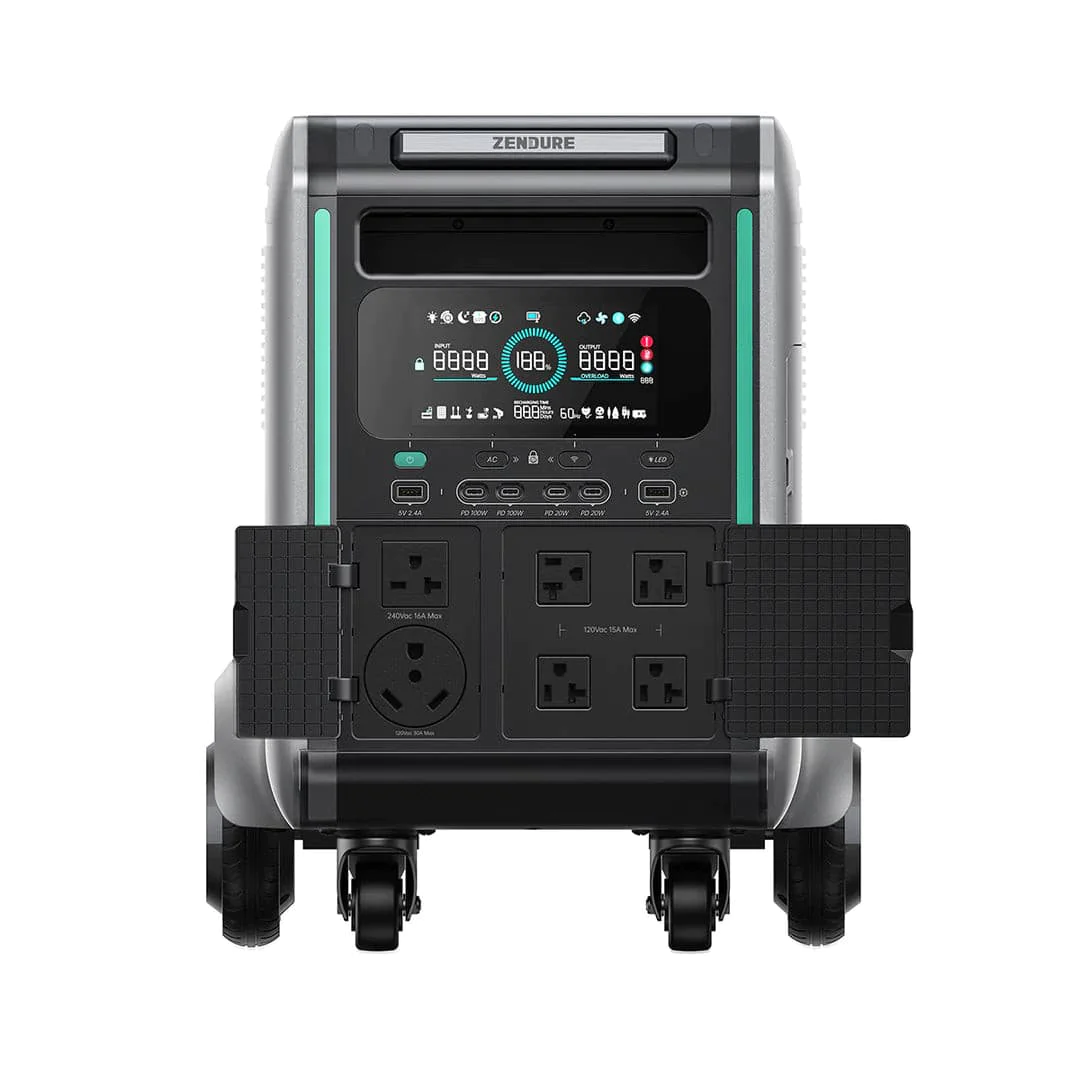 Full Specifications
The Superbase V4600 is the younger sibling in the V lineup. Its older brother, the V6400 shares similar inputs/outputs, but comes with 6438Wh capacity and uses a solid-state battery instead.
Of particular note is that the SBV4600ís dimensions and weight make it one of the smallest units in its class. At 55kg (121lb), itís a hefty piece of beef but its telescopic aluminum handles paired with its roly-poly industrial-grade wheels make it easier to handle.
It also has a life of 6000 cycles and comes with a
3-year base warranty
that can be extended to a total of 5 years.
Capacity
4,608Wh
Battery Type
LiFePO4
Life Cycle
6000 cycles
Dimensions
28.7″ x 13.6″ x 17.4″ (73 x 32 x 44.7cm)
Weight
55kg (121lb)
Max Capacity
Up to 64380Wh(2xV6400+8xB6400) / Up to 46080Wh(2x V4600+8xB4600)
Inputs
AC: 1,800W 120V; 3,600W 240V
Solar: XT90 x 1: 3,000W 10-150Voc
Car: XT90 x 1: 12/24V, 10A
Battery: Yes
EV: ZenT2 Port
Max: 6,600W (+Extra Battery)
AC Outlets
6 outlets
Outputs
4 x 5-20: 15A 1,800W Max (120V AC)
1 x 6-20: 16A 3,800W Max (240V AC)
1 x TT-30: 30A 3,600W Max (120V AC)
1 x Car Outlet: 12.6V/10A Max
2 x DC5521: 12.6V/3A Max*
1 x Andersen: 12.6V/30A
USB-C(1)/(2): 5V-20V, 100W Max each
USB-C(3)/(4): 5V-12V, 20W Max each
USB-A(1) (2):5V/2.4A total
Connection Type
Wifi/Bluetooth
App
Smart App Compatible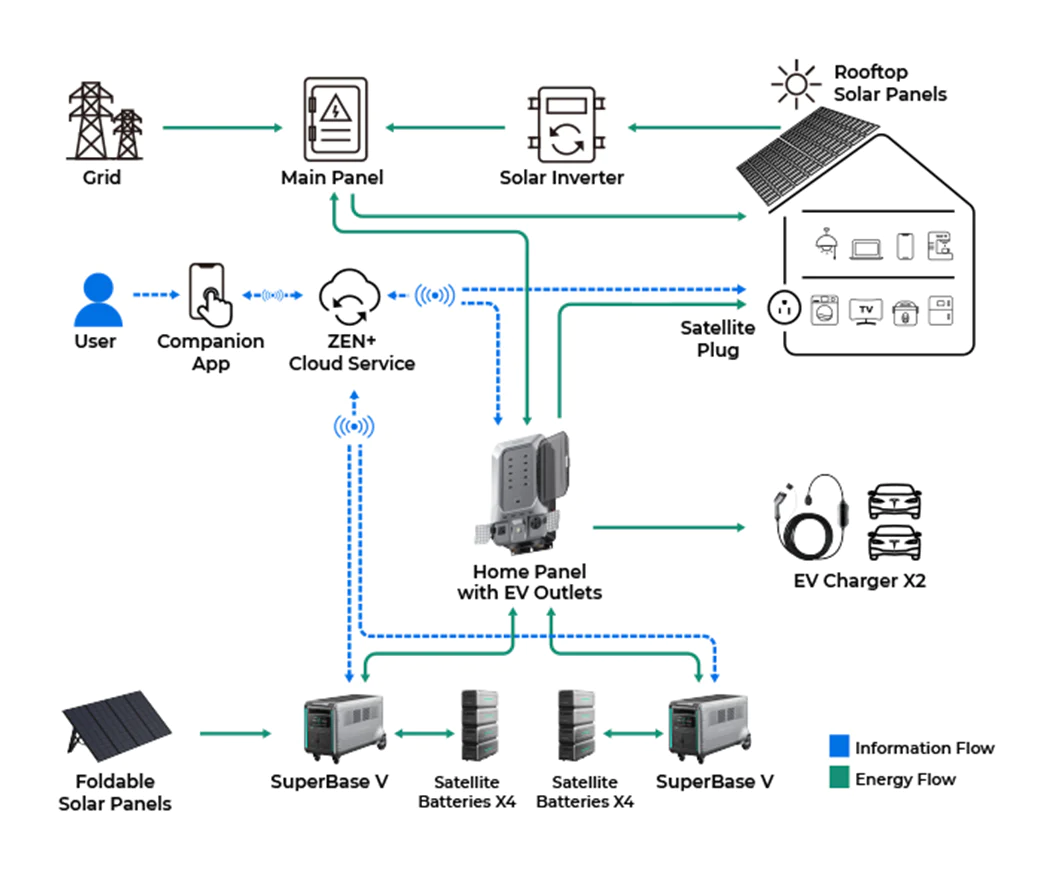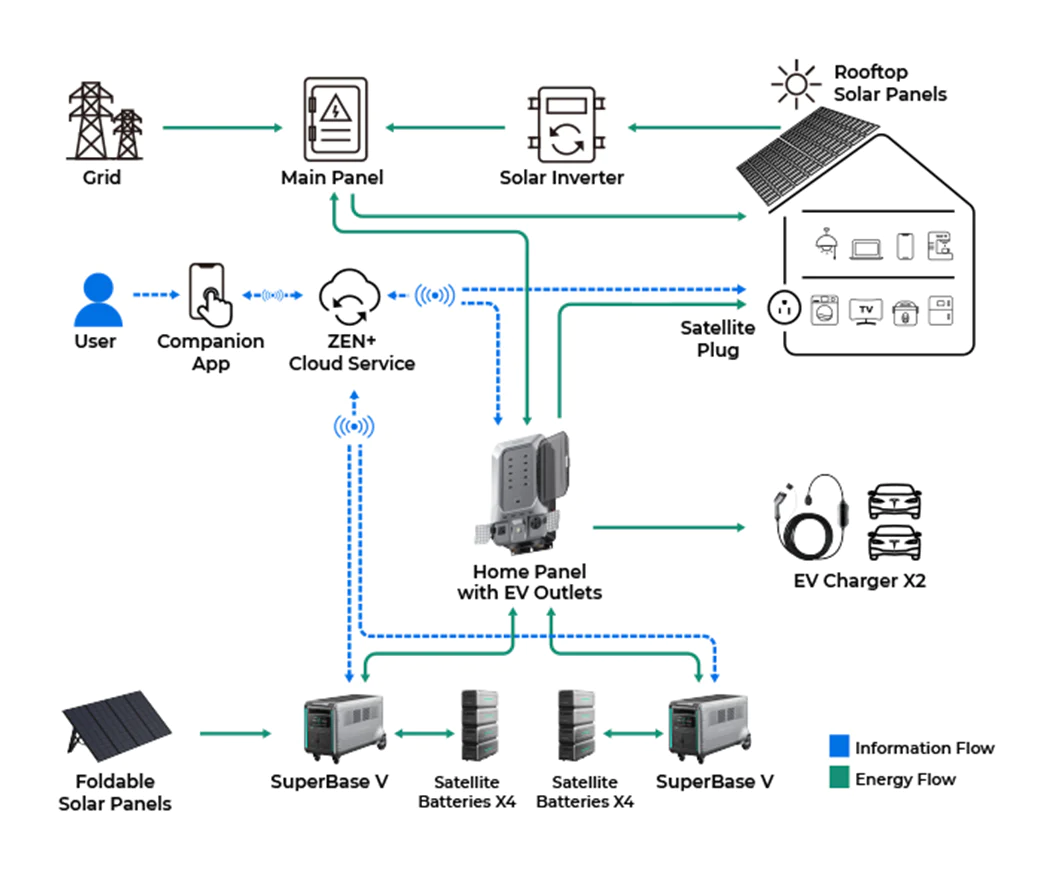 As an energy storage system, this offering by Zendure is positioned for use at home and on the road. The user-friendly interface allows you to access it through the smart app and can integrate seamlessly with a home thatís hooked up to an EV outlet installation.
For those exploring the outdoors or camping in the backcountry, youíll be at peace knowing youíll never run low on power. As a gas alternative, it might be a good peace of mind and an excellent resource to have if attending an event like
RevZillaís Get On! ADV Fest
.
webBikeWorld contributor Jared
suspects this beast of a unit might very well power the whole event, and we believe him.
To see details on pricing for the Superbase V4600, check out
Zendure's Amazon store
.
The post
Zendure Superbase V4600: Home Energy Storage
appeared first on
webBikeWorld
.