I use a similar kit on my
Pipercross air filter
.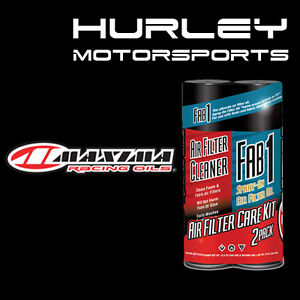 Word of warning... the oil is tacky, so you only need a tiny bit only on one side (facing away from engine) of the filter. Too much oil will cause air flow problems.
Use the cleaner outside and make sure the filter is completely dry before applying the oil.
I do not recommend using this oil on the stock filter as the pores are too small. Uni filter and Pipercross use only.