Cody*Wyman Gets Busy By Nick Ienatsch     Lightweight. Middleweight. Heavyweight. Ultra-heavyweight…Cody Wyman discusses riding and racing them all…     The 2022 MotoAmerica season started with Cody Wyman and […]
The post
Podcast: How Cody Wyman Got Very Busy In 2022
appeared first on
Roadracing World Magazine | Motorcycle Riding, Racing & Tech News
.
Cody*Wyman Gets Busy
By Nick Ienatsch
Lightweight. Middleweight. Heavyweight. Ultra-heavyweight…Cody Wyman discusses riding and racing them all…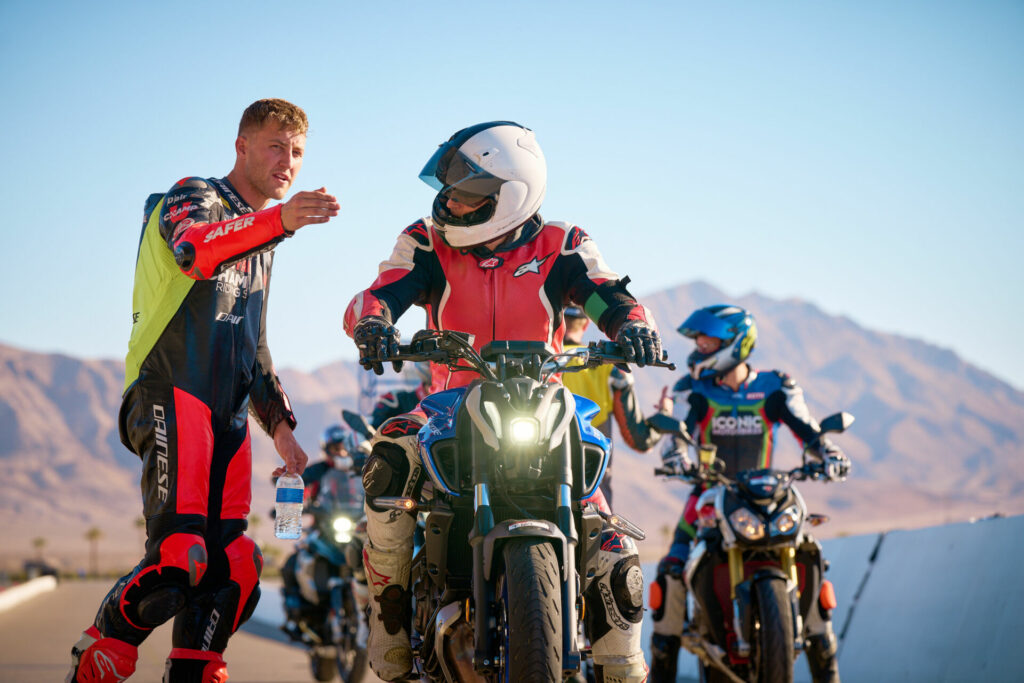 Cody Wyman launching students in the YCRS braking drill. Cody has also taught high-end car instructional programs. Photo by 4TheRiders.com.
The 2022 MotoAmerica season started with Cody Wyman and his dad/crew chief Bob Wyman campaigning their Kawasaki Ninja 400 in SportbikeTrackGear.com Junior Cup, and it has gone well: The youngest of three racing Wyman brothers led the points after the recent event at Brainerd International Raceway.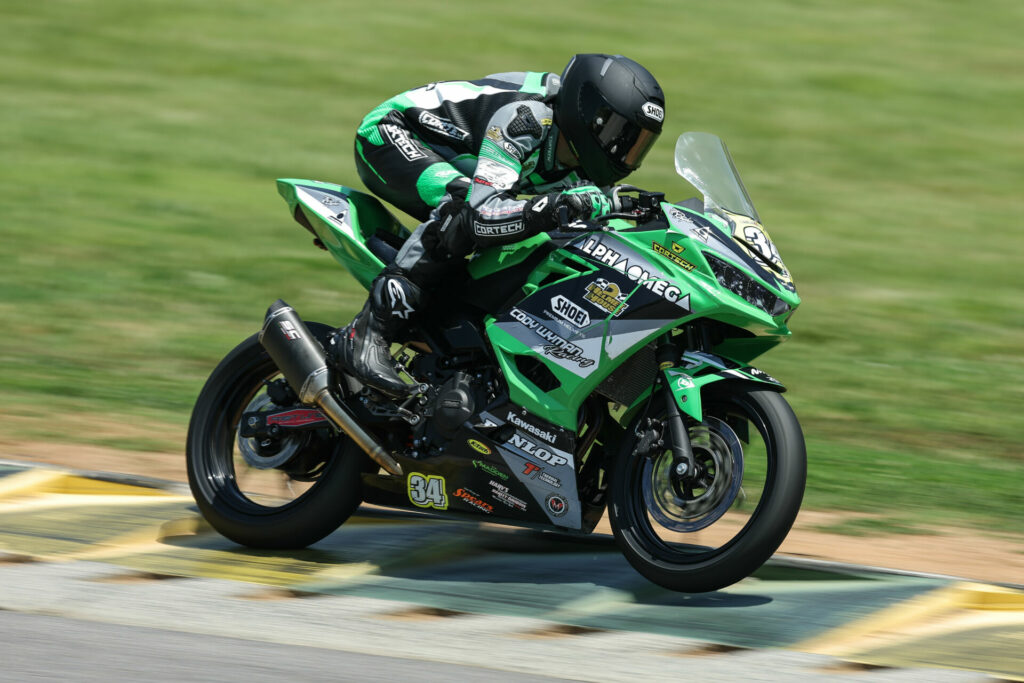 The youngest Wyman aboard his Alpha Omega Kawasaki Ninja 400 in the MotoAmerica SportbikeTrackGear.com Junior Cup class. Cody leads the points going into PittRace. Photo by Brian J. Nelson.
In the racing world success creates opportunity, and just before Road Atlanta Cody signed to also campaign the Wrench Motorcycles Yamaha R7 in Twins Cup.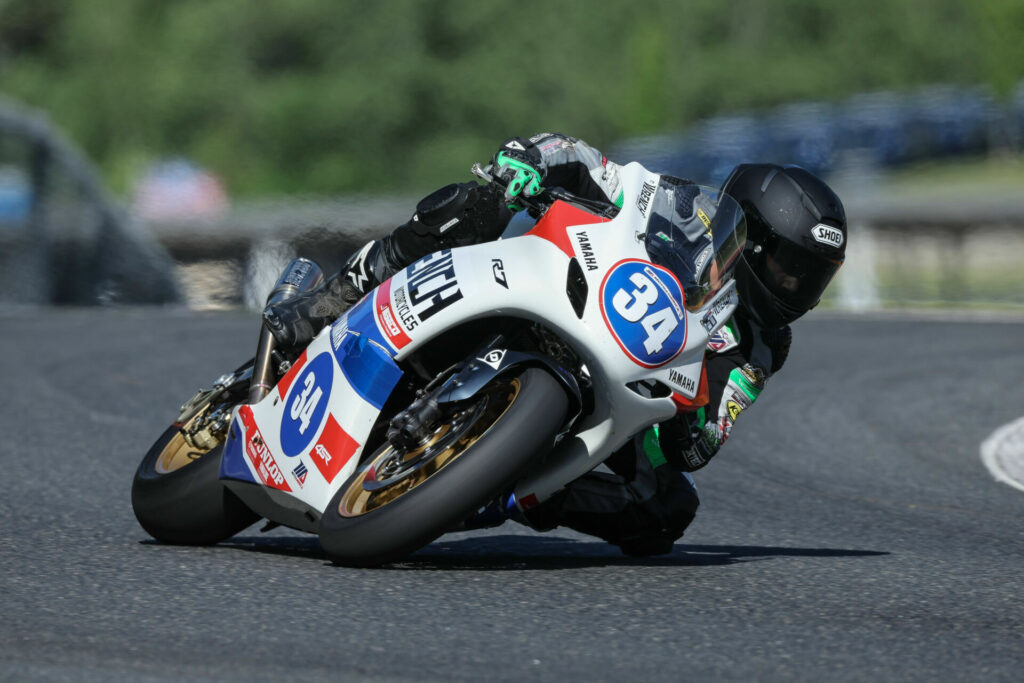 Cody and the Wrench Motorcycles Yamaha R7 got a late start in the 2022 MotoAmerica REV'IT! Twins Cup season but have moved up the ranks steadily, with a podium at Ridge Motorsports Park. Photo by Brian J. Nelson.
At about the time that deal was happening, Cody got a call from the Army of Darkness endurance team and jumped aboard the team's Yamaha YZF-R1 to contribute to a pair of second-place finishes in the first two N2/WERA National Endurance by Dunlop races.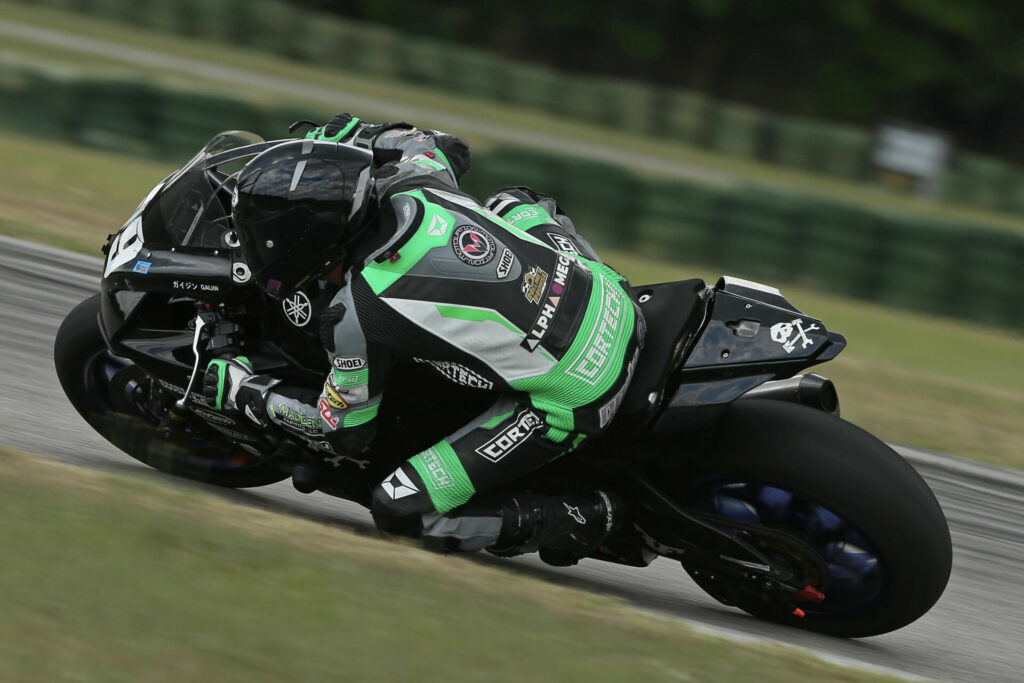 Cody at speed on the Army of Darkness Yamaha R1, which has an oversized fuel tank, during an N2/WERA National Endurance Series by Dunlop race. Photo by 4TheRiders.com.
Oh, and the Screamin' Eagle Harley-Davidson factory team signed Cody as a test rider to help brothers Travis and Kyle win in the MotoAmerica Mission King Of The Baggers championship.
Both Kyle and Travis Wyman have won MotoAmerica Mission King Of The Baggers races, and Cody (seen here on Kyle's racebike) has worked behind the scenes as a test rider. Photo courtesy Harley-Davidson.
Phew…now let's talk to Cody about his suddenly-exciting 2022 and how to manage these drastically different machines.
The post
Podcast: How Cody Wyman Got Very Busy In 2022
appeared first on
Roadracing World Magazine | Motorcycle Riding, Racing & Tech News
.