Adventure awaits teams from around the world at the 2022 GS Trophy. Cycle World will be there riding right along with them.
Click here to view on their site.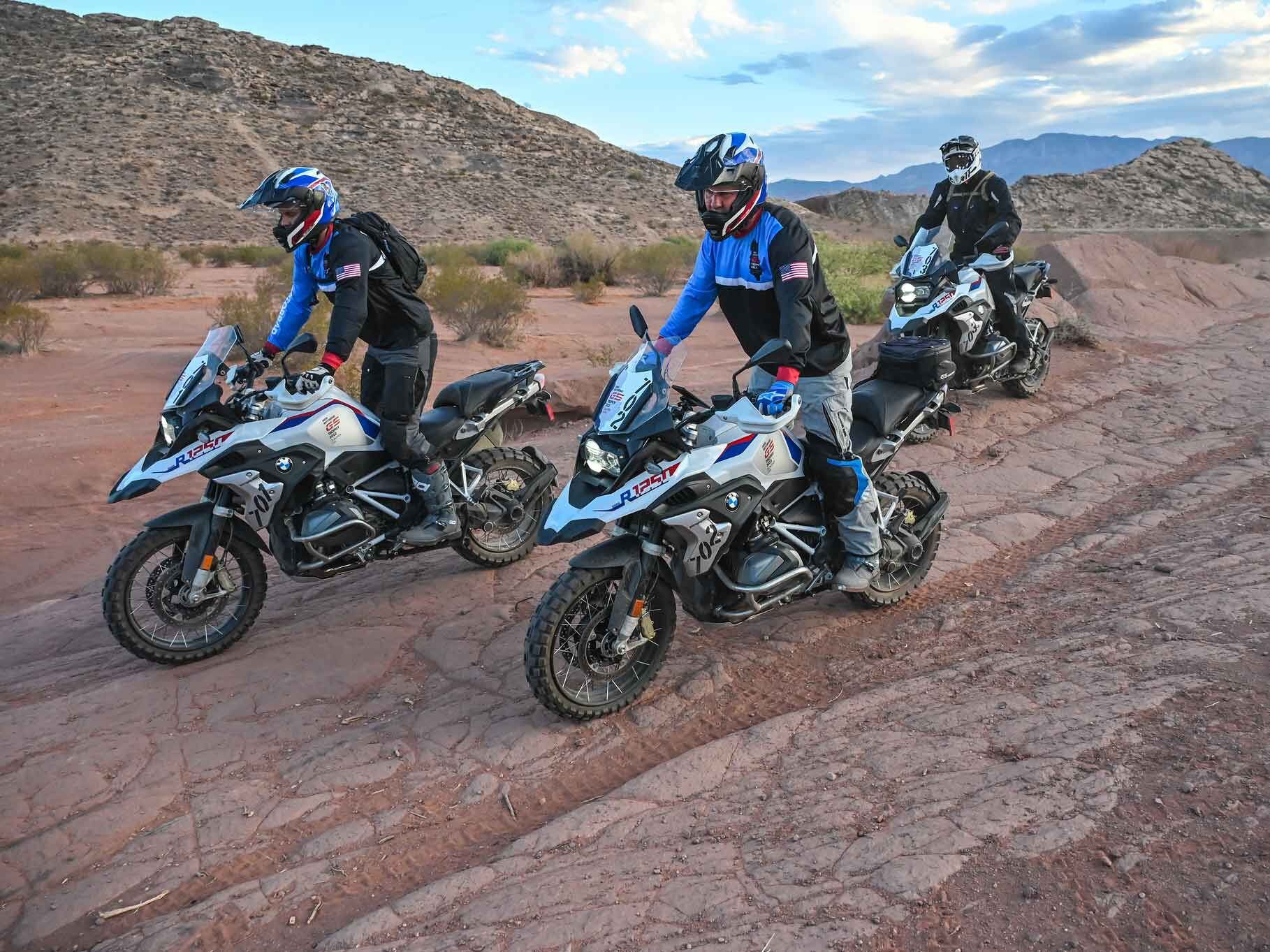 Team USA is ready for the journey to Albania to compete in the 2022 GS Trophy. (Jon Beck/)BMWís GS Trophy, the worldwide motorcycling competition for those skilled and enthusiastic enough to qualify, kicks off its 2022 edition this September 4 in Albania. This year 16 three-man teams and six two-woman teams will compete in riding and teamwork tests over seven days in the wilds of Eastern Europe. Earning a spot on a national team is not easy; riders from 16 counties had to best large fields of hopefuls in regional competitions leading up to the GS Trophy final. A handful of motojournalists are being thrown into the mix as well to document the event, and I was lucky enough to get an invite. It looks like a blast, albeit a very difficult blast. Iím not one to shy away from a challenge, so Iím in.
As a representative of
Cycle World
, Iíll be riding with Team USA through the event as an embedded journalist. ďEmbeddedĒ is a word usually associated with armed conflicts and sudden danger rather than a tiptoe through the Albanian tulips, but perhaps the word is more apt than it seems. There will be riding for seven straight daysóall dayówith special tests thrown in for good measure. These tests could be anything: trials courses, physical challenges, or mechanical puzzles, all done as a team. When the day is done, tents must be pitched; no luxury hotels here. Then Iíll need to report back to the
CW
readership on the dayís events. No sleep till Tirana.
In order to prepare, both
BMW
and I felt it was important to meet up with Team USA. Weíll be working as a unit, and itís better to get to know each other before being thrown into the deep end with our moto boots on. So I traveled to Sand Hollow, Utah, one of my favorite riding areas, to meet up with the crew, get some photos, and take a ride. Itís amazing how quickly you can gel as friends when a motorcycle and some dirt are in the mix. Our sweat mixed with the Utah sand to make excellent binding agent.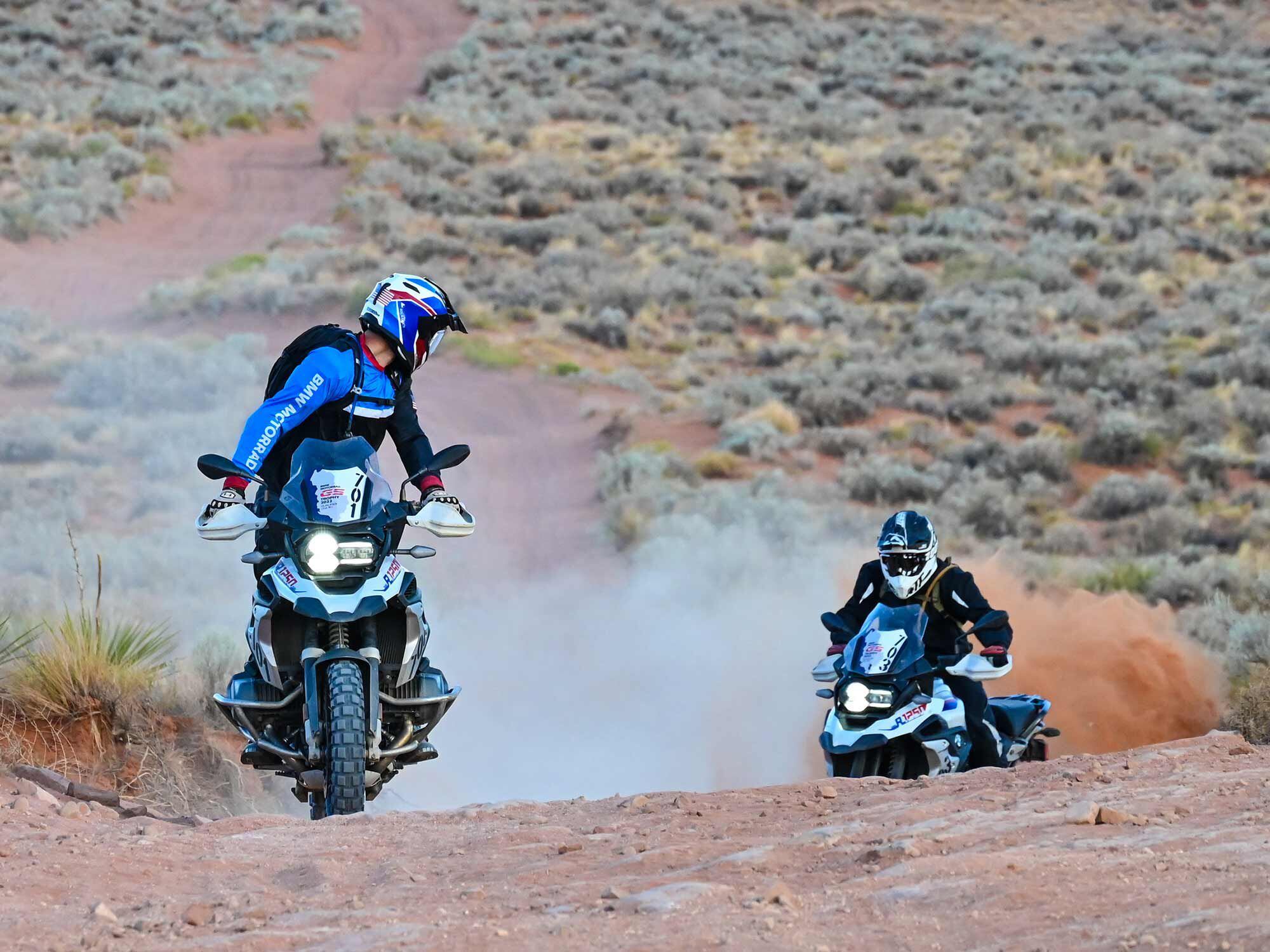 There probably wonít be much deep sand in Albania but it canít hurt to do some work in the desert. (Jon Beck/)Three riders were chosen for the USA menís team out of two regional qualifiers. Cory Call and Jim Duplease rose to the top at the West Coast qualifier; Ben Phaup led the field in the east. Unfortunately only six womenís teams would make the cut for Albania, and the US womenís team USA of Gala vanít Schip and Kandi Spangler did not move on to the GST final. So it was just the four of us in Southern Utahís high desert for the meet and greet.
Ben Phaup, a Marine Corps veteran who is methodical and direct in his riding, is the strongman of the team. I have no doubt that in any challenge involving our
R 1250 GS
units being lifted, thrown, or carried, the team will point to Ben. I watched him lift his GS like it was nothing in ways I wouldnít dare.
Ben Phaup, Team USA GS Trophy 2022. (Jon Beck/)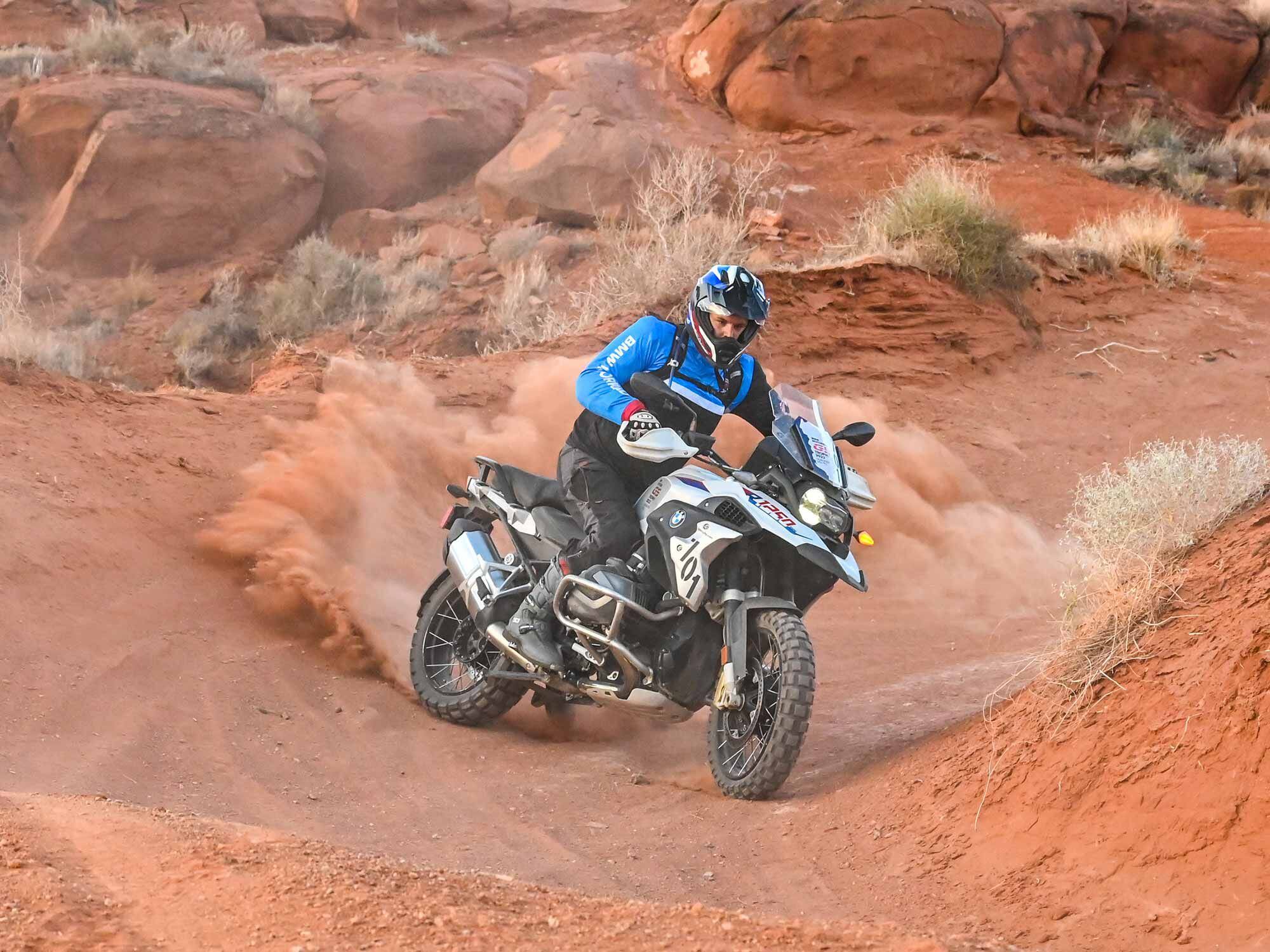 Phaup can toss an R 1250 GS around like a minibike. (Jon Beck/)Every team needs the guy who wonít ever quit, and for the US thatís Jim Duplease. Jim arrived with the flu and toughed it out through a ride day of deep, merciless sand and triple-digit temps. He was sweating bullets and looked like hell, but he powered through without stopping. Tenacity is often underrated and underestimated in competition, but Jim will keep the team moving despite any and all adversity.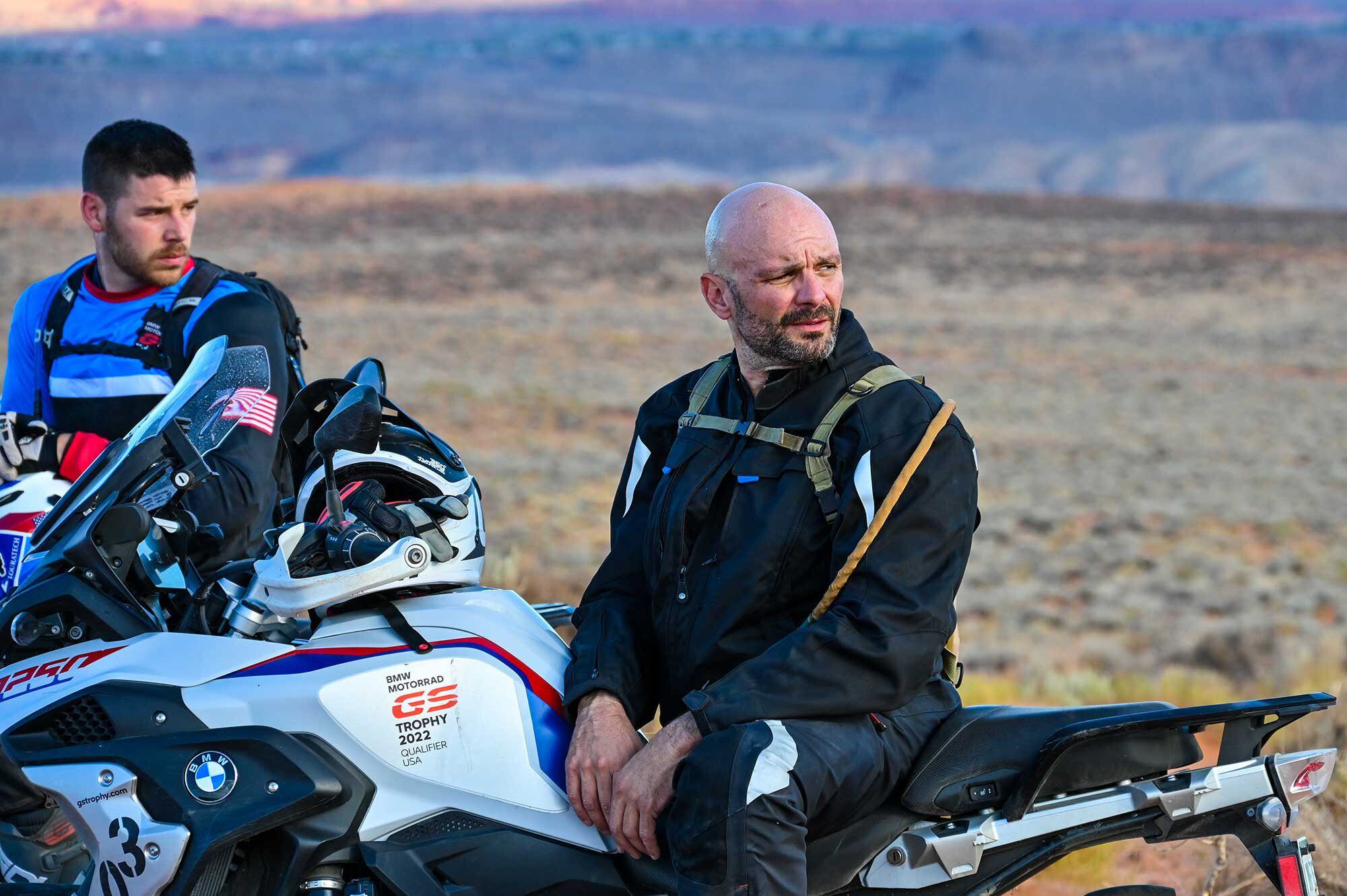 Jim Duplease, Team USA GS Trophy 2022. (Jon Beck/)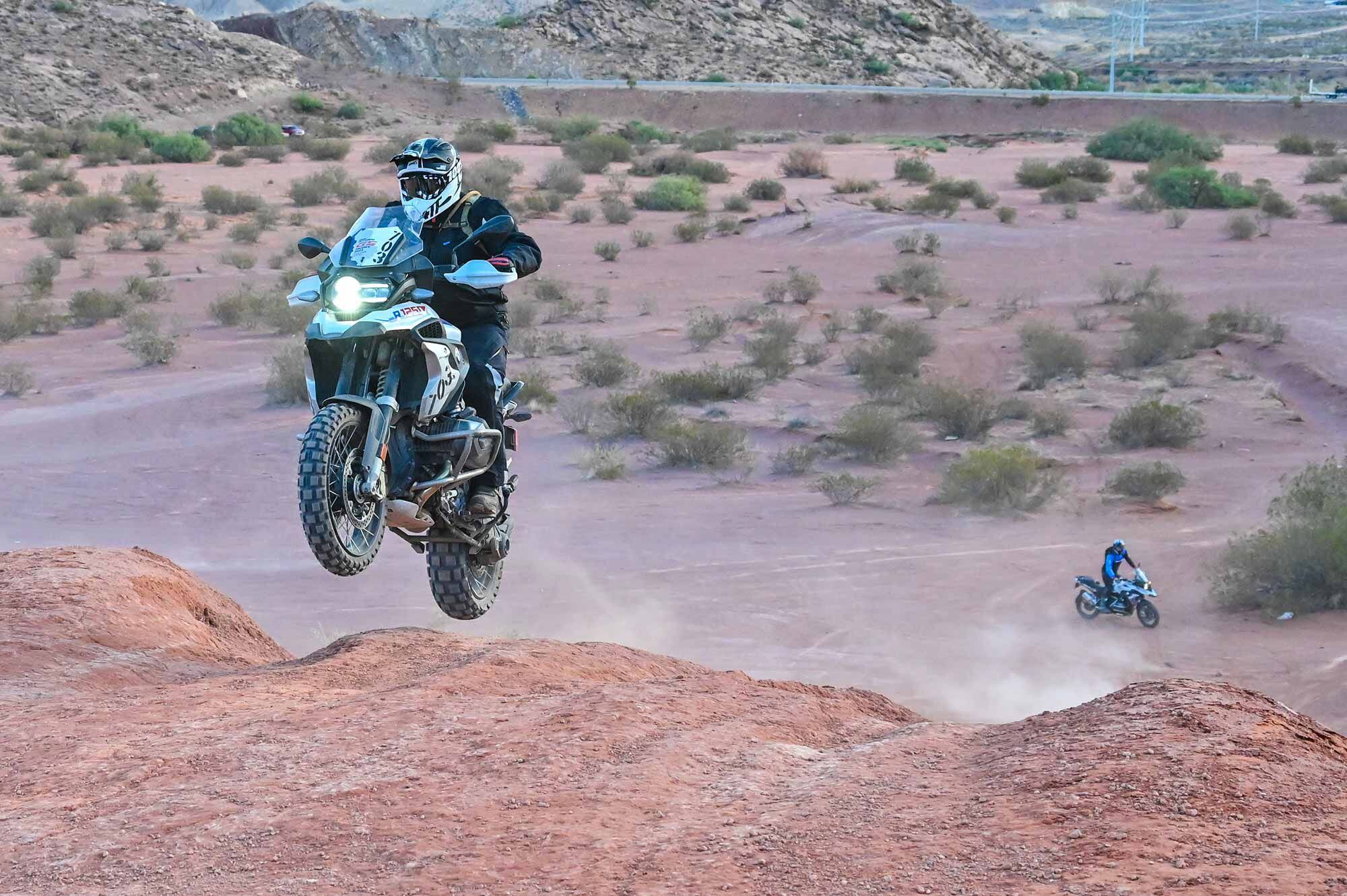 Team USA isnít afraid to push it on the big GS; here Duplease crests the top of a technical hill climb. (Jon Beck/)I knew of Cory Call before our meeting; I once saw him annihilate a
Kawasaki Ninja ZX-14
at Sonoma Raceway after tucking the front at an insane speed while tipping into a chicane-less turn 1. Heís the team maniac, both a joker and a very talented rider. Cory is a true competitor, and I can see him adding the X-factor that pushes Team USA to the top. With any luck there will be a wheelie special test; Coryís got that on lock.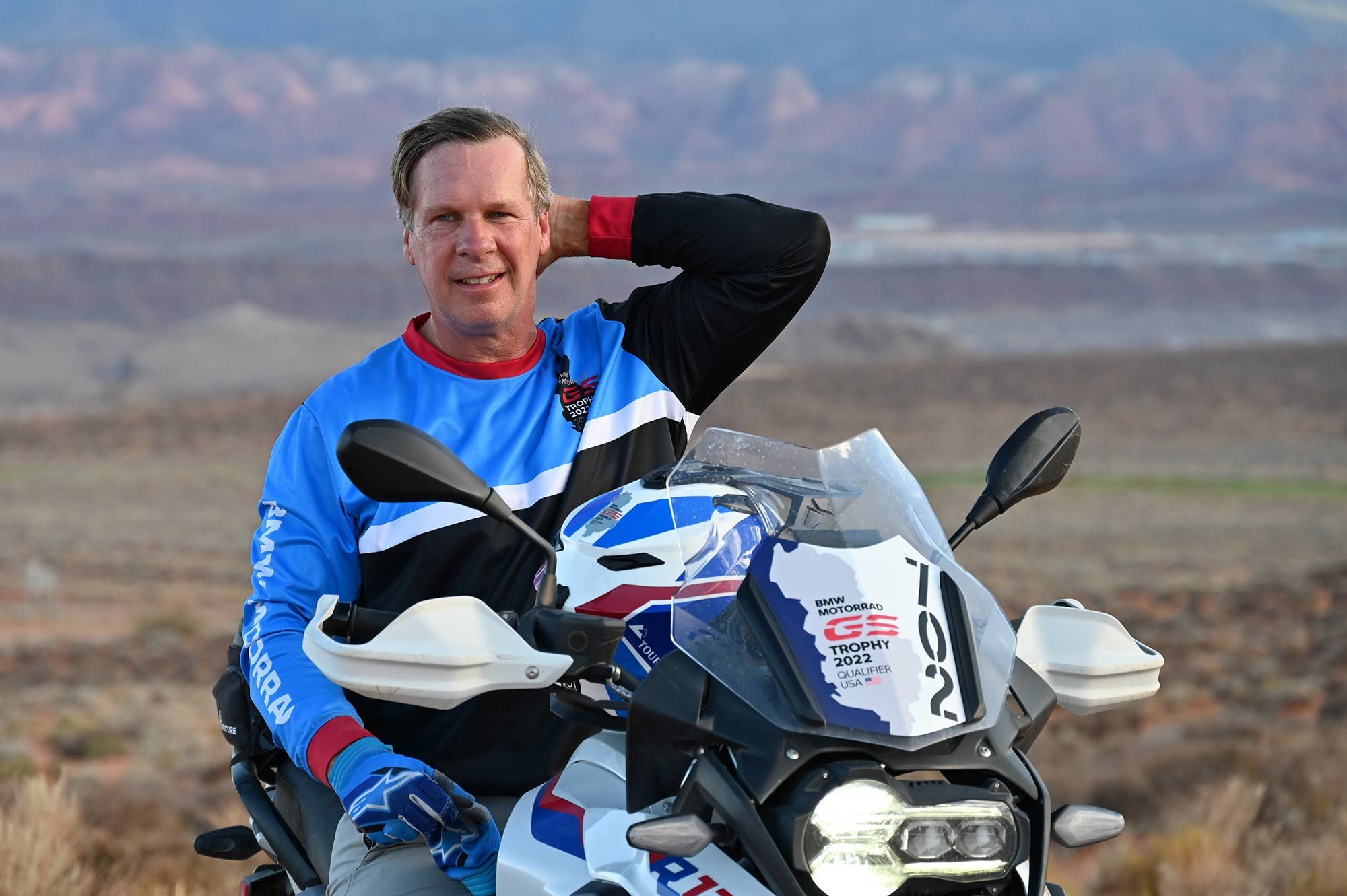 Cory Call, Team USA GS Trophy 2022. (Jon Beck/)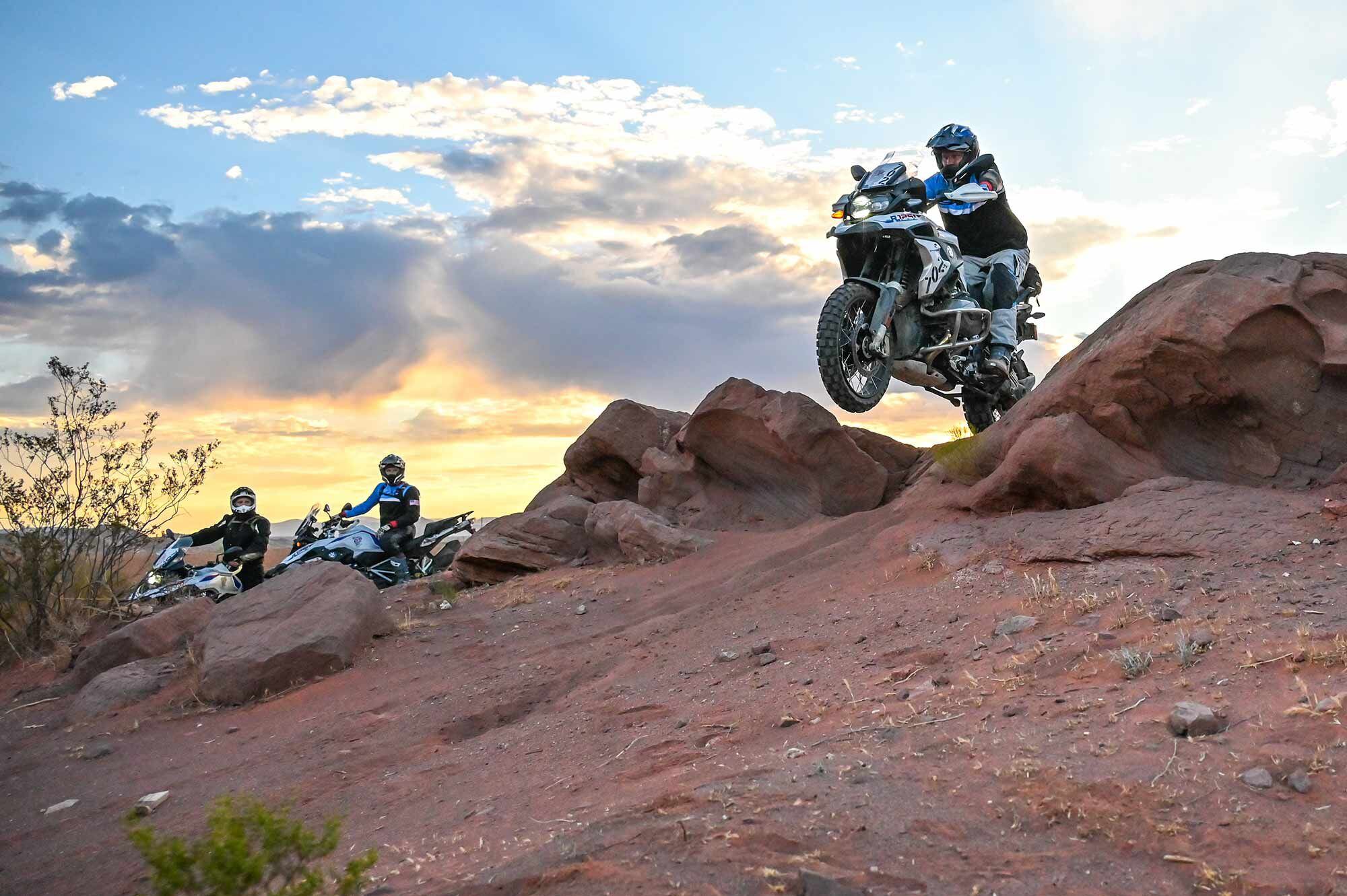 Call always entertains on the bike and was usually the first to charge any obstacle. (Jon Beck/)Ben, Jim, and Cory have ridden together on several occasions and are now a unit. There may be times when my performance has a chance to affect the scoring of Team USA, and Iíll make sure I donít let them down. Near the end of our ride day, my toe caught the side of a sand dune, and I badly injured my ankle. I could have asked Ben to carry me and my bike out of there, but I didnít want to let my new riding buddies and Team USA down. I bit the bullet and rode 90 minutes through the desert back to base camp before heading to the hospital. I wouldnít have ridden out of there if I didnít respect this crew so much.
Looking forward to seven days of riding with Team USA. (Jon Beck/)Now the ankle is healed and itís just 30 days until the event kicks off. Itís going to be one heck of a ride. Stay tuned for daily updates from the 2022 BMW GS Trophy beginning September 4. Go Team USA!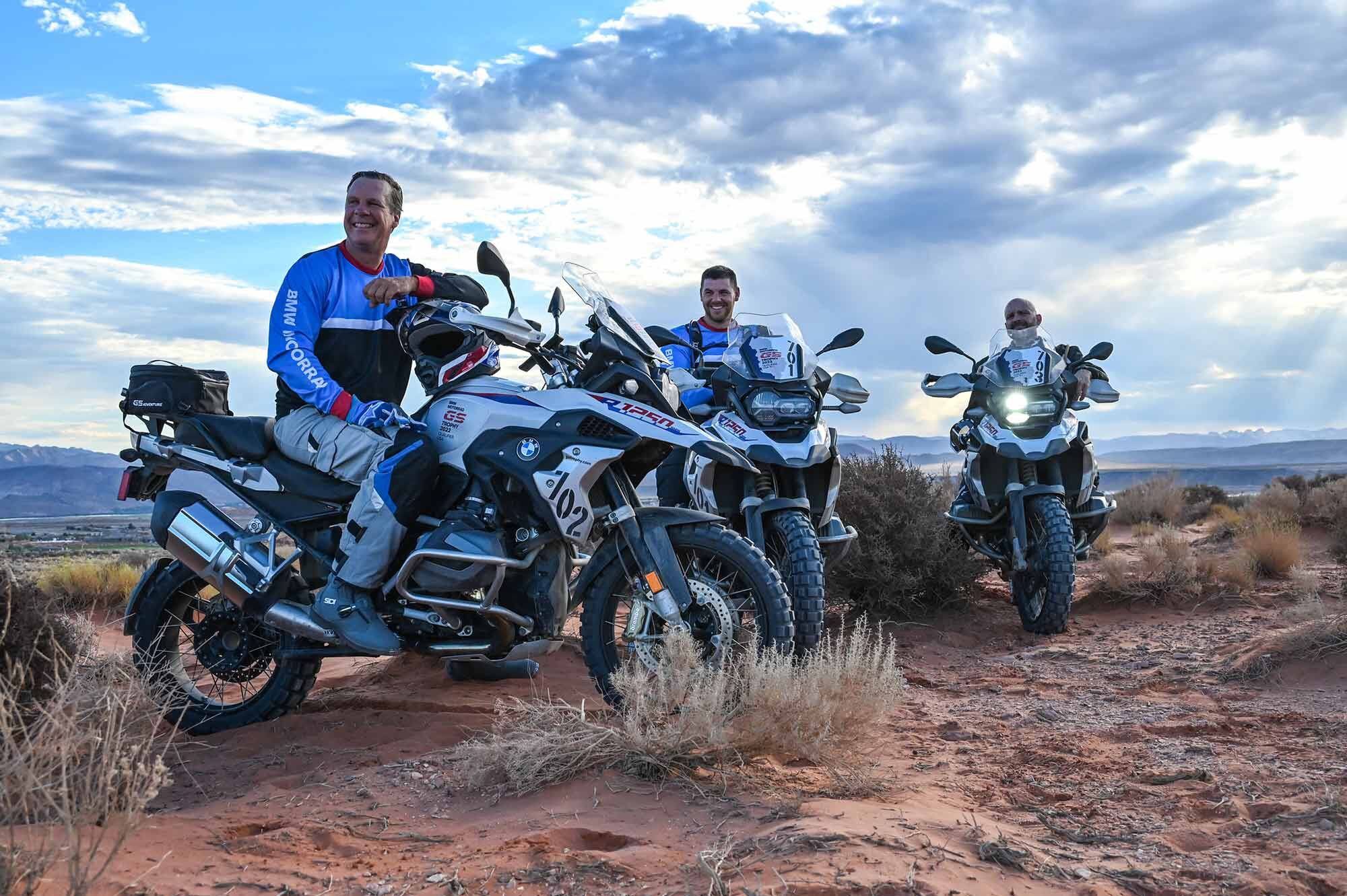 Team USA, GS Trophy 2022. (Jon Beck/)