By Nick Ienatsch Roadracing World Editor John Ulrich told me recently, "When I look out of my helmet the track looks the same as it did when I was 19. […]
The post
Podcast: Nick Ienatsch & Friends On Riding, Racing, And Aging
appeared first on
Roadracing World Magazine | Motorcycle Riding, Racing & Tech News
.
By Nick Ienatsch
Roadracing World
Editor John Ulrich told me recently, "When I look out of my helmet the track looks the same as it did when I was 19. As long as I'm not looking in a mirror, I'm good!" He still rides his Yamaha TZ250 on track for fun. John is 68 years old.
I had just returned from road racing at Laguna Seca with AHRMA and was telling John about these "fast old guys" I ride dirt track with. They range in age from 59 to 69 and know how to get around a half-mile dirt oval with style and speed, that's for sure.
I'm now 60 and sat down with these fast racers for a few thoughts on why we do what we do, with the intention of motivating any physically older riders who still retain the young spirit of a motorcyclist. Some people our age sit on the couch, but there are thousands of us joyfully sitting on moving motorcycles. I hope you join us.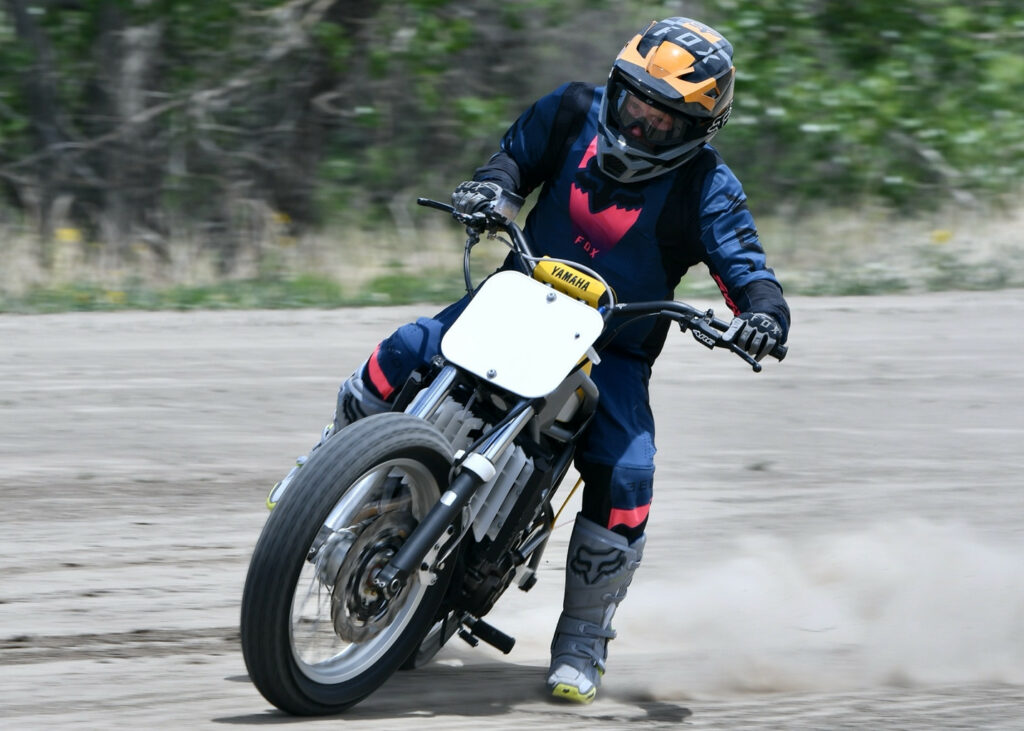 Tom Williams, age 65, getting up to speed on his newly-minted C&J framer powered by a Bruce Sass Yamaha MT-07 engine. Photo by Kathy Weber.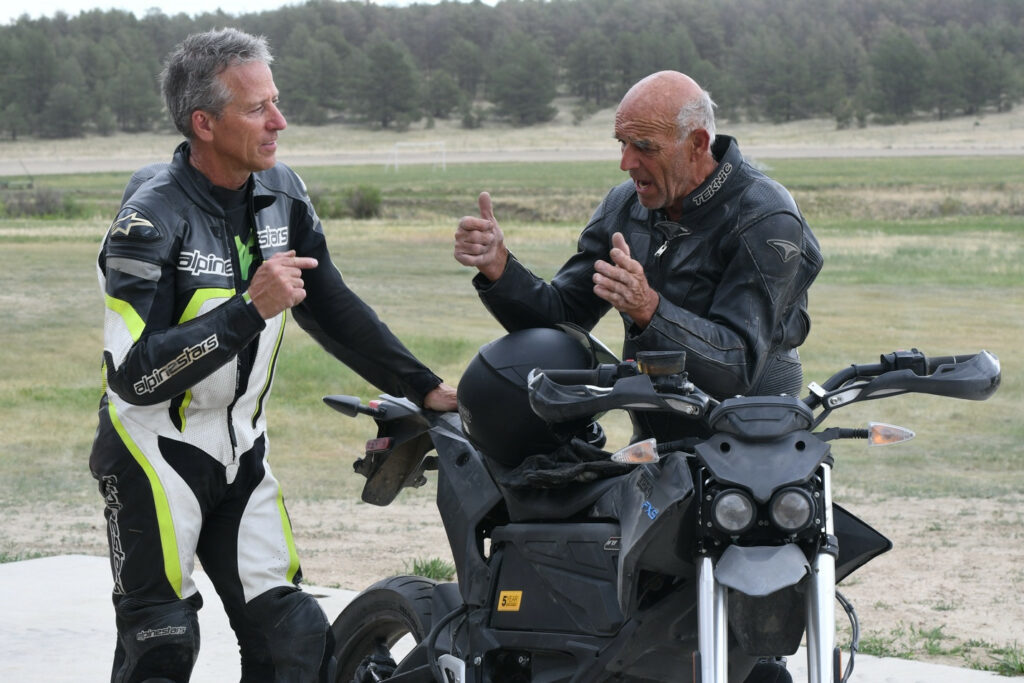 Bruce Sass (right) took Ienatsch's completely stock Zero FXS out on the half-mile, as did all the other racers present, and was surprisingly pleased with it. He describes his first laps on an electric bike and we recorded a conversation about this bike, to be shared with Roadracing World readers soon. Photo by Kathy Weber.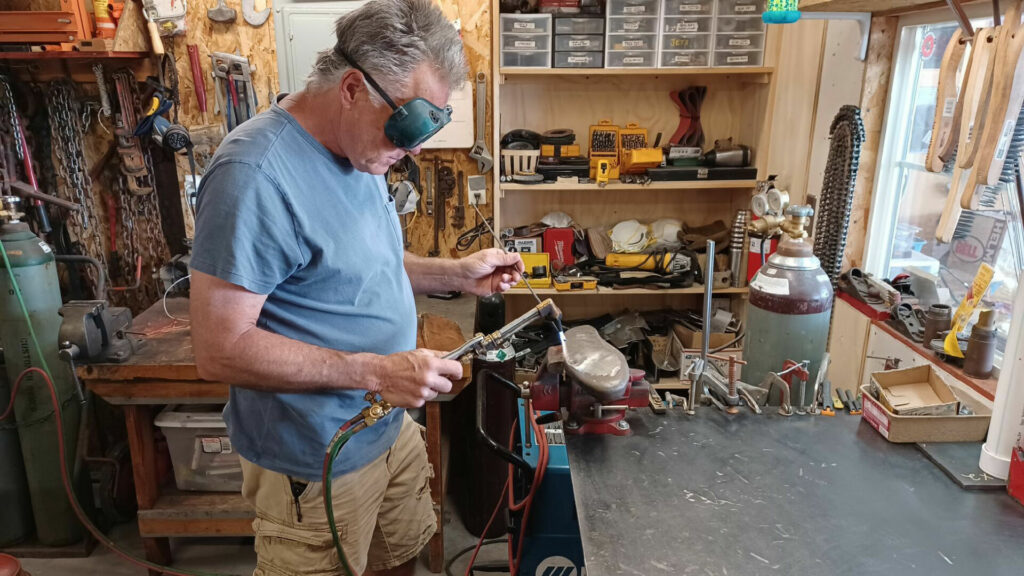 Ryan Stewart in one of his favorite places, fixing Ienatsch's steel shoe. One notable commonality between all these old racers is their enjoyment of "shop time." Yes, they love to ride but working on bikes (cars, planes) is a close second. Note that in the podcast Ryan makes a point of not allowing injuries to derail your desire to ride. Photo by Nick Ienatsch.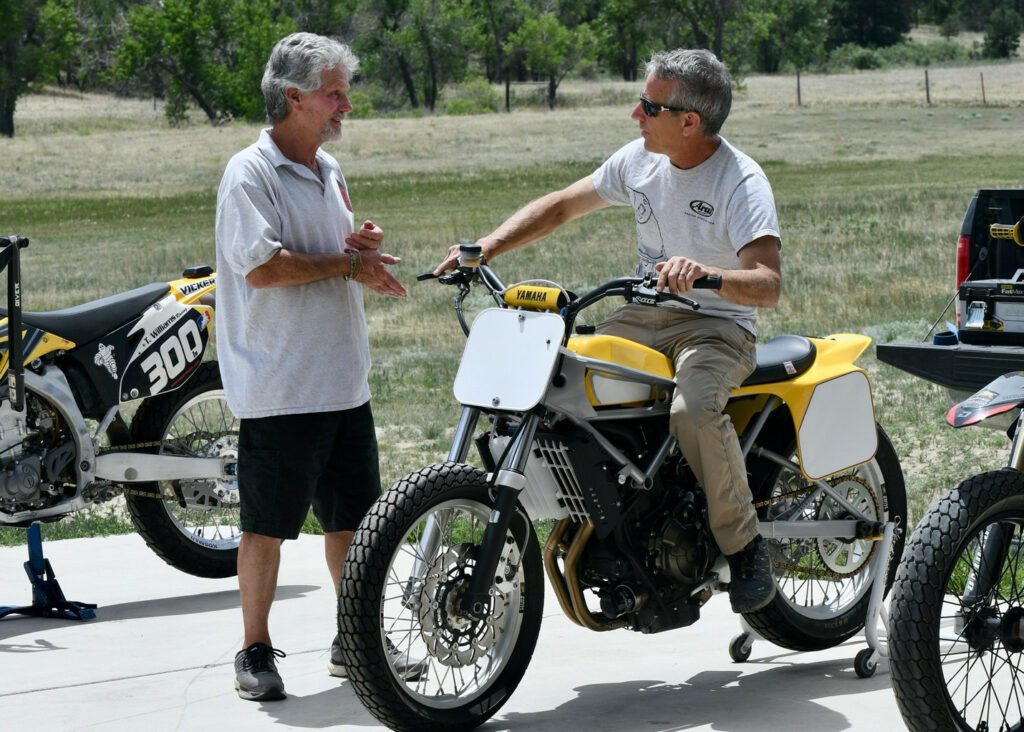 Ignore the color of the hair, or lack of color…both Tom Williams (left) and Nick Ienatsch (right) were entranced with the newly-built C&J Yamaha MT-07. Photo by Kathy Weber.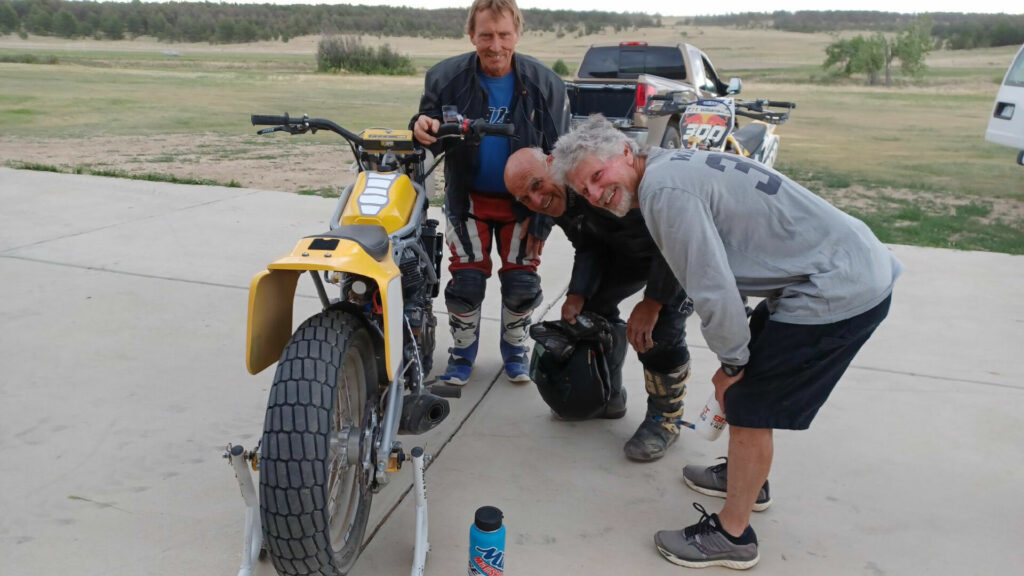 (From left) Kelly Larkin, Bruce Sass, and Tom Williams examining Tom's new C&J Yamaha MT-07. Bruce built the bike, and Tom has raced it twice since this testing day, joining Larkin and Sass in competition. Photo by Nick Ienatsch.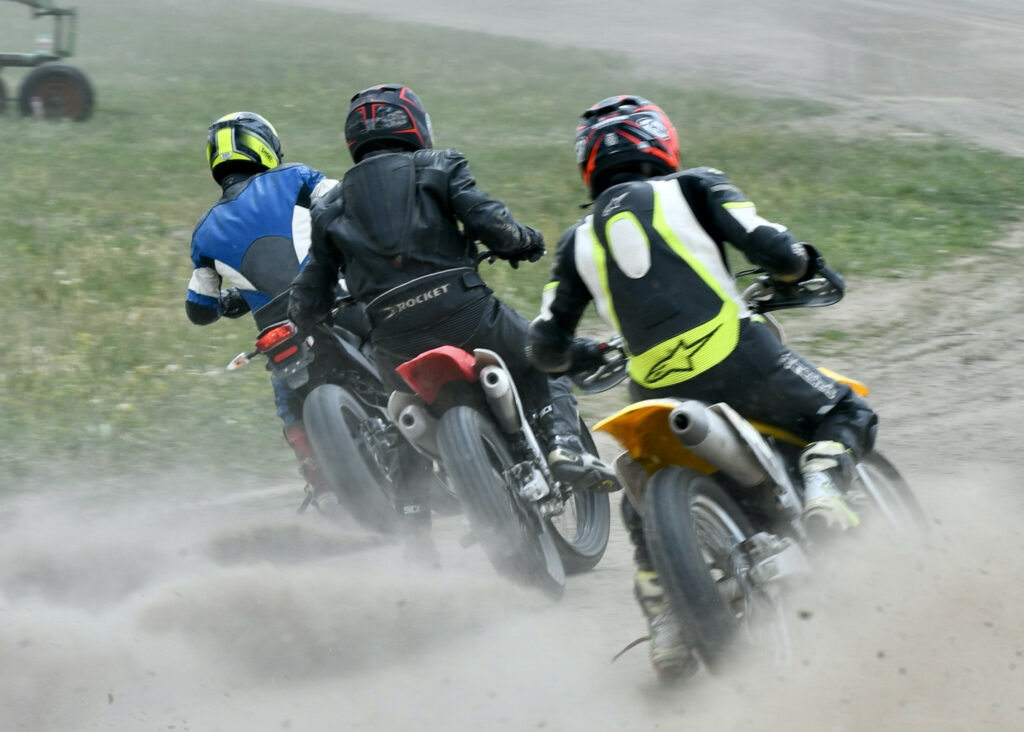 Old guys Ryan Stewart (center) and Nick Ienatsch (right) chase young kid Coy Weber (left). Weber, age 17, is on a Zero while Ryan and Ienatsch are on well-prepared four-stroke 450-ish Single flat trackers. Photo by Kathy Weber.The post
Podcast: Nick Ienatsch & Friends On Riding, Racing, And Aging
appeared first on
Roadracing World Magazine | Motorcycle Riding, Racing & Tech News
.