Click here for full story...
2022 Honda Ruckus
: The Quintessential Scooter
Contents
Honda
Ruckus has been a hit since it first hit the scene in 2003 under the disguise of the "Honda Zoomer". Since then, the Ruckus has built a tightly knit community around modifying this capable scooter as it continues to evolve through the years.
The 2022 Honda Ruckus brings a layer of convenience to the
Japanese motorcycle
manufacturers' lineup thanks to its easy-to-maintain – and more importantly – easy-to-ride nature.
What makes the Honda Ruckus such an awesome bike is the fact that most North American states/provinces allow this bike to be ridden with a learner's permit; meaning that it is a perfect first choice for anyone looking to gain experience on two wheels before moving onto a full-sized motorcycle.
The Honda Ruckus putts along with town thanks to its 49cc liquid-cooled single-cylinder engine. Although the engine itself is quite underpowered, what it lacks in
umph
it makes up for in efficiency – 114 miles per gallon to be exact. Compound this with drum brakes all around, 1.9" travel front fork, 2.6" travel rear single shock, and a low price tag; the Ruckus is a great choice for who want a beginner moped from
this year's lineup
.
The 2022 Honda Ruckus starts at $2,899 USD / $3699 CAD
On this page:
we've curated specs, features, news, photos/videos, etc. so you can read up on the new
2022 Honda Ruckus
in one place.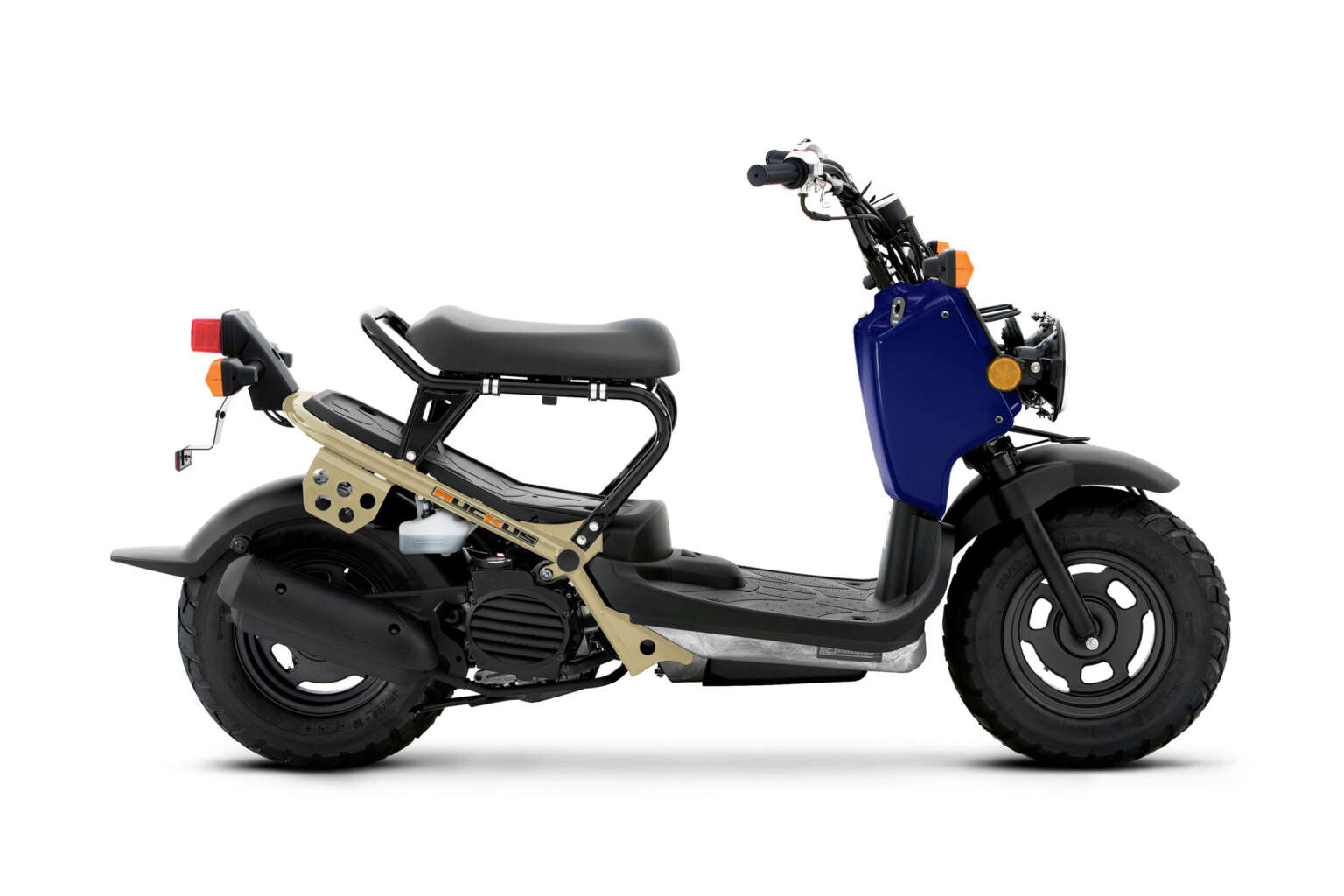 Model Overview
</p>
General Info
Price: Starting at $2899 USD / $3699 CAD
Key Features:

114 miles per gallon
Tried-and-true robust engine
Rugged design
Highly modifiable
Easy to ride
Main Specs
Engine: 49cc liquid-cooled, single-cylinder
Power: 4.4 horsepower
Torque: TBD lbs-ft
Wet Weight: 194 lbs
Seat Height: 28.9 Inch
Competitors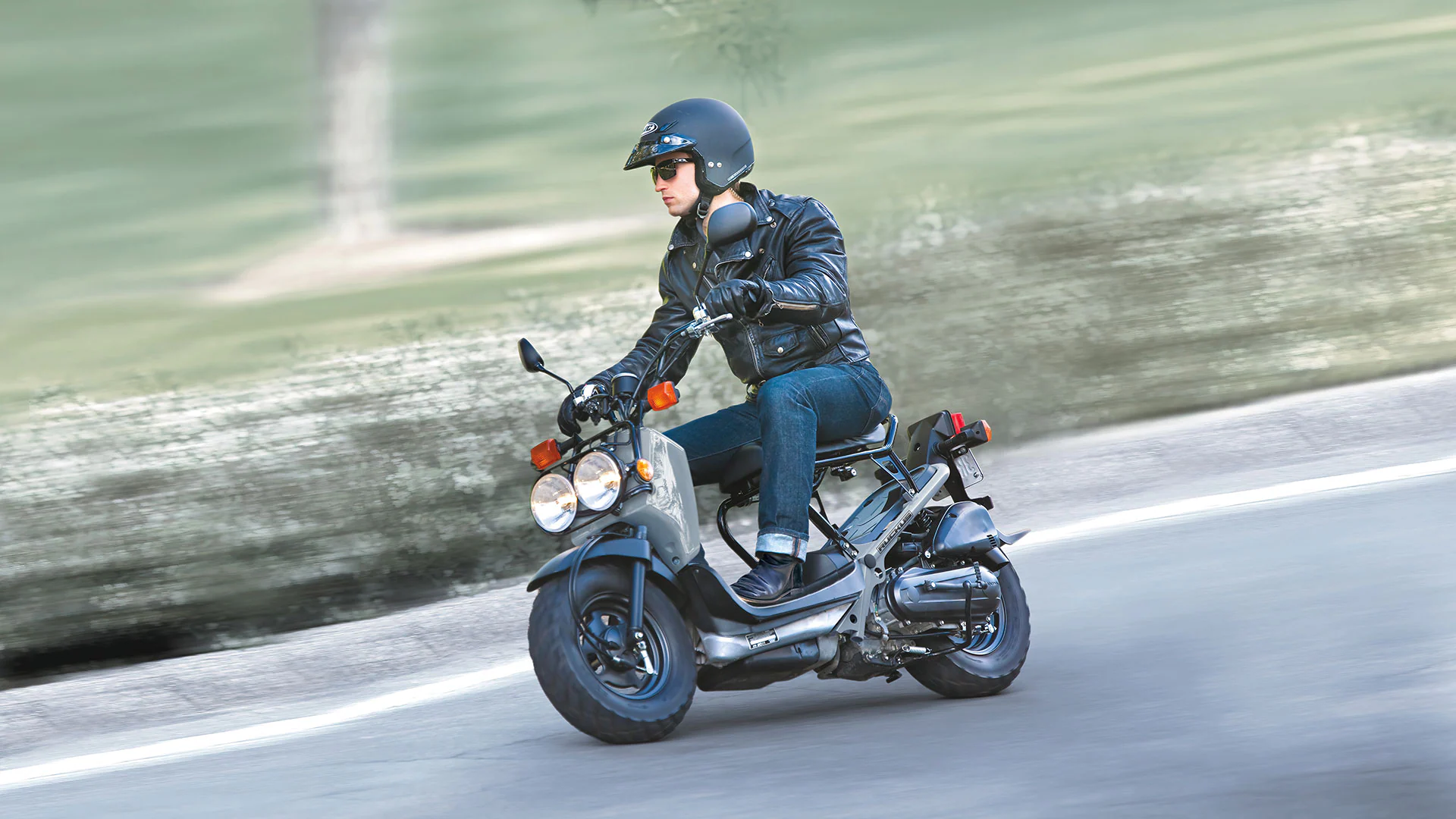 2022 Honda Ruckus Specifications
ENGINE
Engine49cc liquid-cooled single-cylinder four-strokePowerBore x Stroke37.8mm x 44mmCompression Ratio11.9:1Induction18mm CV carburetor with automatic chokeStarterElectricValve Train
DRIVETRAIN
ClutchTransmissionAutomatic V-Matic belt driveFinal Drive
CHASSIS
Suspension FrontTwin-downtube fork; 1.9 inches of travelSuspension RearSingle shock; 2.6 inches of travelBrakes FrontDrumBrakes RearDrumTires Front120/90-10Tires Rear130/90-10Fuel Tank Capacity1.3 gallonsColorGray, White/Metallic Blue, Midnight Blue/Tan
ELECTRICAL
IgnitionCDSpark PlugsHeadlightTail Light
DIMENSIONS
Overall LengthGround ClearanceTrailWheelbase49.8 inchesRake (Caster Angle)Seat Height28.9 inchesCurb Weight194 pounds (Includes all standard equipment, required fluids and a full tank of fuel-ready to ride)
WARRANTY
WarrantyTransferable, unlimited-mileage limited warrantyExtensionExtended coverage available with a HondaCare Protection Plan®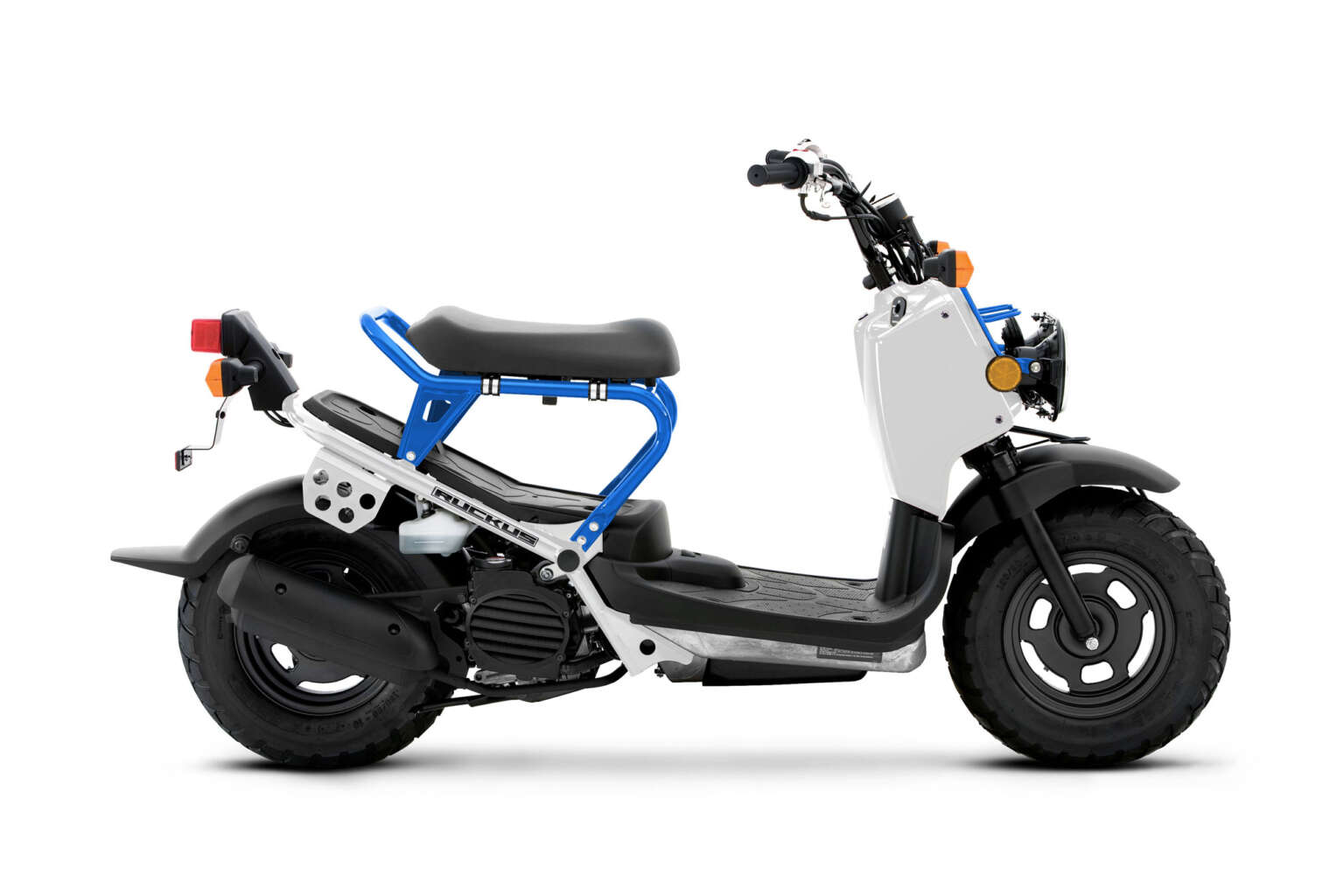 2022 Honda Ruckus Features
PERFORMANCE
LIQUID-COOLED ENGINE
The Ruckus has a liquid-cooled engine that offers exactly what you'd expect from a Honda: power, reliability and great fuel efficiency.
DRIVETRAIN
AUTOMATIC TRANSMISSION
One-speed automatic transmission means no shifting ever—not even into park or neutral.
STYLE
A STYLE ALL ITS OWN
What you see is what you get. With its minimal bodywork and rugged overall style, nothing on two wheels (or four) looks like a Ruckus.
CONVENIENCE
ELECTRIC START
Turn the key, press the button and go. Getting started on the Ruckus is that simple. An electric choke makes getting started in cold weather a snap, too.
2022 Honda Ruckus Photos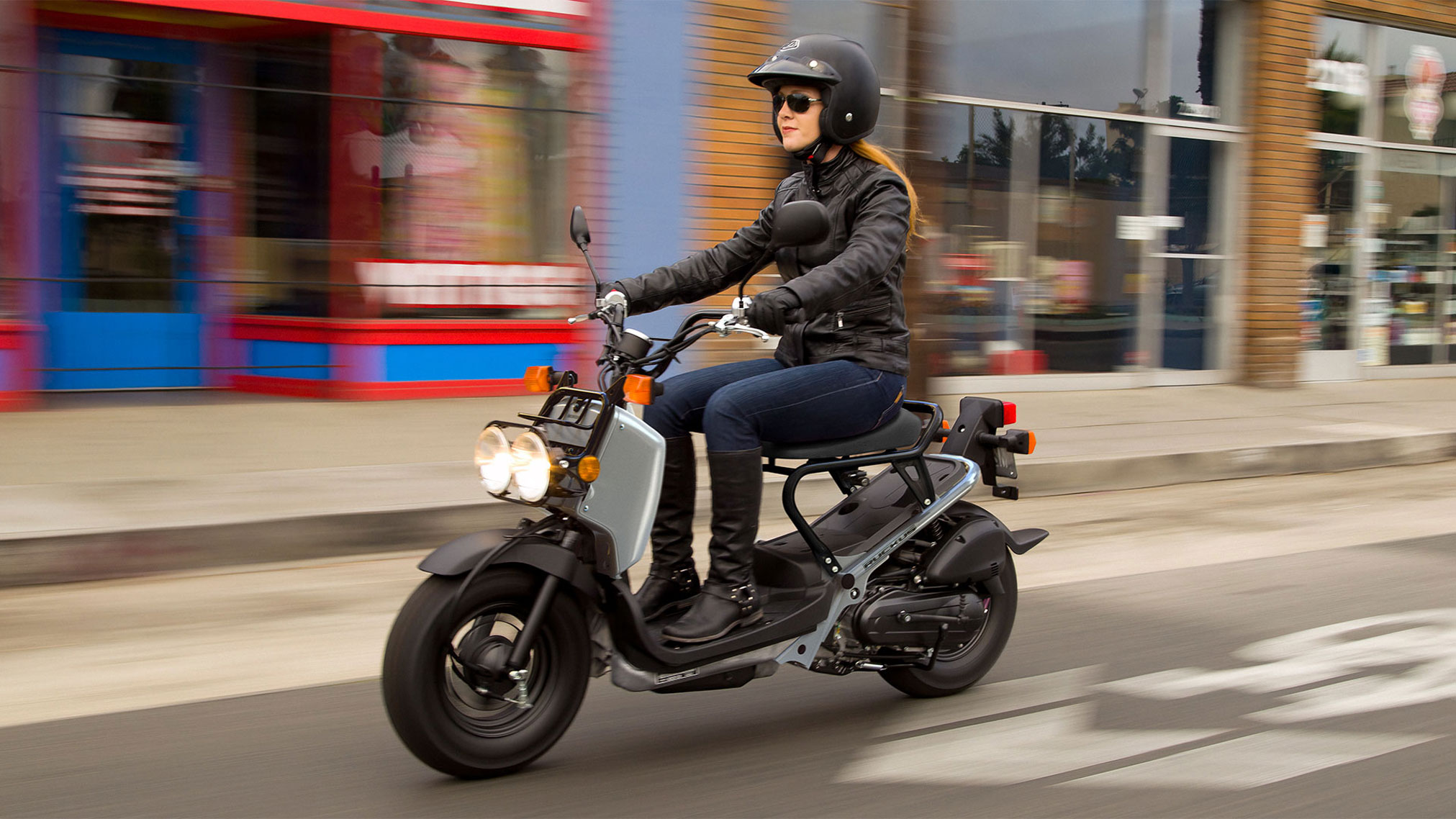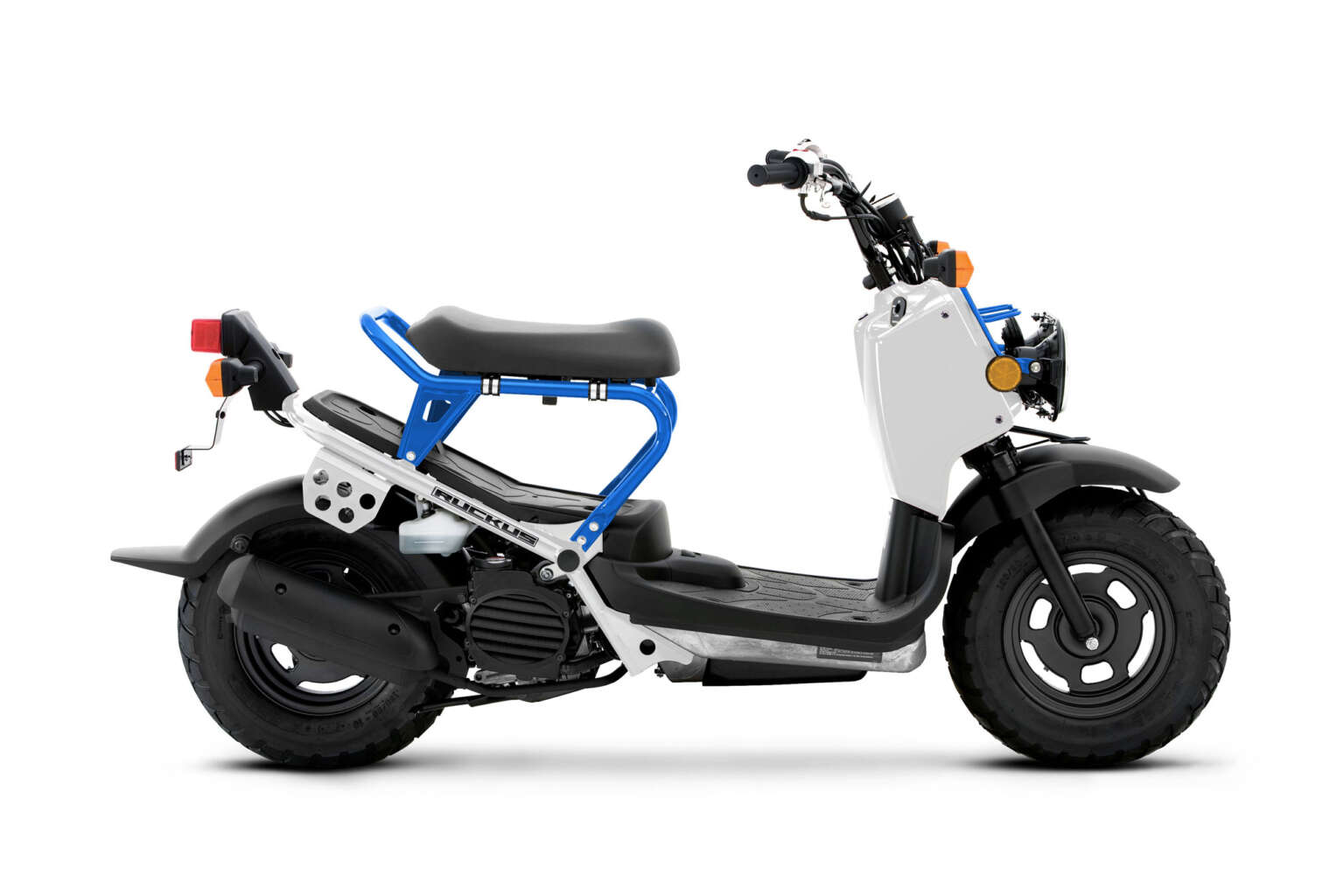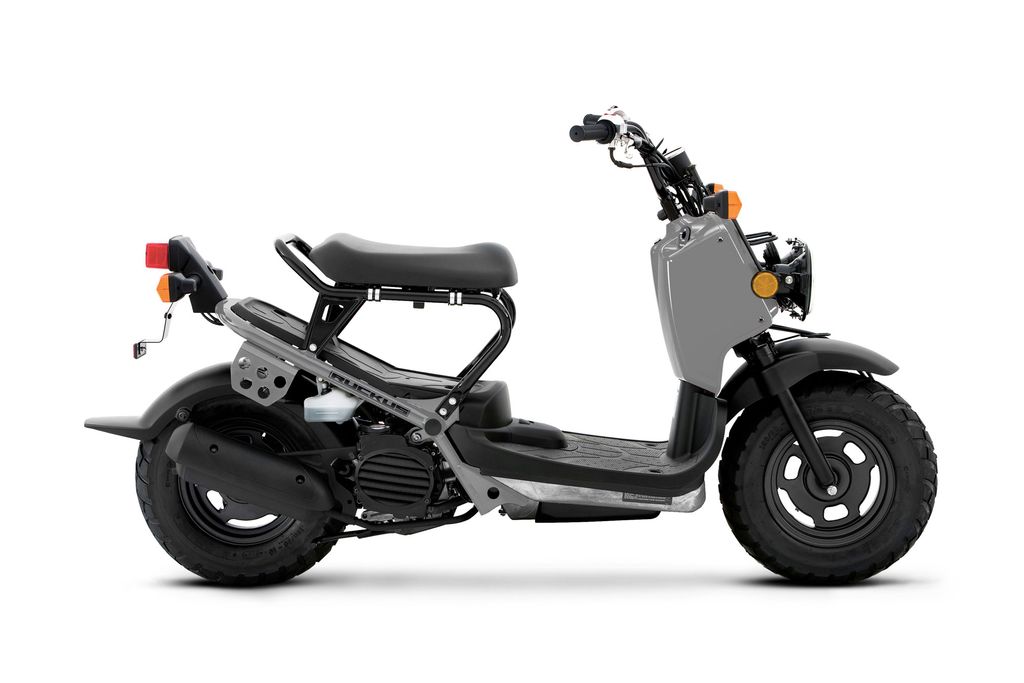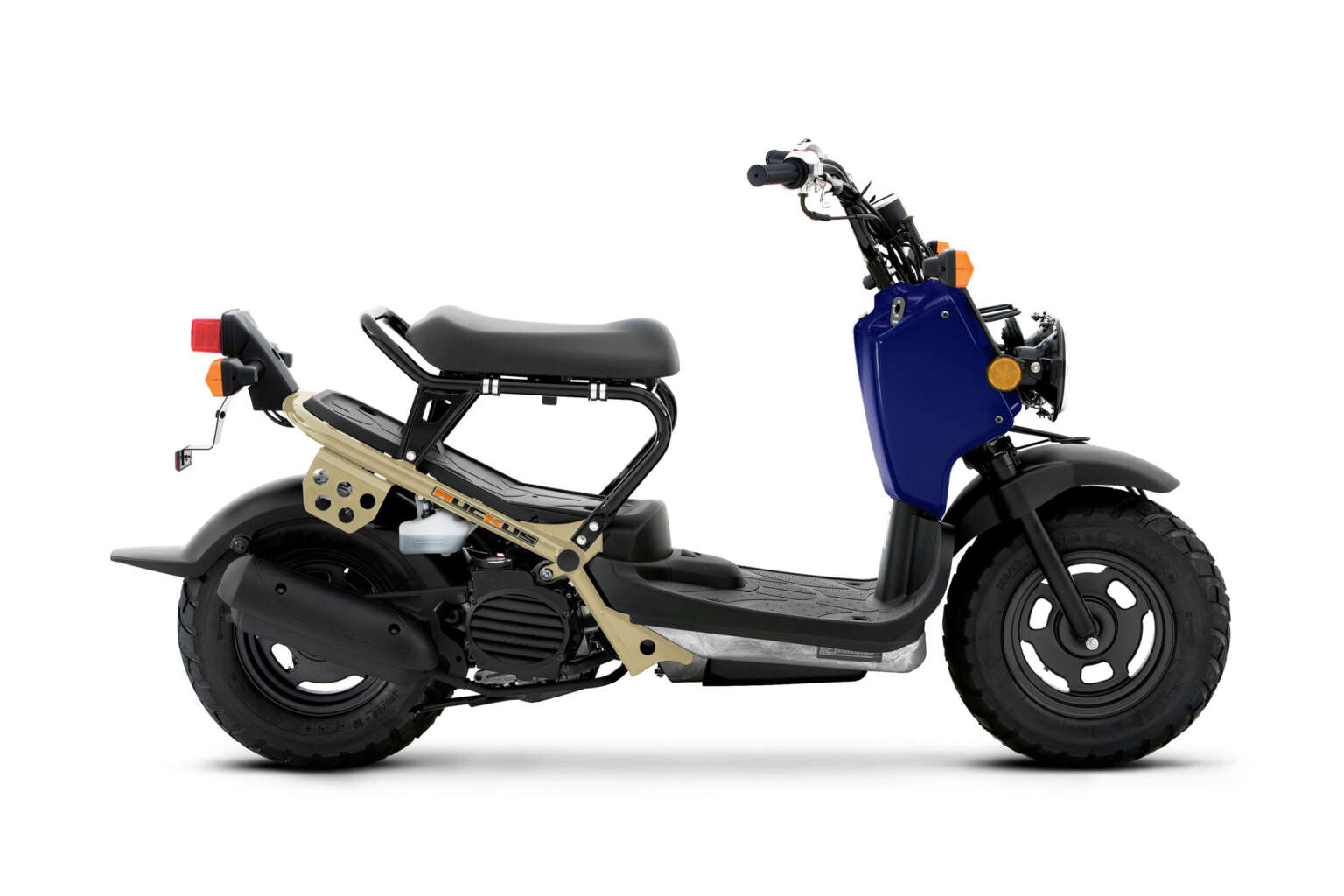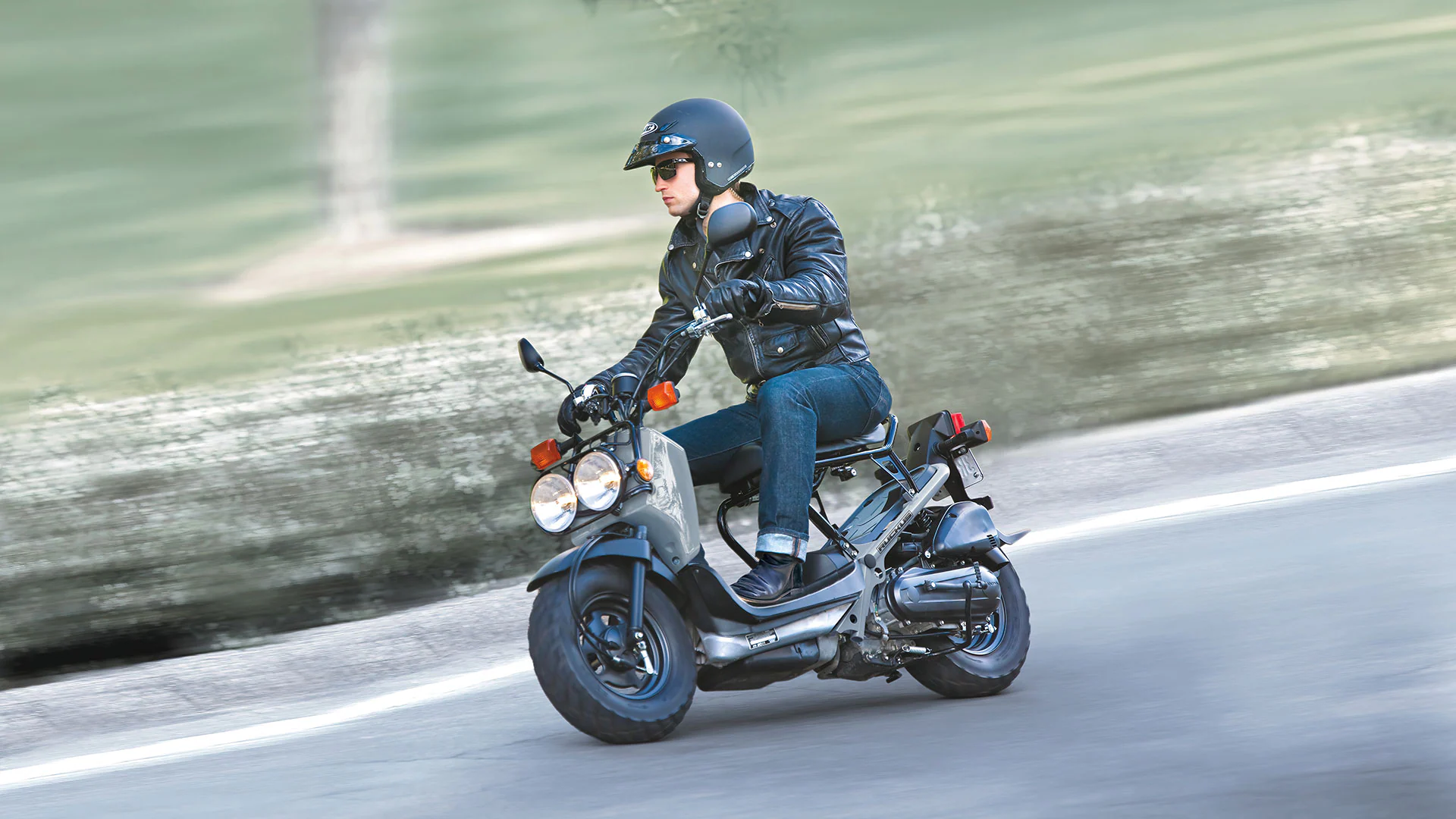 2022 Honda Ruckus Videos
2022 Honda Ruckus 49cc Scooter Review of Specs, Changes, Features + Walkaround | NPS 50
2022 Honda Ruckus
Links
Honda Websites
Other Links
The post
2022 Honda Ruckus [Specs, Features, Photos]
appeared first on
webBikeWorld
.