Click here for full story...
Our favorite Hinckley-based bike brand
has just issued a recall for their family of Rockets.
The recall itself – published at the end of October – cites the issue to lie in "a small number of motorcycles within the affected VIN range that have been parked or stored for long periods of time."*
Apparently, leaving these bikes to sit has resulted in a decided increase in rear brake pedal travel – at least, more than what the bike had before the storage period.*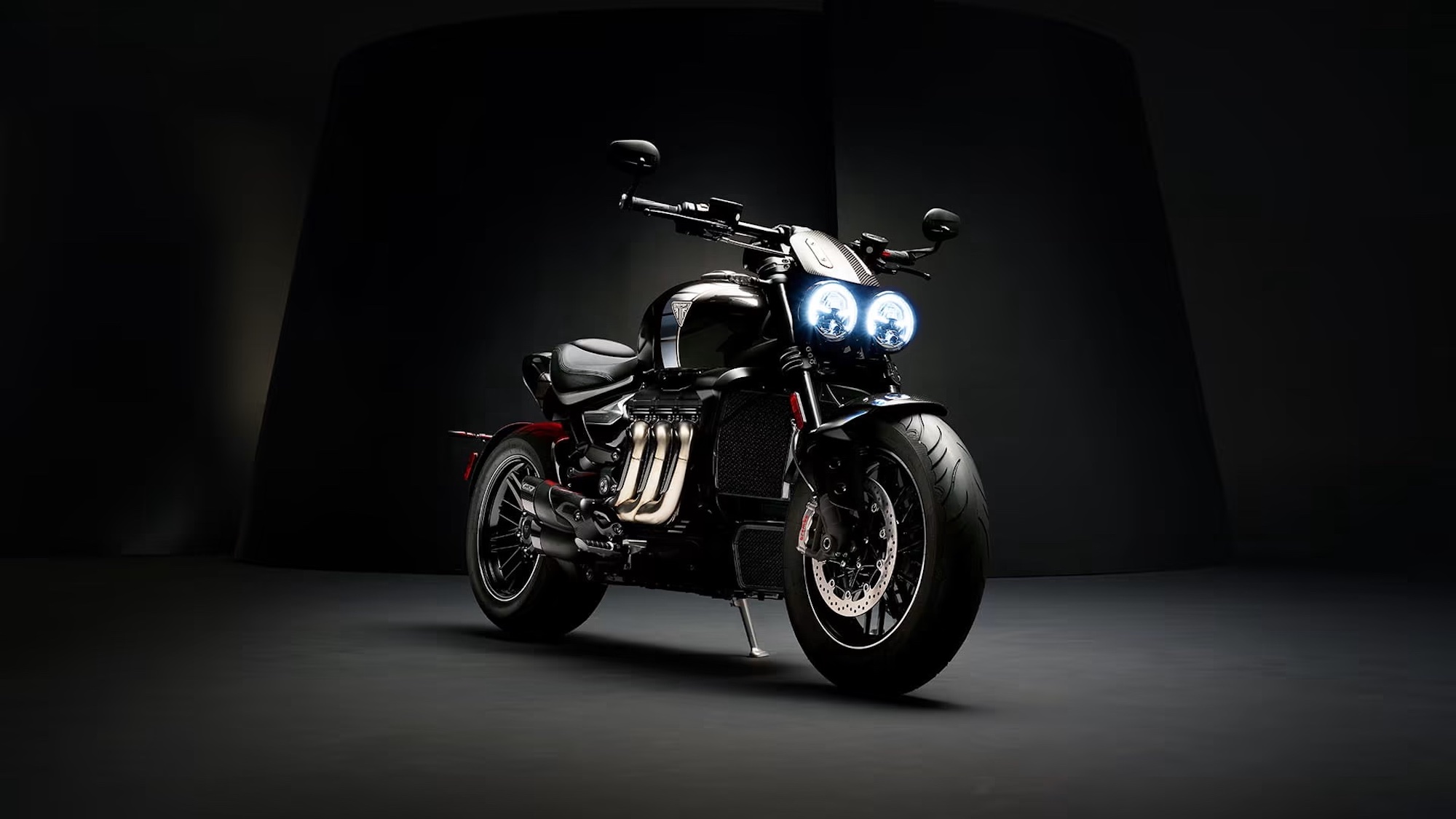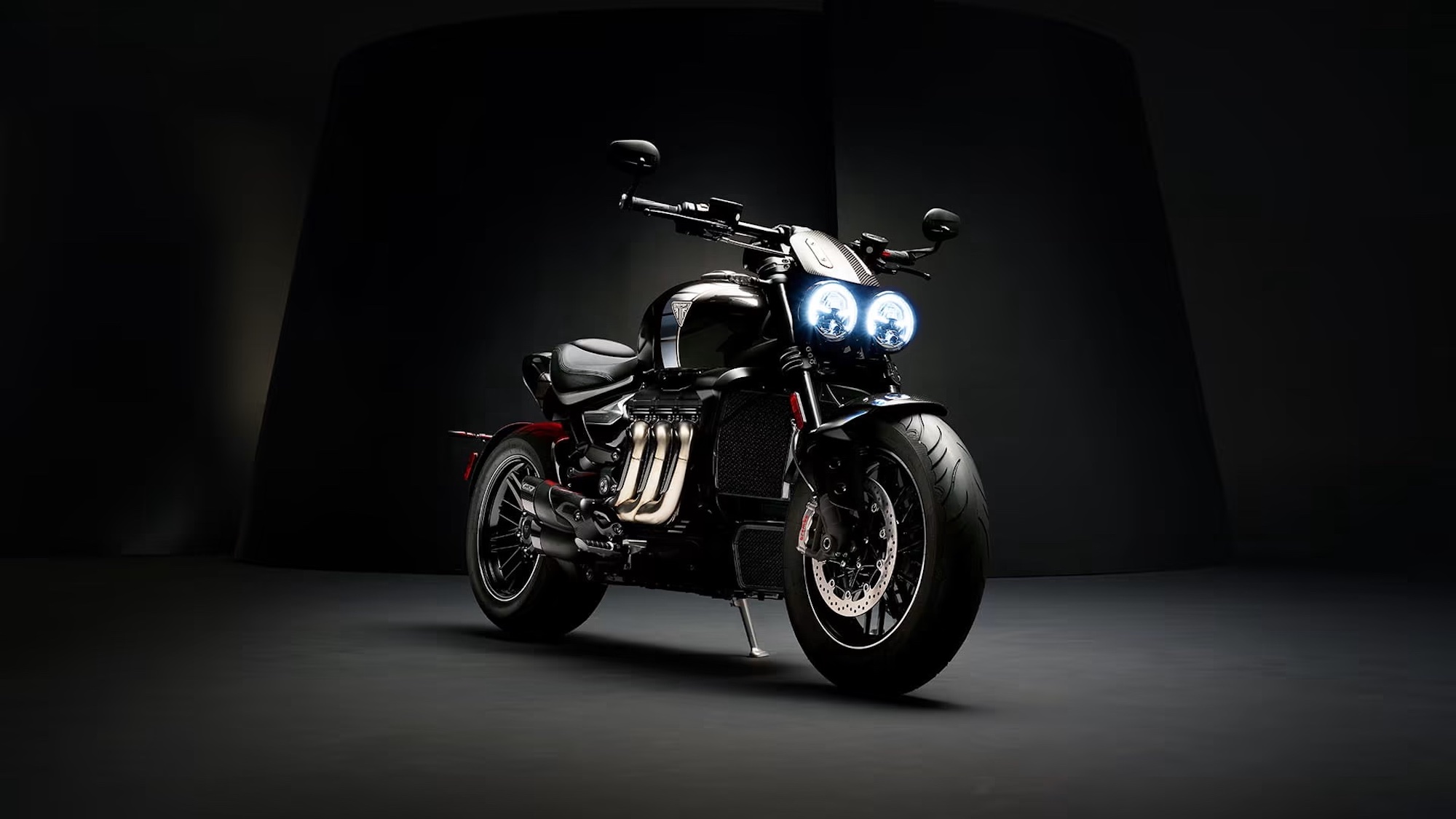 A view of Triumph's Rocket family – the very same with an initiated recall. Media provided by Triumph.Luckily,
NHTSA's report
states that this problem can be remedied by depressing that same rear brake pedal over a greater distance prior to storage.*
We're told that 100% of Triumph's bikes have this problem, with as many as 3,557 bikes affected overall.*
Here are the exact models affected:*
2022-2022 Triumph Rocket 3 GT Triple Black

January 4 to February 26, 2021
VIN numbers ranging SMTG10JX2NTAE9438 – SMTG10JX3NTAG3591

2022-2022 Triumph Rocket 3 R Black*

February 9 to April 26, 2021
SMTG11JX3NTAF9417 – SMTG11JX7NTAH5586

2022-2024 Triumph Rocket 3 R

October 10 (2019) to August 31 (2023)
SMTG11JX3LT978848 – SMTG11JX9RTBR2306

2020-2024 Triumph Rocket 3 GT

October 14 (2019) to August 25, 2023
SMTG10JX6LT979471 to SMTG10JX6RTBR1673

2020-2020 Triumph Rocket 3 TFC

October 16 (2019), to Dece,ber 15 (2019)
SMTG12JX4LT978640 – SMTG12JX2LT989099
Triumph
intends to replace the Rear Brake master Cylinder "free of charge, including parts and labor."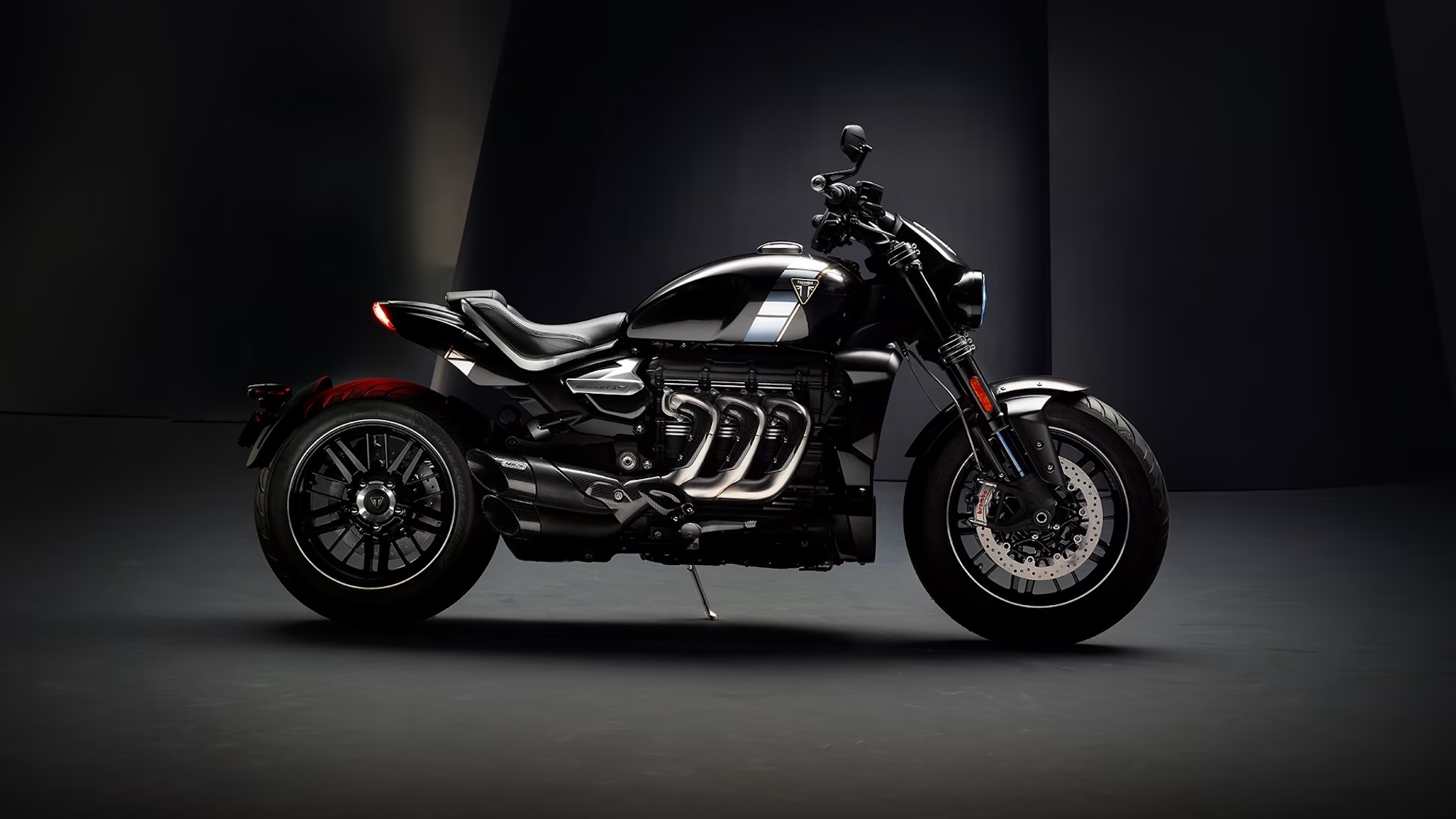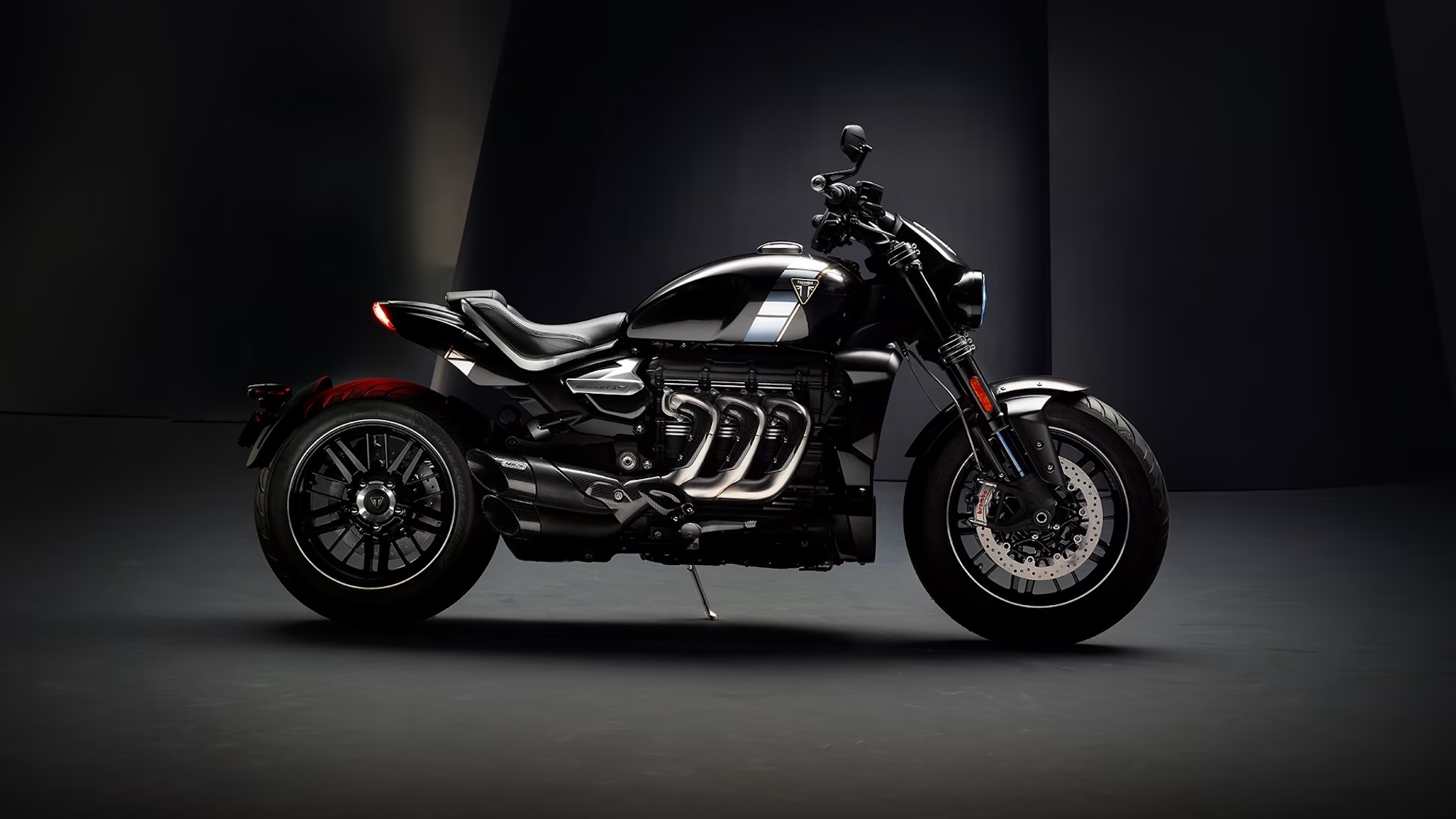 A view of Triumph's Rocket family – the very same with an initiated recall. Media provided by Triumph.If you're a rider and you already have your bike in the shop for a recall repair, you may be eligible for compensation; be sure to contact the relevant parties for further info:*
Triumph Motorcycles Customer Service
National Highway Traffic Safety Administration*
Vehicle Safety Hotline: 1-888-327-4236 (TTY 1-800-424-9153)
Website: www.nhtsa.gov*
NHTSA's recall #: 23V-730
What do you think of this recent recall?
*All media provided by Triumph*
The post
Triumphs Recalls 2020-2024 Rocket Range
appeared first on
webBikeWorld
.