The 2023 EICMA show delivers wild new battery-powered debuts from Royal Enfield, Ultraviolette, Zero, and Velocifero piquing our interest.
Click here to view on their site.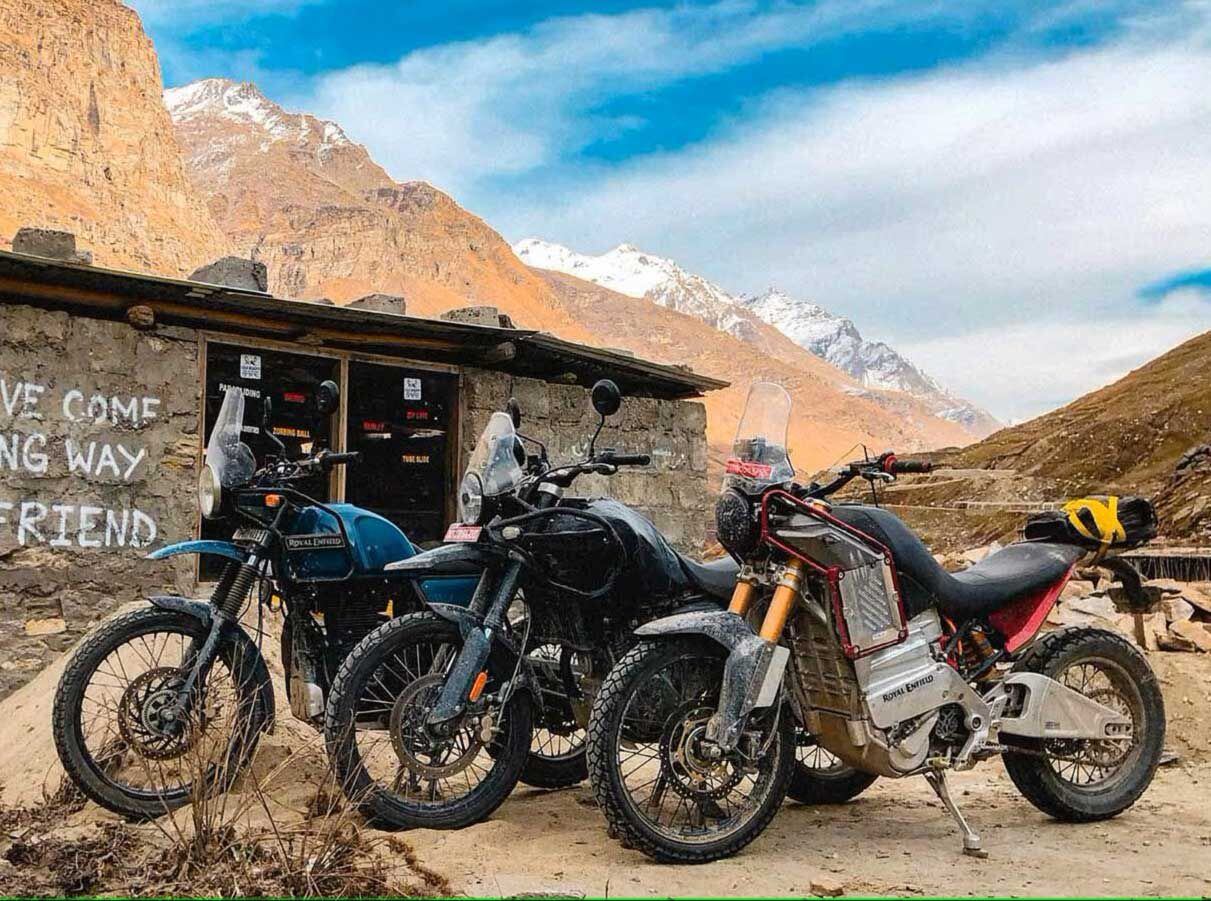 To everyone's surprise, Royal Enfield pulled the covers off a prototype electric bike at EICMA. It's the one in the forefront. (Royal Enfield/)
Battery-powered bikes
have been touted as the Next Big Thing in mainstream motorcycling for, like,
ever
, and we've seen many promising takes go down in flames over the years. But longtime players like
Zero
and now
LiveWire
(previously a model within Harley-Davidson's range) have shown that the market has legs and so realistic choices for motorcyclists who want a battery-operated rig are only increasing.
This year's
EICMA
show in Milan reinforced the point, and here are the five standout electric machines that caught our attention.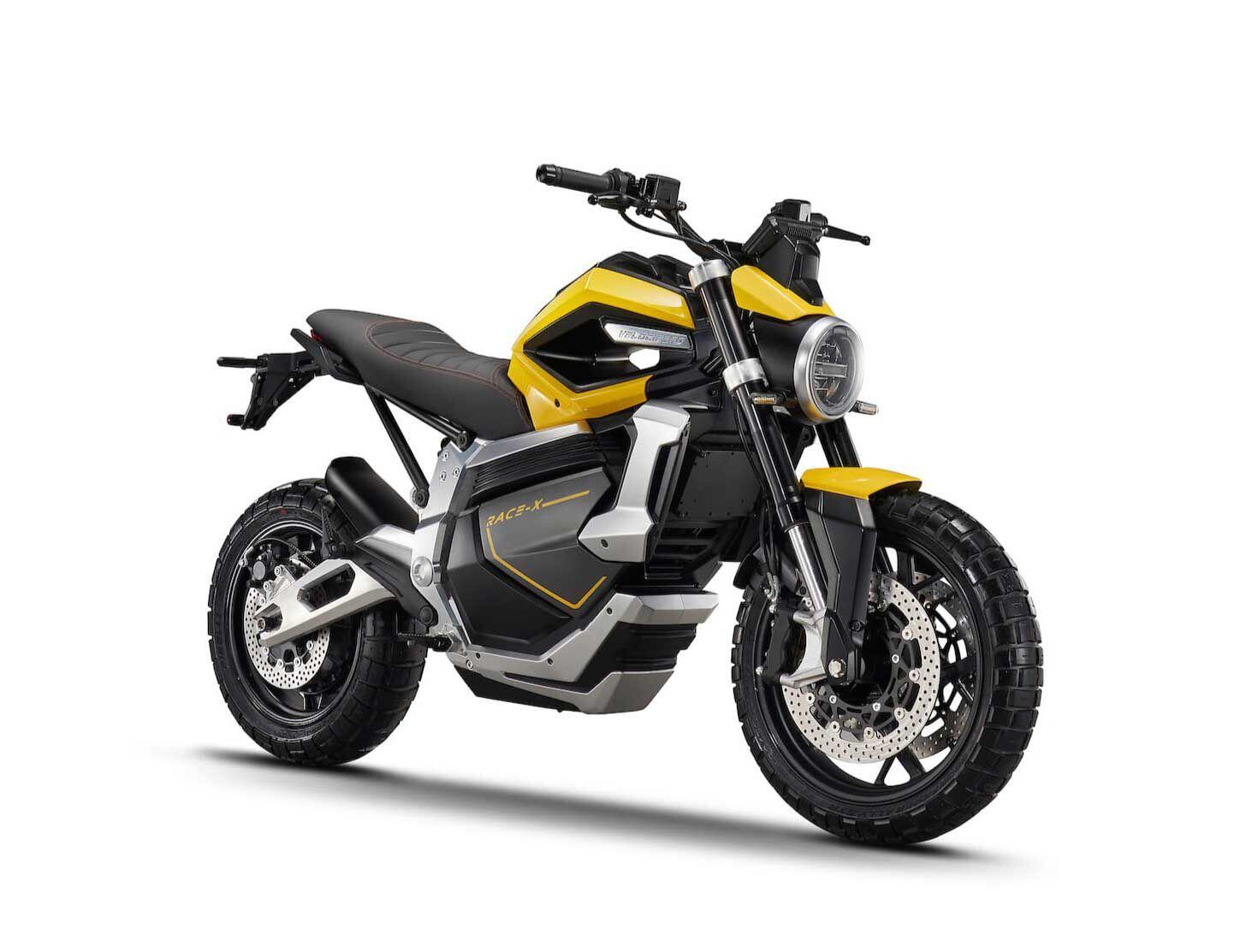 The Race-X electric scrambler from Velocifero also broke cover at EICMA this year, and is slated for production in 2024. (Suzuki /)2024 Velocifero Race-X
Making its global debut at this year's EICMA was Velocifero's Race-X, a scrambler-styled design that looks to lift the fairly young Italian brand onto a bigger stage. The company already produces several smaller models, all electric, but the Race-X is the most powerful yet, packing a 7,000-watt motor paired with a 6.48kWh lithium battery pack good for a charge time of 2.5 hours using either a 110- or 240-volt outlet or public AC charging stations. Still, you'll see a top speed of only 75 mph, though the company also claims a peak torque of 162 lb.-ft., and range is said to be over 100 miles on a single charge. Riders can tap into four riding modes: P, Eco, Sport, and Sport+, and the chassis includes an inverted fork up front with a single shock absorber working on an aluminum swingarm. The Race-X is set to hit production in May 2024, with bikes being built in China.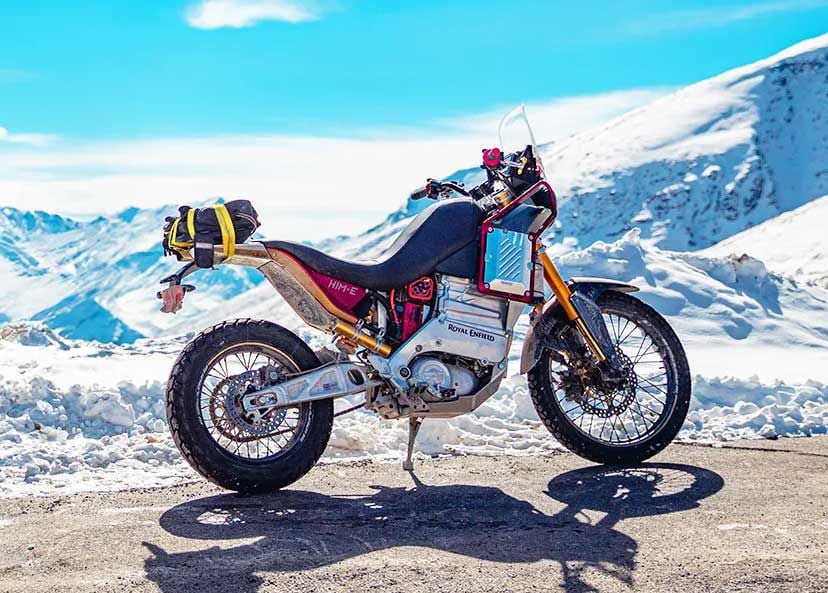 Royal Enfield's Him-E is just a running "test bed" for now, but it shows the brand is serious about an electrified future. (Royal Enfield/)Royal Enfield Electric Himalayan
A brand-new liquid-cooled motor and a battery-powered prototype, all in the space of a few months? Say what you will about
Royal Enfield
's seemingly throwback product line but these last two moves by the brand show a clear desire to break out of the retro box it has long occupied. The
Electric Himalayan prototype
revealed at EICMA is being billed as a "test bed" for exploring RE's possible battery-powered future, but the fact that it's a runner at all is impressive enough given the sort of punishing environments the base model is designed for. We know that on the Him-E, Enfield used ideas like a structural battery box to also serve as the chassis and organic fiber for the bodywork, but details like performance, battery capacity, and range remain shrouded. We're still impressed that Enfield's first-ever electric is this far along in the development phase, and it shows a serious push into the EV segment.
Just one question: Do they have charging stations in the Himalayas? Well, B. Govindarajan, Royal Enfield CEO, says: "This motorcycle is only just a part of a much bigger sustainable ecosystem of exploration and adventure that we are working on in the Himalayas. From green charging pit stops to our responsible travel initiative, from creating self-sustaining communities to collaboration with UNESCO to preserve the intangible cultural heritage of the Himalayan region, there are a lot of initiatives we are passionately driving."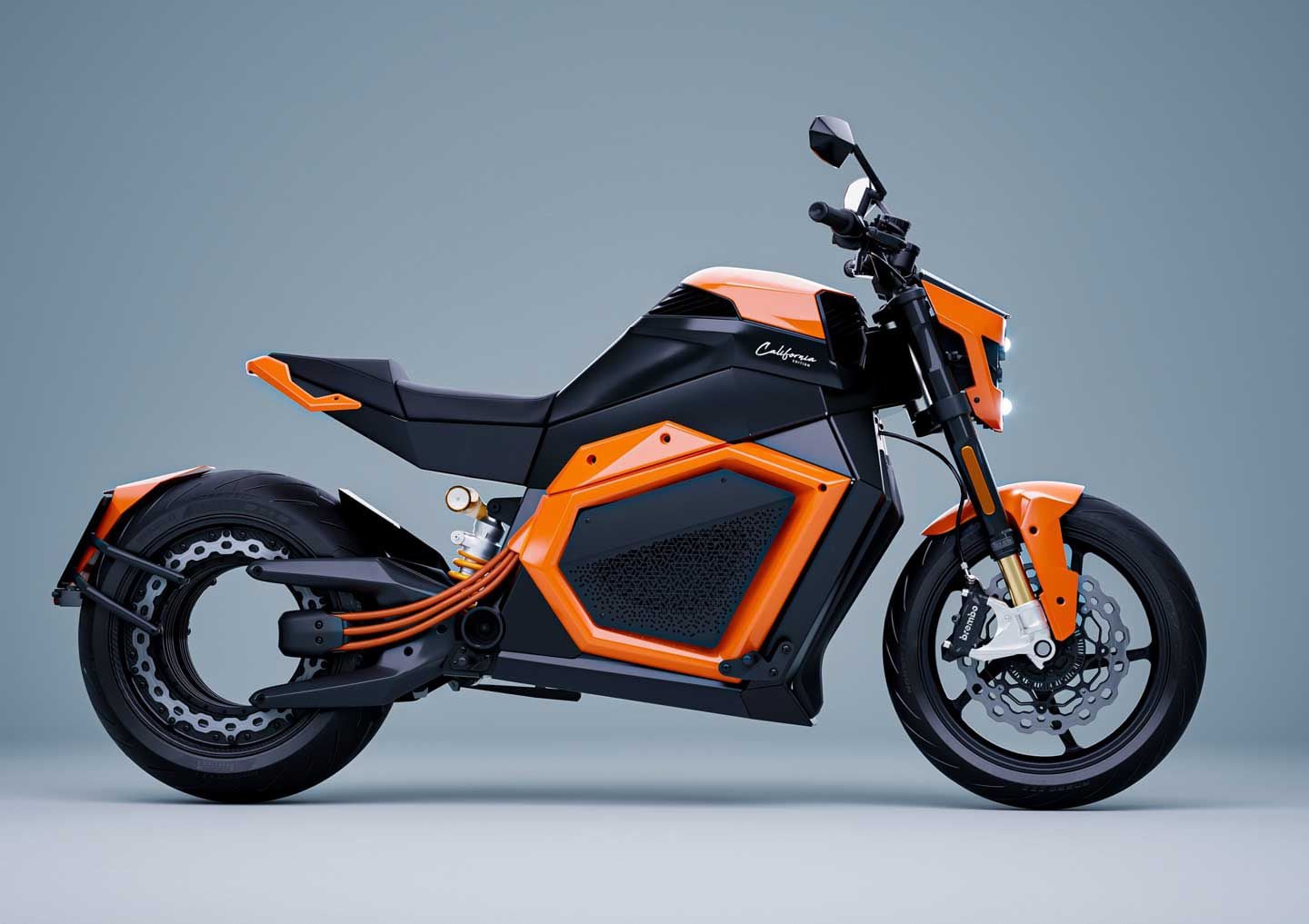 Verge recently released a special TS Pro California Edition version in its TS series. The brand says it will begin shipping bikes by the middle of 2024. (Verge Motorcycles/)2024 Verge TS
From the crazy, hubless drive system in the rear wheel to the solid, blocked-out engine bay and a plethora of plastic, there's nothing remotely familiar about the
concept-looking Verge TS,
re-revealed at EICMA (again) this year. Specs include a 107 hp motor—housed in the rear wheel rim—that also claims an astounding 737 lb.-ft. of torque. Range isn't bad either, with Verge claiming 155 miles in mixed use for the standard TS. Don't look for bargains here, though; the base-model Verge TS starts at $26,900; the middle-child TS Pro retails for $29,900; while the top-of-the-line TS Ultra is a whopping $44,900—but gets 233 miles on a charge. Verge is already taking preorders for US buyers, and bikes are expected to be shipped by the middle of next year.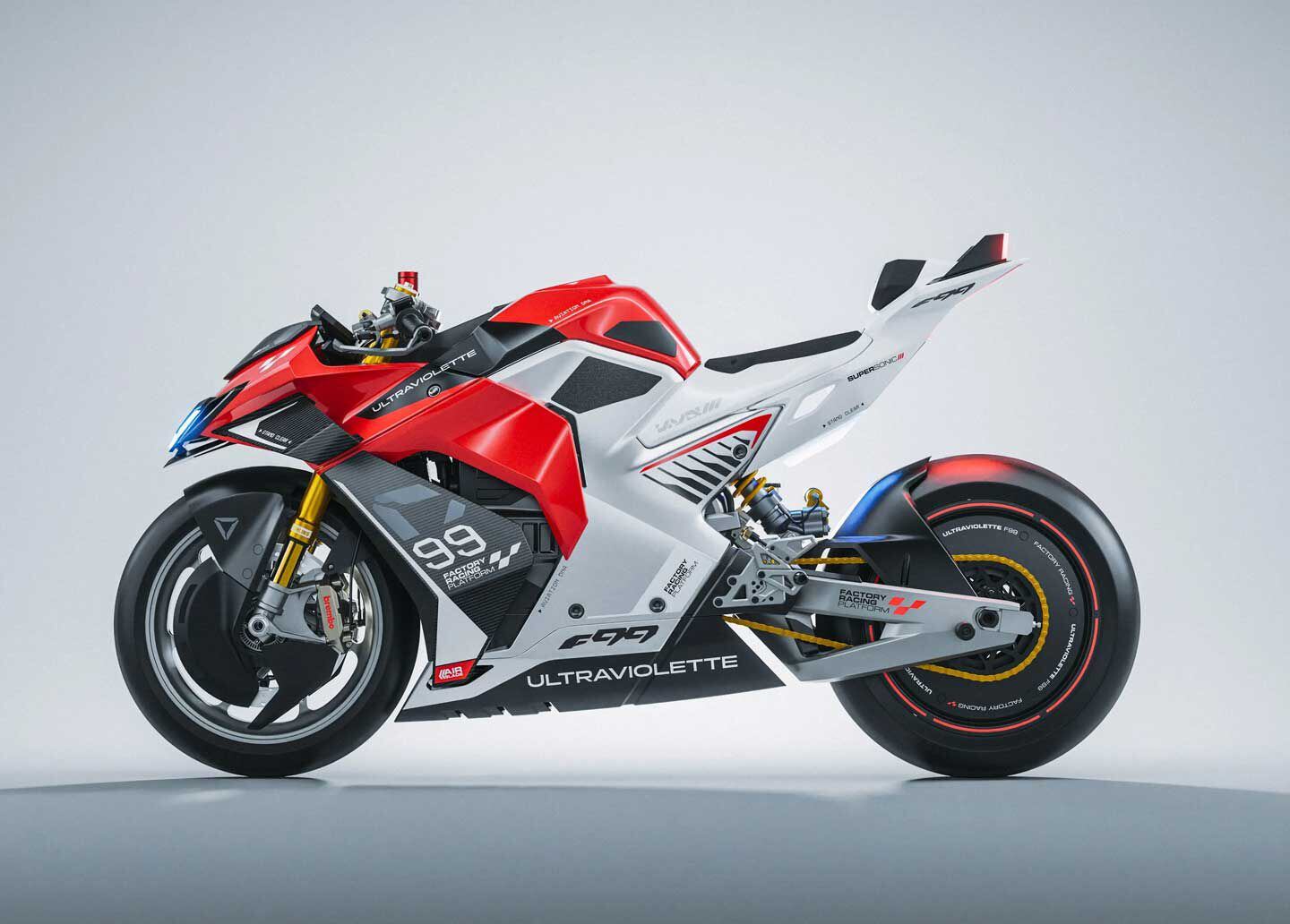 Once it's officially launched in 2025, Ultraviolette's F99 electric superbike will be the fastest two-wheeler made in India, says the company. (Ultraviolette/)2025 Ultraviolette F99
Ever hear of Ultraviolette? Us neither, until this year's EICMA show where the brand unveiled its new F99 electric superbike. The Indian brand currently has just one other model, the F77, but it's looking to grab headlines with this "factory racing concept" that's expected to launch globally in 2025. For a so-called superbike, the F99?s specs are somewhat middling, with the machine generating a claimed 120 hp, a top speed of 165 mph, and 0–60 time of three seconds from the liquid-cooled electric motor. Energica's Ego+ model, for one, tops all those numbers, but we'll give Ultraviolette credit for the F99?s impressive design, which includes active aerodynamics with winglets, a steel hybrid frame with an aluminum swingarm, and all-carbon fiber body. Although it was presented at EICMA as a track-only project, Ultraviolette says that once the F99 is launched it will be the fastest two-wheeler to come out of India.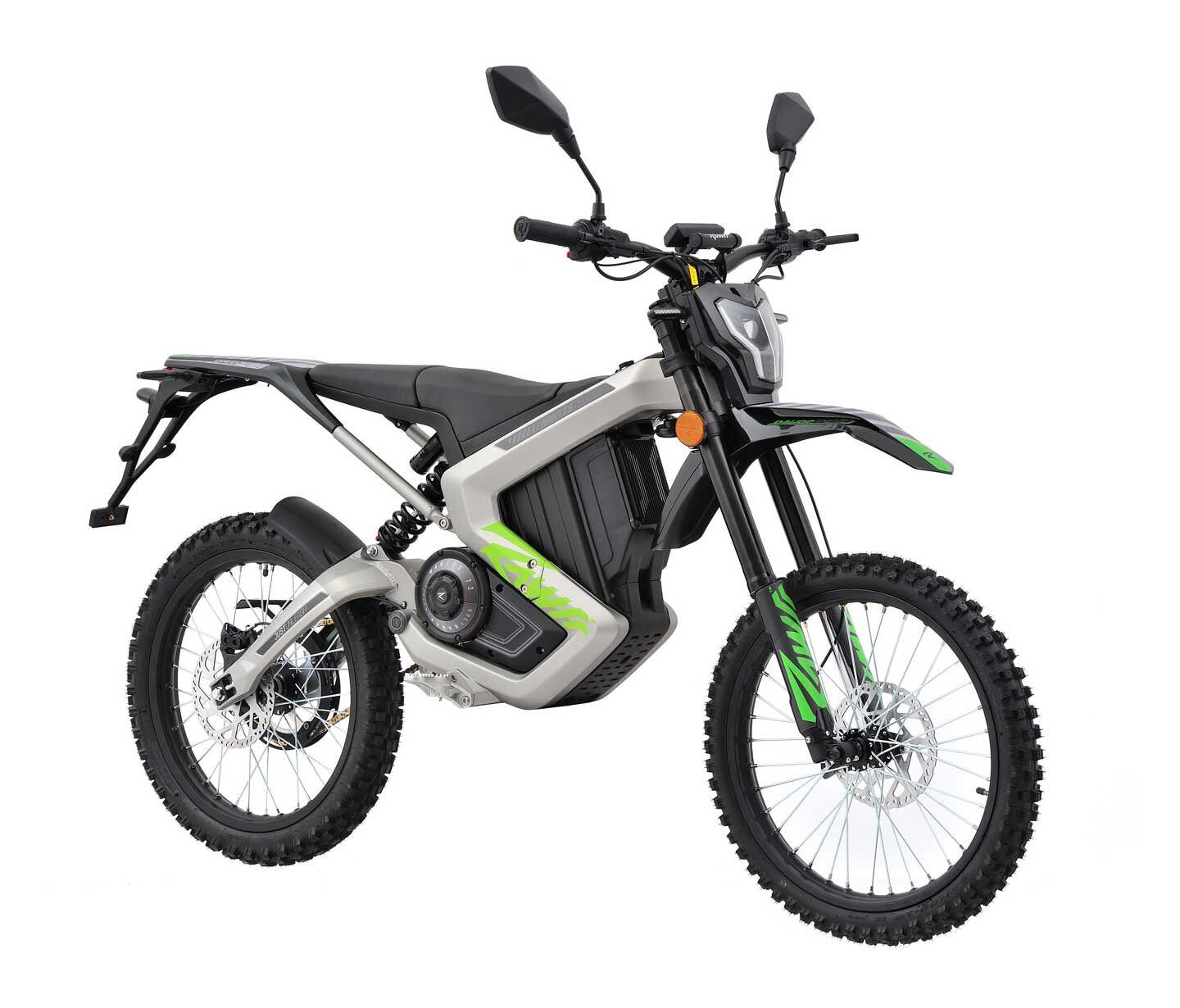 Is it an e-bike or an e-moto? Rawrr's new Mantis S blurs the already wavy lines even more, but it's officially street-legal, officer. (Rawrr/)2024 Rawrr Mantis S
Meanwhile, US-based Rawrr eMoto unveiled its new
2024 72-Volt Rawrr Mantis S
, what it's calling the first street-legal, lightweight e-moto. That's a tall claim, and it's sure to generate even more debate in the already-heated bicycle versus motorcycle cage match being fought in the streets as we speak. The street-legal status of the Mantis S gives legitimacy to a segment of electrics that found itself in no-man's land due to not being a "real" motorcycle; even with a motor, many of these are not officially street-legal.
The Mantis S borrows heavily from the motorcycle world with its suspension and transmission components, meets on-road requirements in the US and Canada, and is fully DOT and ECE compliant—which Rawrr says is a first. So that means it belongs where other motorized vehicles tread (and with its 50 mph top speed, definitely not a bike path next to your 80-year-old Schwinn-riding grandma). The company is taking preorders for the alloy-framed, 35-amp, swappable battery-powered model now and bikes are expected to be in stock by mid-2024.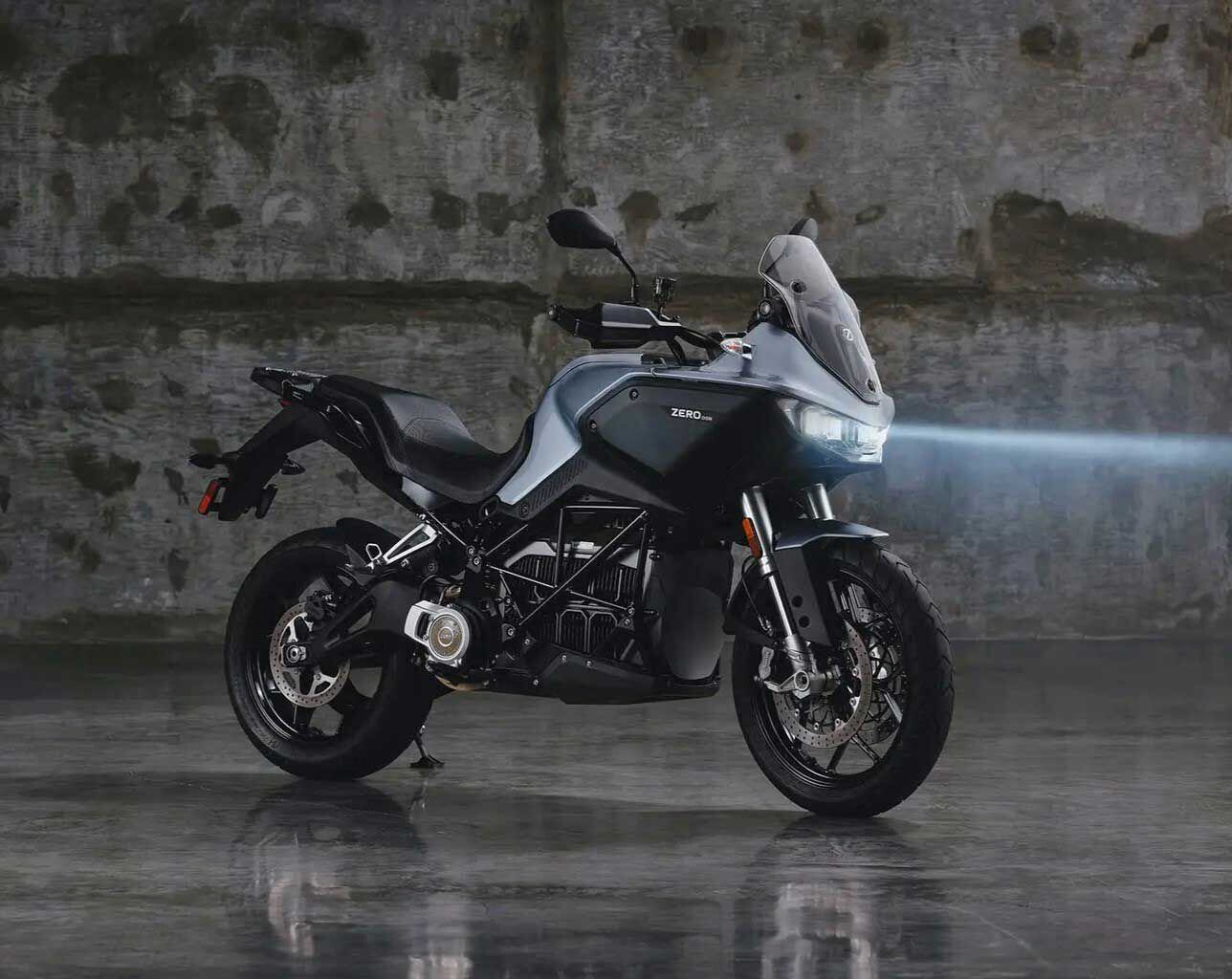 Zero overhauled several of its bikes this year, including the DSR, which it introduced as a new model rather than an update. (Zero Motorcycles/)2024 Zero DSR
Zero jumped into the new-bike reveal party at EICMA with an
overhauled DSR model
it's calling new, rather than updated. That's all good since it's quite a departure from the more stripped-down vibe of the older bike, and the attractive new bodywork does add weight to the "new model" designation. New styling is the clear difference on the 2024 DSR with the new, large upper fairing with tall windscreen closely following the design language of the
DSR/X
. It's not just better looking, but the 2024 DSR also gets a more robust, reinforced chassis, uprated Gates carbon belt drive, and a higher-capacity battery pack. The brand-new 15.6kWh unit has a claimed 155-mile city range and 100-mile mixed city/highway range; top speed is a claimed 104 mph from the new Z-Force 75-10 motor, which puts out a claimed 80 hp and 144 lb.-ft. of torque.