Click here for full story...
In an industry where bikes seem to be getting faster, pricier, and capable of everything except paying rent, we consider the necessity of the winglet.
Today's bit of diagnosis doesn't come from about-town scoots; in fact, Brad Binder's feedback (recorded via
MotoGP
) comes from his recent experience at the French GP, where he flicked a wing off on lap 4, leading to some serious problems with his bike's stability (though the legend still finished 18th).
The real query to posit is, of course, the obligatory preface:
Why do motorcycles have winglets at all?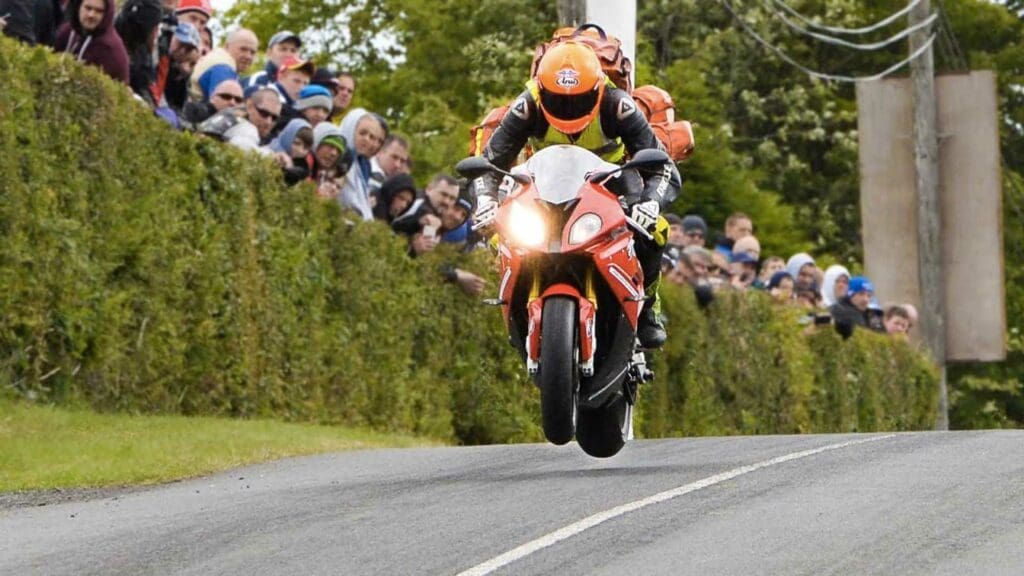 A racer from the Isle of Man, airborne as the need for speed remains top-tier. Media sourced from RideApart.While keeping at least one wheel down is the preferred state of most, there are a select few whose job (beyond general safety) is, quite simply, to be the fastest.*You can't traipse about the Isle of Man mid-spring without seeing at least half the superbike class tickle the toes of passerby pigeons – and part of the reason why this is at all possible has to do with control.
Things like manging better levels of high-speed heaving braking are also up there.*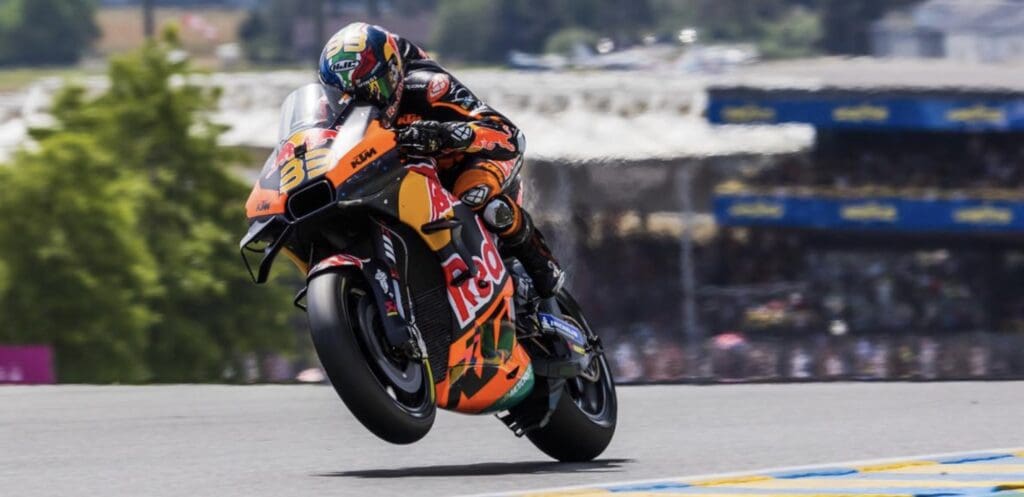 A view of Brad Binder's motorcycle after his one winglet was clipped off at lap 1 of the French GP. Media sourced from MotoGP.Of course, every adrenaline-addicted ape with a half-decent wrist range gets their hands on the latest tech advertised to promote higher speeds on a bike, so when Ducati's Desmosedici GP10 sported stubby winglets in 2010 at the German GP at the Sachsenring (mimicking Mike Hailwood's similar offering back in 1980, attached to his Suzuki RG500), the tech's neat aesthetics and new sibling rivalry to aeronautics took off on a trend that exists to this day.*
Today, winglets sport a duel system that promotes quite the hefty downforce on the bike, with brands like
Aprilia
,
Ducati
,
KTM
and even
Suzuki dabbling in aerodynamic technology
– all to bolster the gravity-fickle ranks of speedsters across our good country.*
Do you believe motorcycles should have winglets?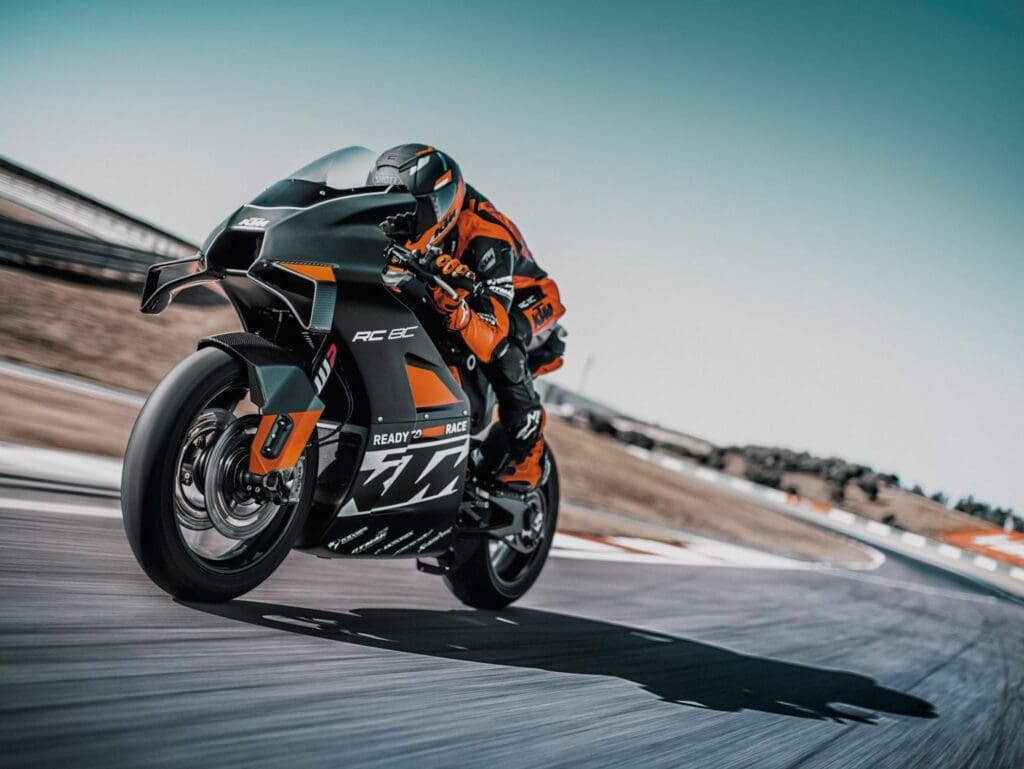 KTM's RC 8C, on the track, where she was built to excel. Media sourced from KTM.There are pros, of course; if you're a well-funded sapien who has the means of trying out your recently-acquired KTM RC 8C at a nearby immaculate track, then the responsible option would be to stick with winglets (if only to provide that extra perk of traction on the straightaway).*
If, however, purchasing a production bike with winglets inspires you to go faster in dangerous ways or locations… forget it.
Tap out before you knock out.*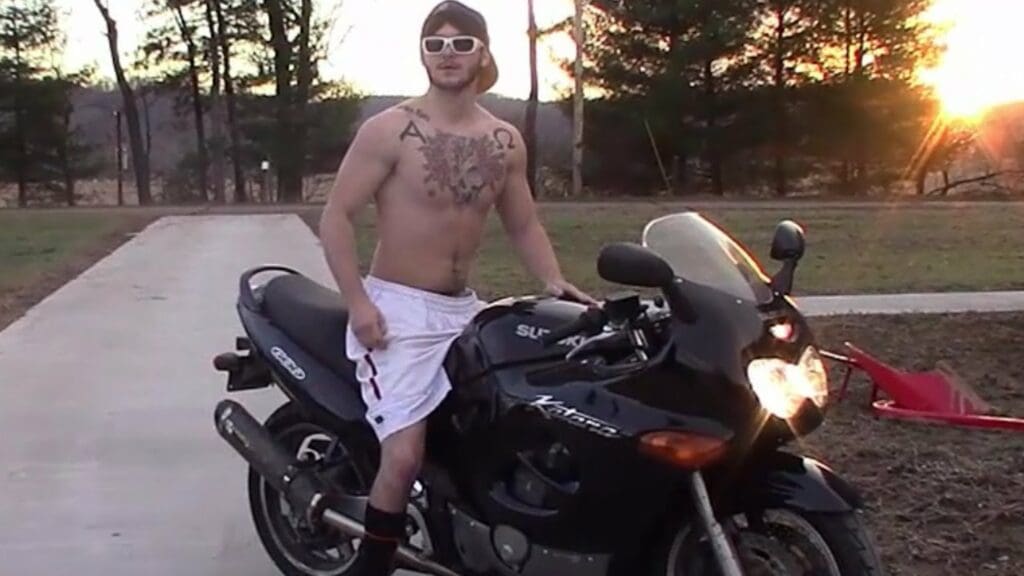 A squid, in his natural habitat. Note the lack of ATTGATT. Media sourced from a Youtube video humorously labelled "The Squid Biker (Parody)." Media sourced from Youtube.Brad Binder's recent one-winged wobbles show us the woes of a high-speed asymmetrical bike, and the dude handled the event magnificently; I don't want to think of how a barely-trained bub might have responded under similar circumstances.*
They wouldn't have even finished 18th, that's for sure.*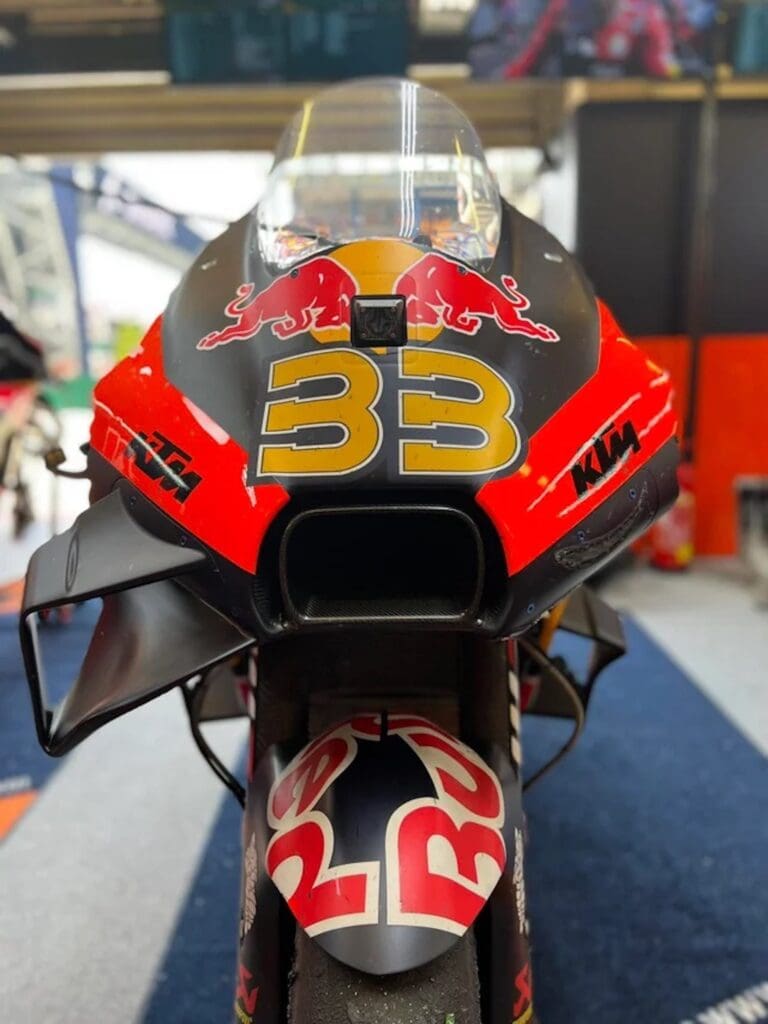 A view of Brad Binder's motorcycle after his one winglet was clipped off at lap 1 of the French GP. Media sourced from MotoGP.Are high speeds your thing? Do you believe winglets belong on the urban streets of today?*
Comment below, you know we love hearing from you.*
Be sure to also subscribe to our newsletter, where we curate the best of the latest, no bullcrap.*
Looking forward to your responses, and as ever – stay safe on the twisties.*
*Media sourced from RideApart, Reddit, KTM, A Youtube Vid labelled "The Squid Biker: A Parody", and Ducati*
The post
Winglets or No Winglets?
appeared first on
webBikeWorld
.