So here's a DIY for lengthening your stock cable so you can use aftermarket clutch perches that are made a little more beefy then the OEM one. I tried to install a CRG clutch lever and perch setup that I used to have on my R-6 but when I tried to attach the cable end I realized I was short 1mm. I could have forced it but then I'd have zero free play wilhich is bad.
Here's the OEM setup bottomed out with maximum slack. I've removed the rubber booty so you can see the full threads.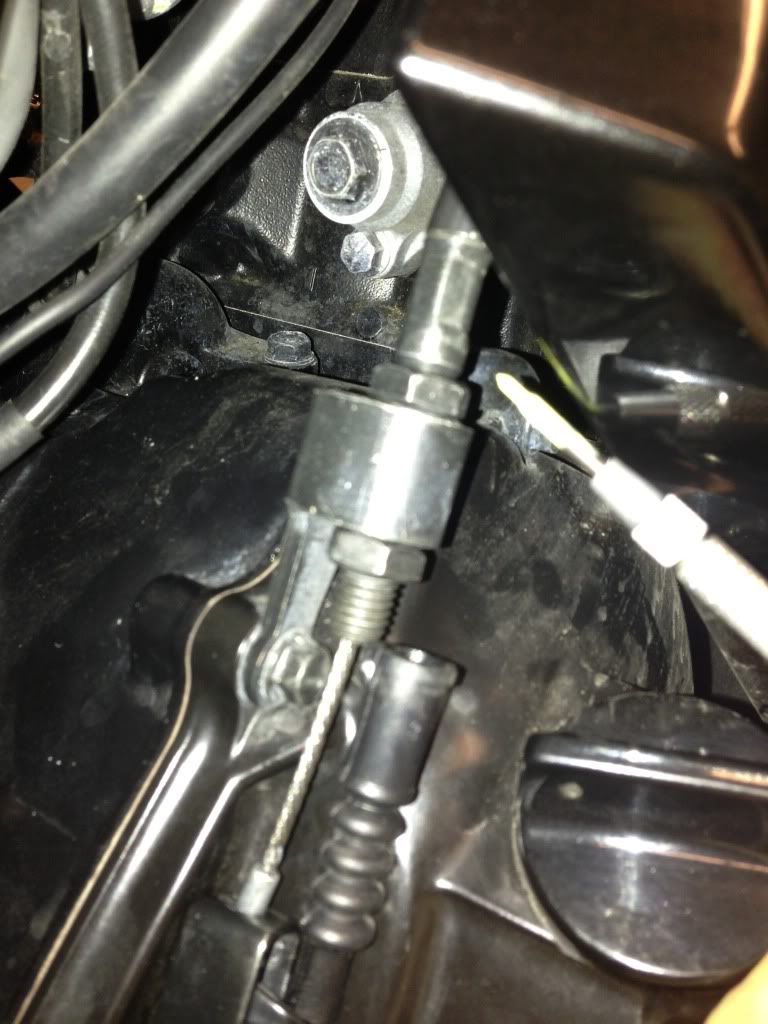 Pulling the cable by hand to measure the cable free length we have 40mm
Now remove the cable from the clutch cover arm and Find yourself a washer that just fits over the 8mm threads of the cable adjuster.
Now with both adjusted nuts removed slid the washer over the threads and against the cable ferrule.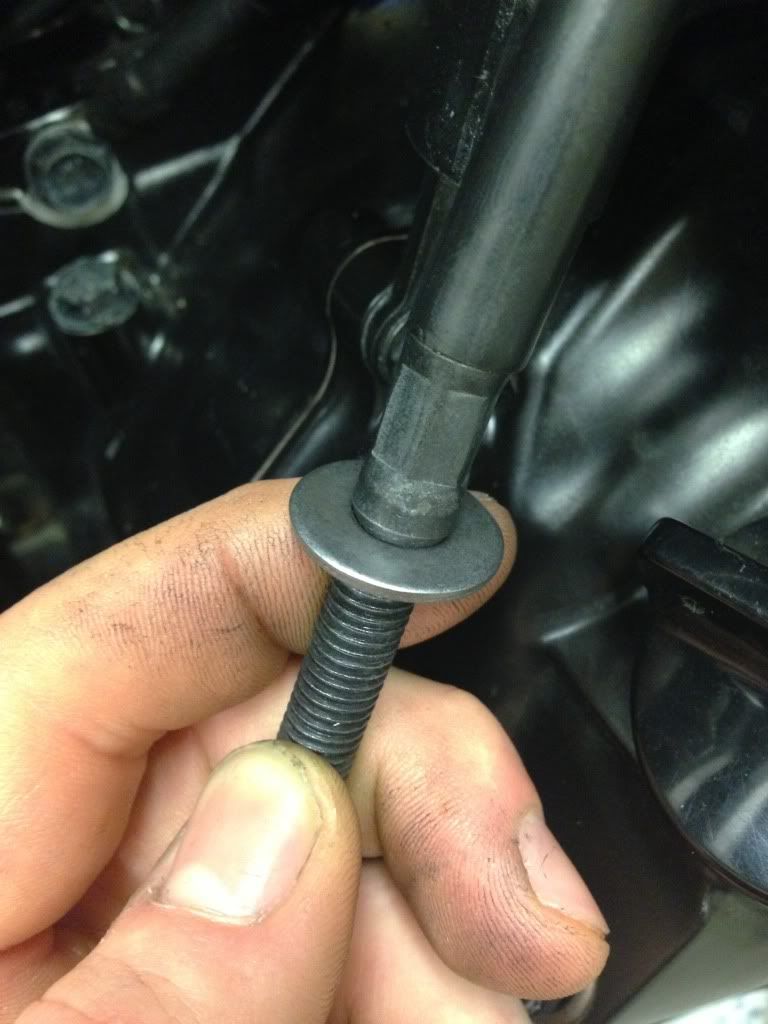 Now slide the cable adjuster through the side case mount like it was originally but now with both nuts on the lower half. Snug the first nut lightly then use the second nut against the first nut to lock it in place, this is the same methods as your rear axle block adjuster nuts. Don't forget your booty then reattach the cable to the clutch case arm.
Now you can measure you cable free length up top and you should get 45mm instead or 40mm. Doing all this takes away the ability to adjust the your cable free length at the case but with your new clutch perch you shouldn't need to anymore.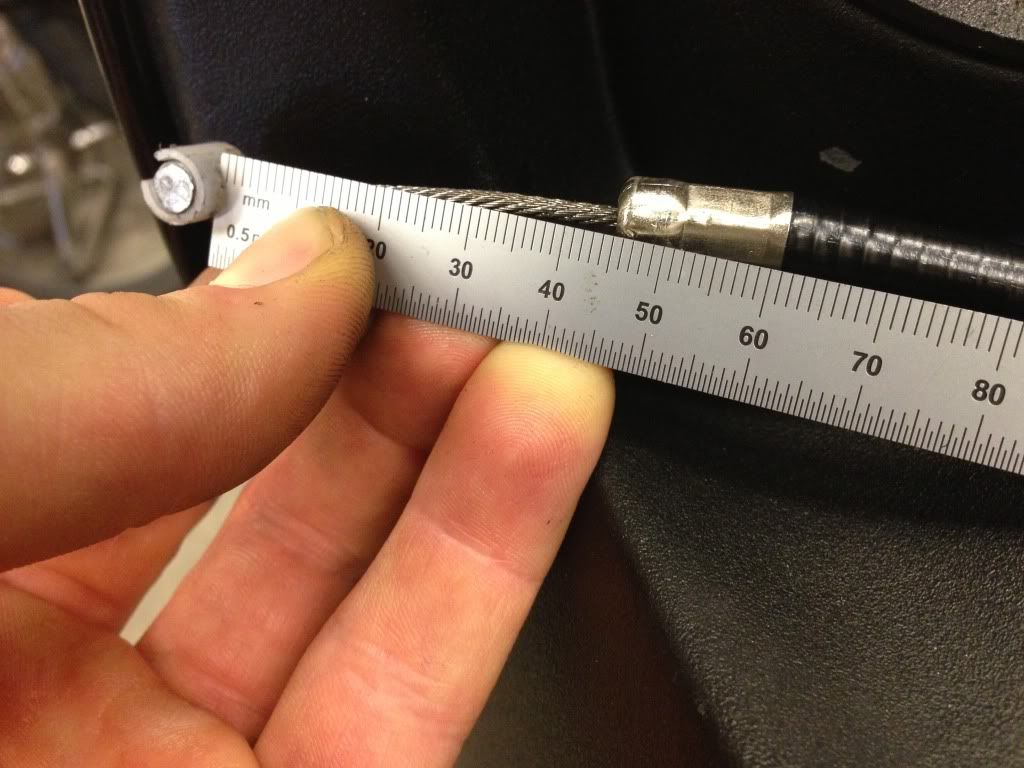 Now attach your cable to your new perch and make sure you have at least a few MM of slack.
Link to original page on YouTube.

Now if your new perch has a clutch switch for detecting wether your clutch is in or out then go ahead and wire it up. If it doesn't like mine then you'll need to jumper the connection if you want to be able to start the bike in gear with the clutch in. Grab a small(22gage or smaller) wire and make this.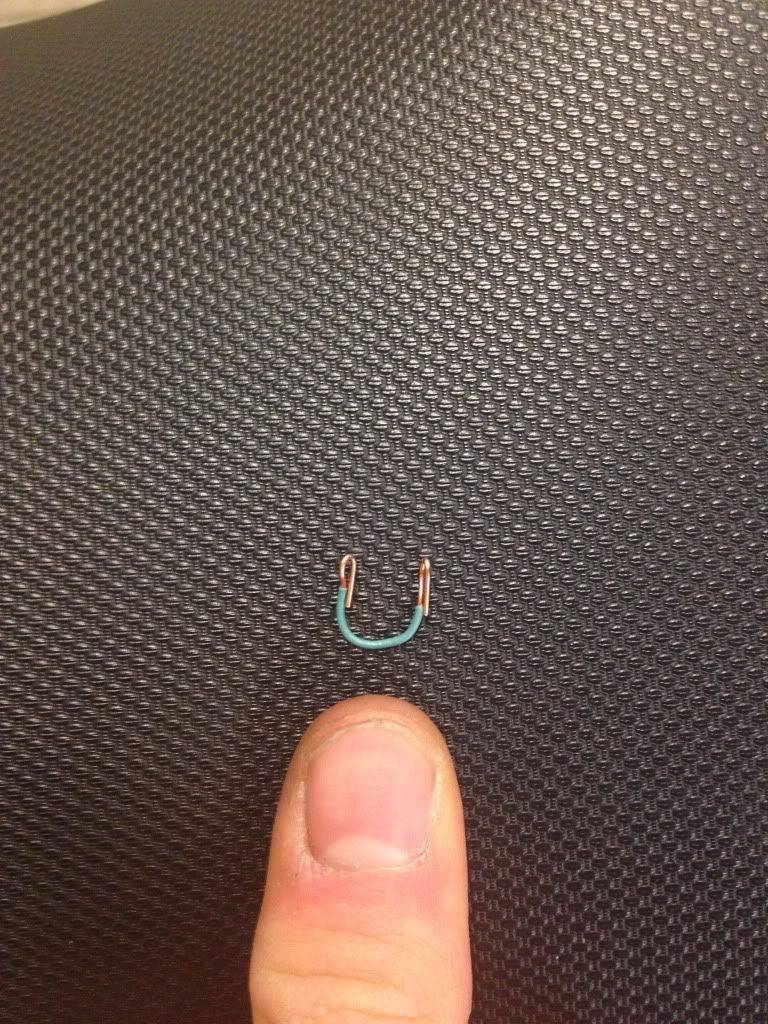 Then place it into your connector on the bike, press it down flush so its easier to tape up.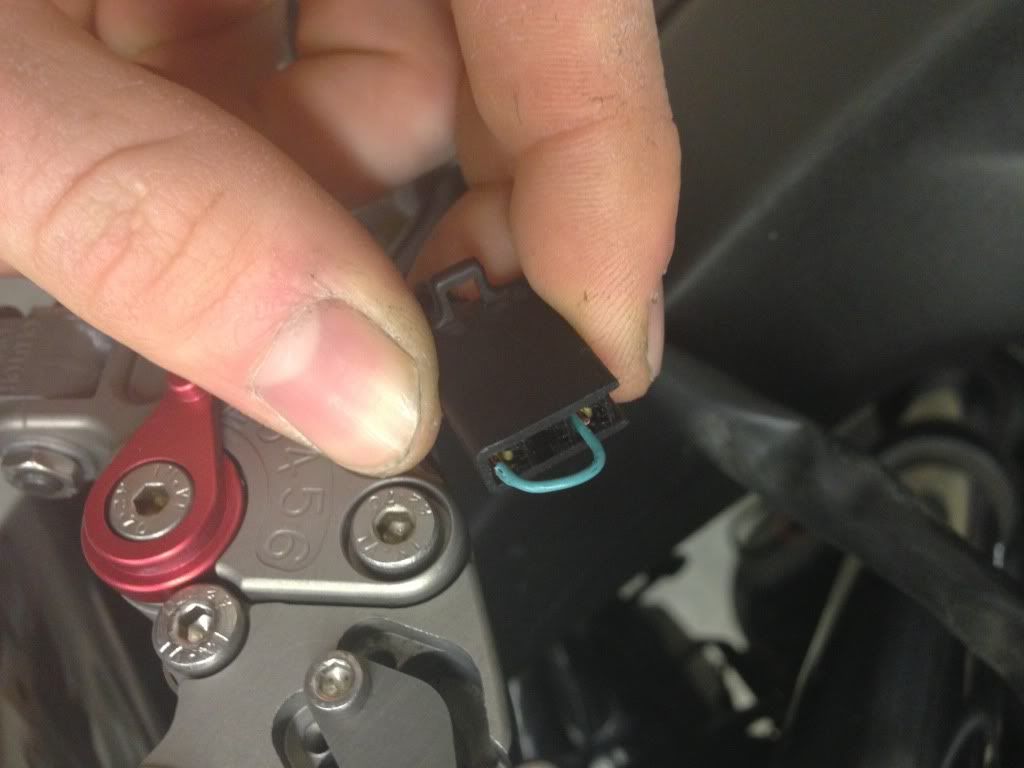 Now using electrical tape seal it up so it doesn't get wet.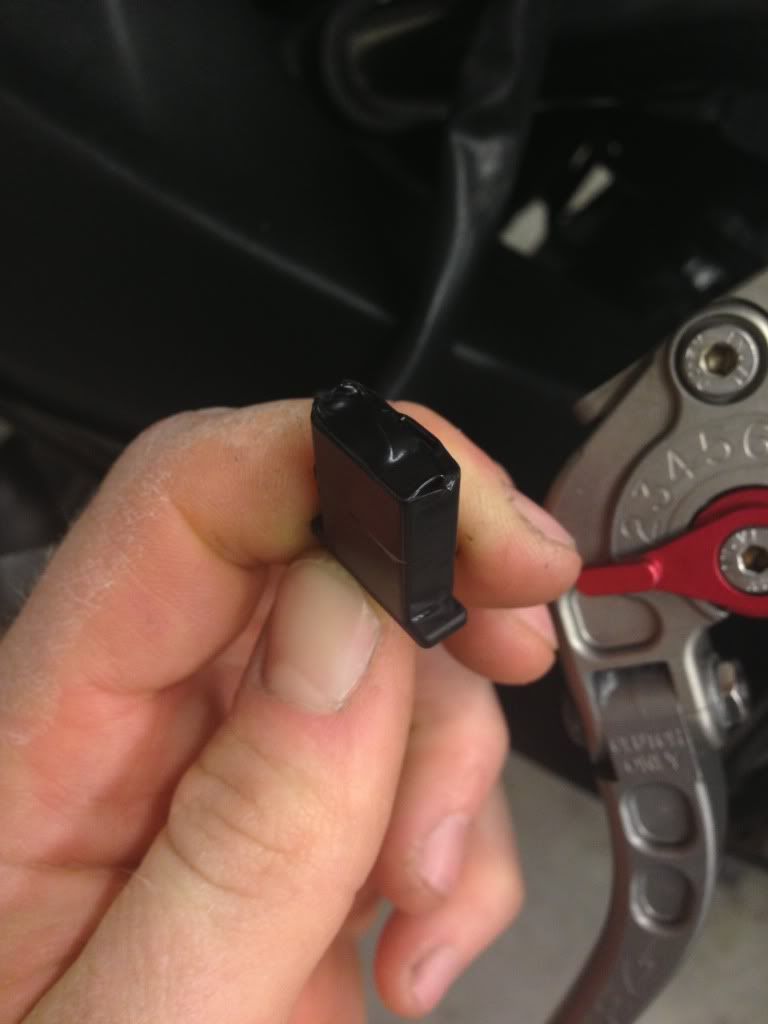 When you reattach your horn and high beam switch housing be sure to insert this small nipple into the hole in your handlebar or suffer many frustrating attempts only to fail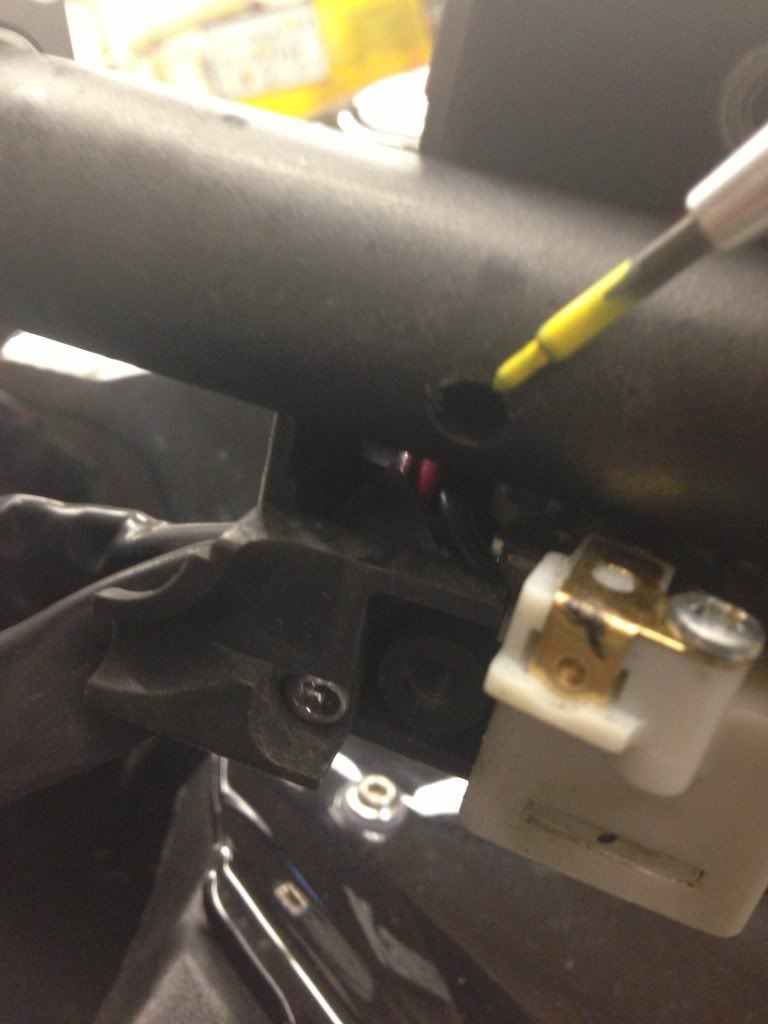 Now ziptie your taped up connector so its not dangling.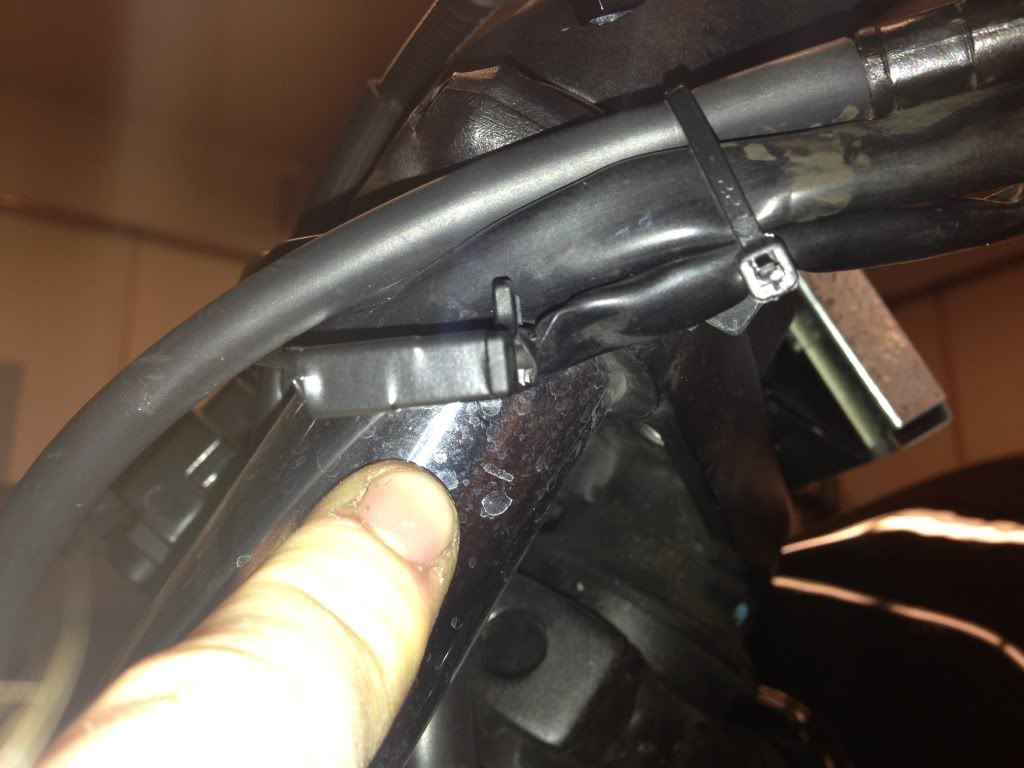 Now start the bike and adjust the lever engagement to your preference and you're all done.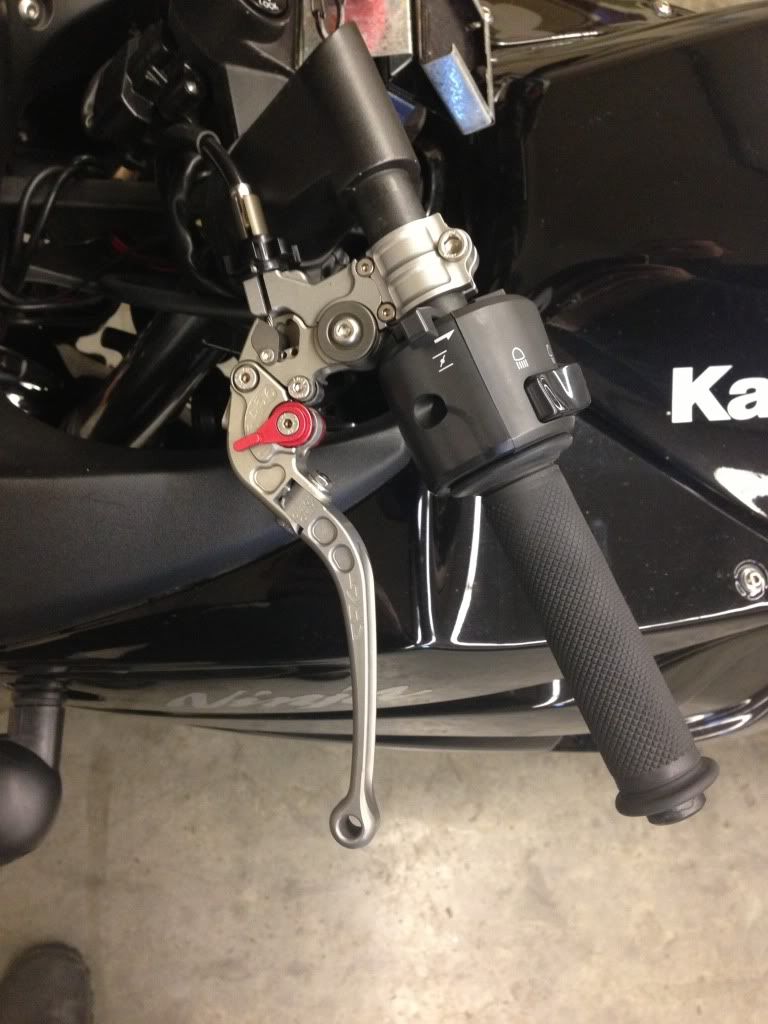 Hope this help thanks for reading.